Kaynette Williams biography: Who is Blake Shelton's first wife?
Kaynette Williams is an award-winning elementary school teacher from Oklahoma in the USA. She was formerly married to Country singer and The Voice USA judge Blake Shelton. Find out details about Blake Shelton's ex-wife and where she is now.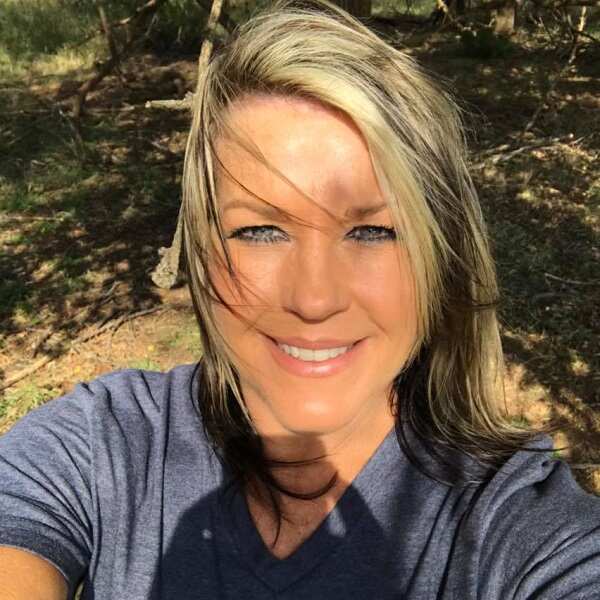 Kaynette Williams was Blake Shelton's longterm girlfriend, first manager, and now, ex-wife. Williams and Shelton got married in 2003 and divorced three years later, in 2006. She now lives in Great Bend, Kansas, and works as a math teacher in an elementary school.
Profile summary
Name: Kaynette Williams, also known as Kaynette Francis Gern
Date of birth: 20th February 1973
Age: 47 years old
Place of birth: Ada, Oklahoma
Nationality: American
Zodiac sign: Pisces
Height: 5 feet 6 inches
Religion: Christianity
Relationship status: Married
Occupation: Teacher
Net worth: Over $1 million
Kaynette Williams early life and background
Kaynette grew up in Ada, Oklahoma, with her father and mother. Her father was a news presenter at a local news station, and her mother worked in a private school.
Kaynette Williams age is 47 years.
Education
Williams attended the same high school with Blake in Ada, Oklahoma High School. After finishing high school, she went to college and graduated with two degrees: one in Finance and the other in Human Science.
Career summary
Kaynette has always been interested in music since she was a child, and she tried to have a career in music, but it did not work out for her. She worked as Blake Shelton's road manager during the early stage of his career.
Kaynette currently works as an elementary school mathematics teacher in Kansas.
Marriage and family life
Kaynette Williams Blake Shelton relationship began while they were still high school students. They attended high school in their home town of Ada in Oklahoma.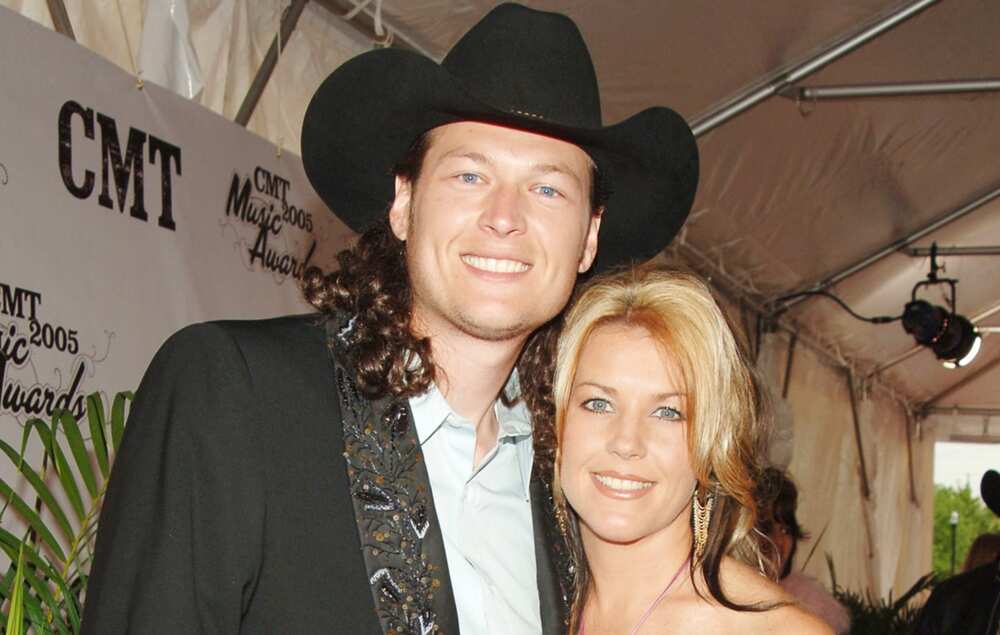 The pair were in love, and they dated for a long time before they decided to get married. As Blake shared in an interview with CMT in 2003, he popped the question in a very Country fashion. He said,
I asked her to marry me, and she said yes, and it was early one morning back in December, and we ended up spending the day with some friends and kind of having a party all day and had a good time. I got in from hunting that morning and asked her to marry me, and we went back out hunting.
On 17th November 2003, Kaynette Williams and Blake Shelton got married in a private ceremony in Gatlinburg, Tennessee. However, the high school sweethearts' marriage did not last long, as they got divorced in 2006.
Although their divorce details were not made available to the press, Kaynette's claimed that her ex-husband was guilty of inappropriate marital conduct. Blake also confirmed that he fell in love with fellow Country singer Miranda Lambert while still married to Williams.
After her marriage to Shelton ended, Kaynette moved back to Oklahoma from Nashville, but when her ex-husband and his new wife moved into Oklahoma, Kaynette sold her belongings including her wedding dress and moved out of Oklahoma to Kansas.
In an interview in 2011, Kaynette told The Enquirer why she moved out of her home state when her ex-husband and his new bride moved into the state. She said,
After Blake and I split up, I moved from Tennessee back to Oklahoma, but then Blake and Miranda moved back there to a neighboring town, and it just felt like Oklahoma wasn't big enough for all of us.
Who is Kaynette Williams married to now?
Williams is currently married to a rodeo champion, Cody Joe Scheck, who holds a world record for steer roping. After her move to Kansas from Oklahoma, she met Cody Joe Scheck; they got married in 2015.
There is no information about how they met, but the couple is happily living their life together in Great Bend, Kansas. Kaynette has also changed her surname to Scheck.
The mathematics teacher has not revealed whether she has children or not known.
After being together for six years, Blake went on to marry Miranda Lambert in May 2011. Their marriage ended in 2015. Shelton is currently in a relationship with American musician Gwen Stefani.
Net worth
Williams's net worth is estimated to be over $1 million, while her ex-husband's estimated net worth is $100 million.
If you are hoping to find Kaynette Williams photos on her social media pages, then you can check out her Facebook page. She often posts pictures of herself, her family, and her work on the page.
Kaynette Williams is the first wife of famous Country music artist Blake Shelton. Even though they were high school sweethearts, their marriage did not last long. Kaynette is now an award-winning mathematics teacher, and she is happily married to rodeo champion Cody Joe Scheck.
READ ALSO: Connie Kline bio: Who is Jamie Foxx's mysterious baby mama?
Legit.ng reported that the identity of Jamie Foxx's baby mama has finally been revealed. The famous actor always prefers to keep his baby mamas out of the limelight.
However, after being hidden for 20 years, the name of the mother of the actor's first child, Corinne Foxx, has finally been revealed.
Source: Legit.ng