2023 Elections: Obi's Presidential Bid Gets Major Boost as NCP, NPP Merge With Labour Party
Another intriguing moment has surfaced again ahead of the 2023 general elections in February
Two political parties, the National Conscience Party (NCP) and the Nigeria Presidential Project (NPP) have collapsed their structures for Peter Obi
Both political parties said the principles of the Labour Party was behind their decision to collapse their structure
The Labour Party and its bannerman, Peter Obi have been given a huge boost ahead of next month's polls following a merger with the National Conscience Party (NCP).
As reported by the Nigerian Tribune, the leadership of the NCP stated that the decision to collapse its structure for Obi was due to his competence and capacity to change the norm and place Nigeria on the pedestal of development.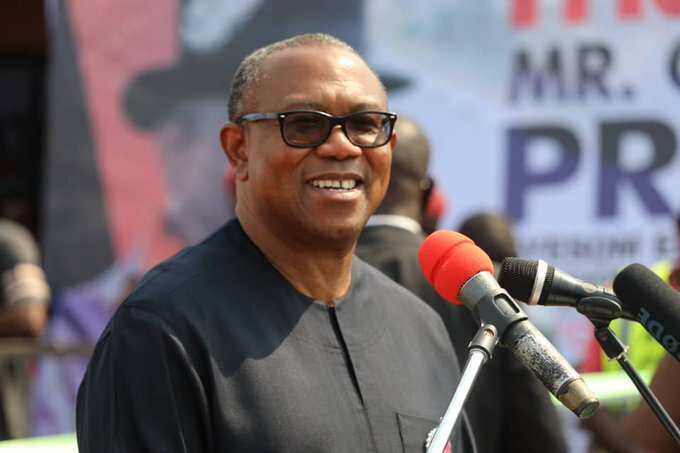 Speaking on this development, the national chairman of the party, Tanko Yinusa pledged to give Obi his absolute support while also assuring the Labour Party's bannerman of mass mobilisation of supporters.
Why we collapsed our structures for Obi - NCP
He stated that the philosophy, modules and tenets of the Labour Party align with the NCP while also stating that Obi has "all it takes to earn the trust and confidence of our party."
In the same vein, another political party, Nigeria Presidential Project (NPP) made an official declaration of its absolute support for the candidacy of Peter Obi at next month's presidential polls, Tribune reported.
NCP was formed in 1994 but was prevented from standing in elections until 2003 when it won a legal battle to be able to do so.
In the presidential election of that year the party's candidate, Gani Fawehinmi, came fifth, polling 161,333 votes or 0.41% of the popular vote.
2023 elections: Zenith Labour Party's reps candidate declares support for Peter Obi
Also, ahead of the 2023 presidential election, the Labour Party standard-bearer has received major backing in his efforts to become president.
Obi has continued to receive support from notable leaders and politicians as he is described as the candidate who understands the yearnings and aspirations of Nigerians.
In that light, Zenith Labour Party's Reps candidate has endorsed Obi for president while noting that the former governor of Anambra state has good leadership qualities.
Source: Legit.ng