"Why I'll Not Miss Aso Rock Much", President Buhari Reveals
Nigeria's president, Muhammadu Buhari, has said that he is being harassed, while some persons feel his efforts are not good enough
Buhari said this is one of the reasons he will not miss being in Aso Rock Villa much when he leaves office in 2023
The president said this on Friday, December 23, during a special dinner organised by his family and friends to mark his 80th birthday
Abuja - President Muhammadu Buhari has explained why he will not miss Aso Rock Villa very much when he leaves office in 2023.
During a documentary produced to commemorate his 80th birthday on Friday, December 24, President Buhari said he will not miss the presidential villa because of the many harassments from various sections of the polity, apart from claims that he is not delivering on his campaign promises.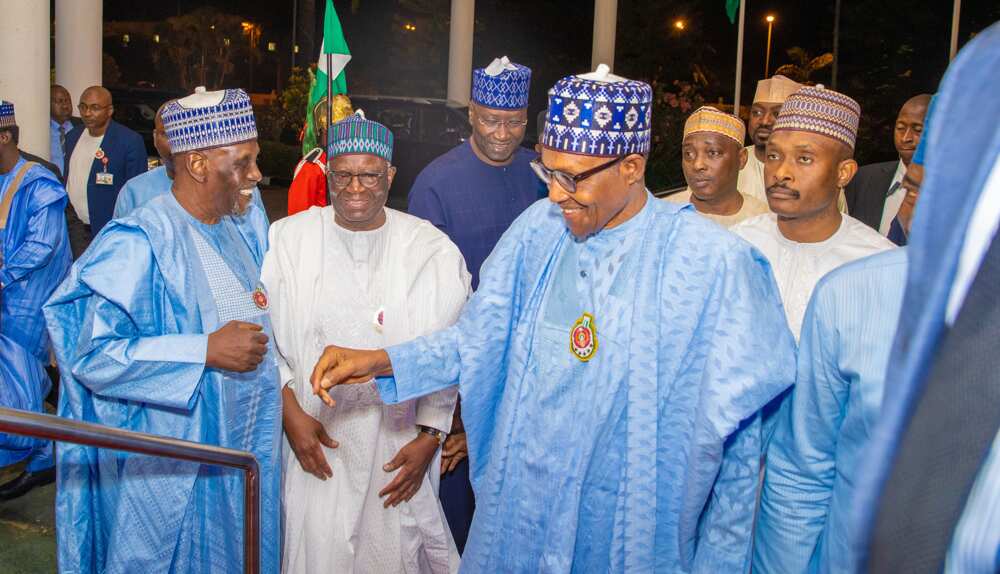 "Because I'm being harassed that my efforts to make the country better is not good enough and not appreciated by some people.
"I wonder if I am going to miss much. I think I'm being harassed. I believe I'm trying my best but still, my best is not good enough.
"Because there are people around that think that they can intimidate me to get what they want instead of going through certain systems to earn whatever they want to earn and there are some people who want to be clever by half."
Finally, President Buhari speaks on why he came back from USA
President Muhammadu Buhari had said his wish for his birthday was to have a quiet day throughout.
The president's wish was, however, denied by the staff, of the Nigerian Air Force presidential air fleet and the staff of the Presidential Villa in Abuja.
Buhari also explained that he had fixed his return journey from the US on his birthday to avoid the celebration.
Addressing his chief of staff, Ibrahim Gambari; the secretary to the government of the federation, Boss Mustapha, and a few other top officials who gathered at his residence to celebrate him, Buhari said appreciated the gifts, cards and well-wishes he received.
The president who celebrated his 80th birthday celebration said a birthday was no more than just another day in the office.
Source: Legit.ng