Another Blow as Supreme Court Dismisses Appeals by PDP Faction in Troubled-South-South State
Two appeals filed by some PDP ad-hoc delegates in Edo state have been dismissed by the Supreme Court
The apex court held that the decision of the appeal court, which stated that the court lacks the jurisdiction to hear the appeals, is authentic
The 5-panel member, led by Justice Amina Augie, also stated that the appellants lack the locus standi (the right to approach) because only the aspirants have the legal right to approach the court on the matter
Benin, Edo State - The supreme court has dismissed two appeals that were filed by some Peoples Democratic Party (PDP) ad-hoc delegates in Edo state.
The delegates were said to be loyal to the Dan Orbih faction of the party and led by Monday Osagie, The Nation reported.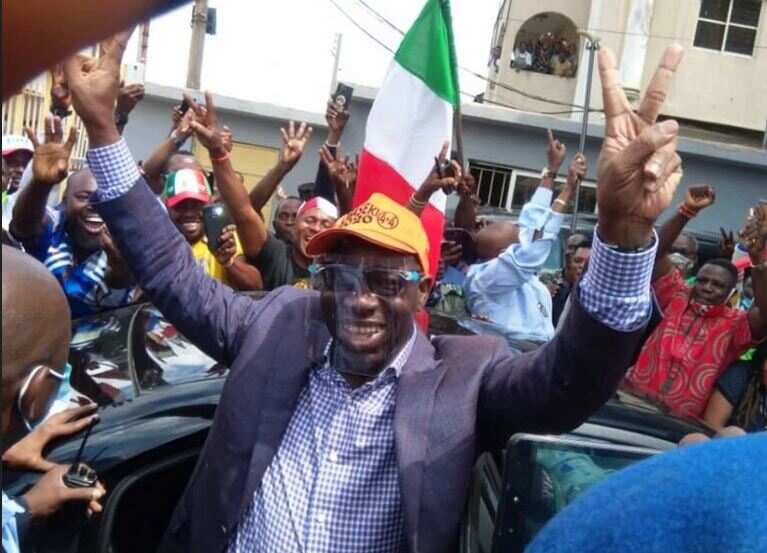 On Friday, September 30, a 5-member panel led by Justice Amina Augie said the appeal court's earlier judgment that the subject of the appeal are issues on which the court lacks jurisdiction to hear because they are internal affairs of the political party.
What is Supreme court decision on PDP crisis in Edo state?
The judgment was on the appeal marked: SC/CV/980/2022 between Hon. Monday Iyore Osagie & others v. Peoples Democratic Party (PDP) and of others, which judgment was to apply to the second appeal marked: SC/CV/979/2022 involving the same parties and arising from the same earlier judgment of the Court of Appeal, Abuja.
The judgment was read by Justice Emmanuel Agim, stating that the issue of the choice of the candidate is the party's internal affairs and that the appeals are PDP's internal affairs.
Agim judgment held that the appellants, who were ad-hoc delegates in the state, do not have the locus standi (the right to approach) the court on the question of who the party's actual delegates should be.
Citing the provision of the constitution, only the candidates can approach the court on matters relating to the dispute.
Looming tension as PDP governorship, house of assembly aspirants face disqualifications in 5 states
Legit.ng earlier reported that the PDP crisis keeps growing as some of its governorship aspirants could be disqualified before the 2023 governorship elections in 5 states
The aspirants are facing different litigations in their states as a result of the disagreement that arose from the primaries that produce them
Some lawmakers in these states are also in the same dilemma with the governorship aspirants as they are also facing different litigations from the primaries that produced them
Source: Legit.ng