BREAKING: Accord Picks Ex-Zamafara SSG As Vice Presidential Candidate
The Accord Party will be heading into the 2023 presidential election with a northern running mate
Bello Bala Maru, a former civil servant in Zamfara state was announced on Thursday, August 25
His selection was said to have been approved by the party big wigs after several consultations
Professor Christopher Imumolen, the presidential candidate of the Accord Party has settled for Bello Bala Maru, former secretary to the Zamfara state government as his running mate.
The announcement of Bala Maru was made known via a statement made available to Legit.ng on Thursday, August 25.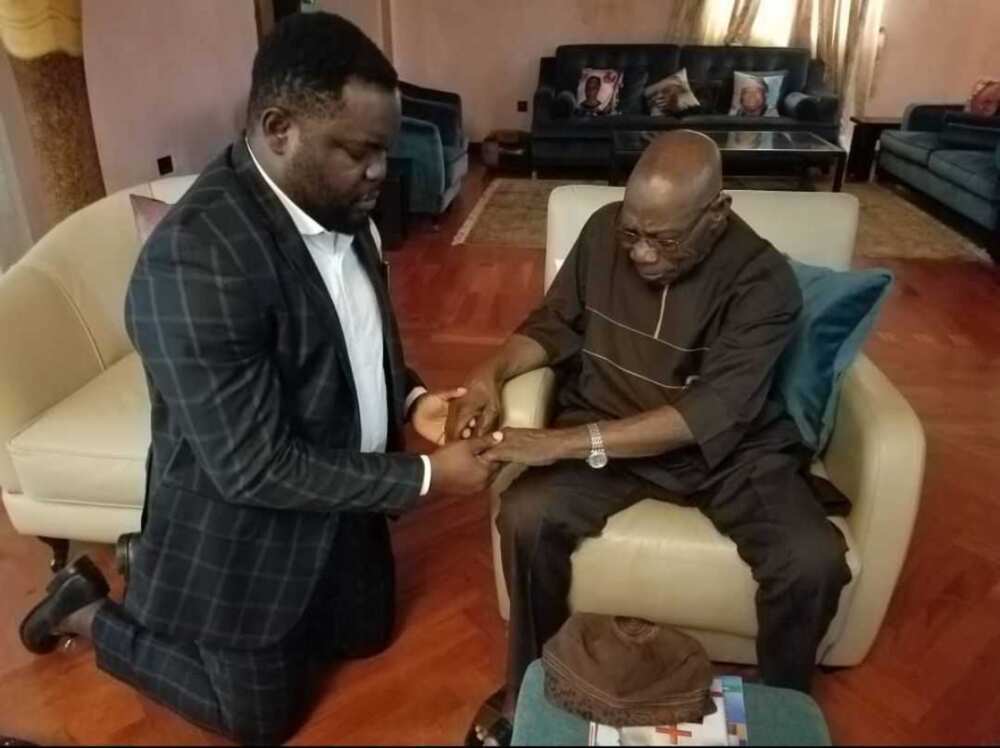 As gathered by Legit.ng, Bala Maru's selection became imminent after several consultations by some of the party's big wigs across the country.
His selection was on the premise that he is a respectable, influential political figure in the north who has a good track record of integrity.
The leader of the party, Muhammad Nalado said a good relationship between the north and the south has been established within the party.
He said the party is ready to use this collaboration as an electoral weapon to produce the next president to succeed President Muhammadu Buhari.
With youth support, we'll win presidency - Accord Party
While speaking on the historical importance of the party, Nalado said Nigeria's independence was attained under the flagship of the Accord Party.
He urged Nigerian youths to play an integral part in the forthcoming elections by taking advantage of the youthful candidate the party is presenting at the presidential polls in 2023.
Nalado said the long-time dream of a youth president is now and that the emergence of a youth president will give youths the enabling opportunity to make waves.
Meanwhile, the vice presidential candidate, Bala Maru, after his unveiling, expressed his appreciation for being selected as the vice presidential candidate of the party.
He also reiterated that his selection was based on several consultations and that he is ready to assume the position of governance with enthusiasm to combat the ills afflicting the country.
The presidential candidate, Professor Imumolen in his reaction, said that he is confident that the Accord party will emerge victorious at the 2023 polls with the full support of the youths.
He welcomed his running mate and described him as a square peg in the proper hole.
2023: Days after Tinubu's visit, Obasanjo seen praying for young presidential candidate
Earlier, Legit.ng reported that Professor Christopher Imumolen paid a consolidatory visit to former President Olusegun Obasanjo.
Imumolen, the presidential candidate of the Accord Party joined the long list of politicians who have visited the former president.
During his visit, Professor Imumolen presented Baba Iyabo, as he is fondly called, with a special plaque for his role in Nigeria's democracy.
2023: Only a candidate without affiliation can solve Nigeria's problems - Imumolen
Meanwhile, Professor Imumolen says he is the right man to lead Nigeria in 2023 amidst all the incessant ills that have befallen the nation.
Professor Imumolen said he is well positioned to change the fortunes of the country because he belongs to no religious, regional or ethnic sect.
He also promised to improve public infrastructure, private and entrepreneurial investments and make Nigeria a bride for foreign investments
Source: Legit.ng