2023 Presidency: Buhari Has the Right To Choose His Successor, APC Chieftain Replies Party's Vice Chairman
President Buhari has the right to choose his successor, APC chieftain in Kaduna state, Suleman Musa has declared
Musa made this declaration following Dr Lukman Salihu's message to President Muhammadu Buhari over consensus candidate for the party
According to Musa, Lukman's message is a deliberate attempt to play to the gallery and whip up cheap sentiments
An All Progressives Congress (APC) chieftain in Kaduna, Suleman Musa has berated the Vice Chairman (North West) of the party, Dr Lukman Salihu for advising President Muhammadu Buhari against choosing a consensus candidate for the APC.
Musa, in an open letter addressed to Dr Salihu on Thursday, June 2, 2022, stated that the letter appears quite disrespectful to the person and office of Mr President.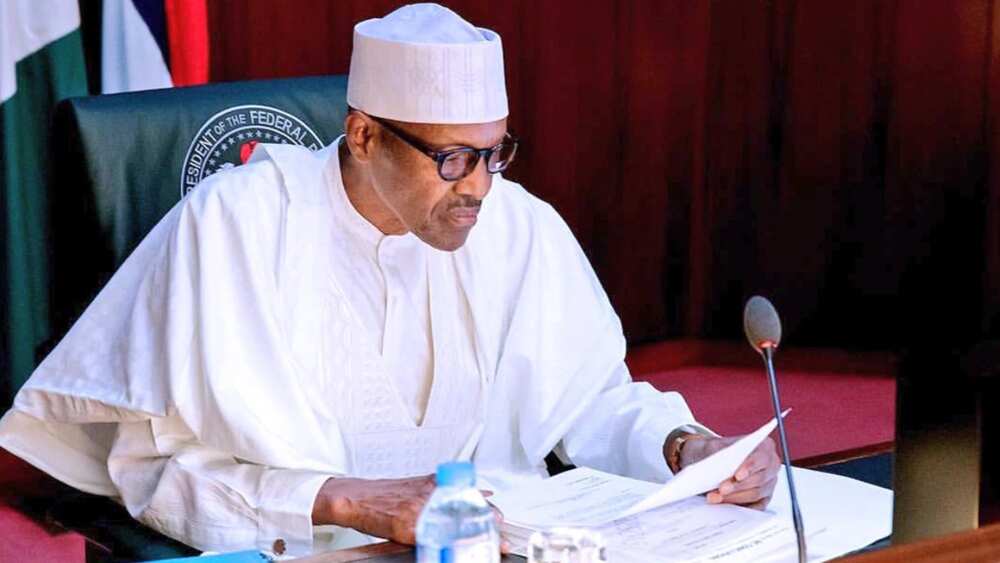 Part of the letter read:
"As a senior member of the party, I am aware that you have several channels that you can use to offer him any suggestions as may be necessary to guide him in any decision that affects the party and country.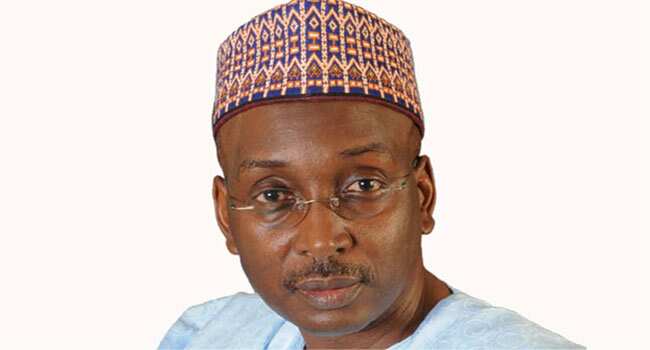 "Your choice to write an open letter suggests that you are deliberately intent on whipping up cheap sentiments and playing to the gallery.
"Secondly, you came across as entirely disingenuous to have benefitted from consensus just a few weeks ago only to turn around to criticize the same process that brought you to office.
"I am sure that Nigerians would have taken you more seriously if you had insisted on an open contest during the last convention.
"Curiously, you did not and that made your position untenable. Furthermore, all the governors chose their successors through consensus, and you did not raise any objection. Doing so now portrays you as a hypocrite.
"For the avoidance of doubt, Mr President solicited the reciprocity and support of the governors and other stakeholders in choosing his successor. The request was unambiguous. He is the chooser and has not invited anyone to interfere in his right to choose.
"All over the world, a President has a right to identify someone who he or she feels can continue to consolidate on what he or she has achieved. Nigeria is no peculiar case. However, this is politics, and it is also within your right to interpret the President's statement differently or even attempt to blackmail him into pursuing your obviously self-serving proposal.
"As you acknowledged in your letter, governors exercised the privilege of picking their successors in their respective states. Yet, you worry that allowing the President to exercise the same right will amount to allowing loyal party leaders and members to become ordinary observers when sensitive issues are being considered.
"Do you mean politics at the state level are less sensitive? Is internal democracy exclusively preserved for the centre. Many of you claim to be familiar with President Buhari, yet you keep misunderstanding his disposition to inclusiveness as if it is a weakness. That is wrong and potentially misleading."
Musa further stated that Dr Lukman's comparison of Buhari's resolve to exercise his right to freedom to choose a successor to former President Obasanjo's failed third term bid is a calculated mischief.
2023: Pastor of famous Nigerian church reveals Buhari's successor in prophecy
Meanwhile, Asiwaju Bola Ahmed Tinubu has been spiritually declared the successor of President Muhammadu Buhari in 2023.
This was the prophecy of Pastor Alamu David of the Christ Apostolic Church (CAC) Abule Egba, Lagos, on Wednesday, June 1, as gathered by The Nation. Pastor David said Tinubu's future emergence as Nigeria's president was revealed to him in a vision back in 2008.
The cleric, therefore, called on all southwesterners and members of the All Progressives Congress (APC) to rally around Tinubu so that the revelation will come to fruition.
Source: Legit.ng