Organisation Blasts New PDP National Chairman Ayu Over Comments Against Buhari
The leadership of the Buhari Media Organisation has issued a warning against the national chairman of the Peoples Democratic Party
The organisation alleged that Iyorchia Ayu had made false claims against President Muhammadu Buhari's administration
According to the organisation, it is criminal for someone from the academic sector to manipulate records or history for political gains
The national chairman of the Peoples Democratic Party (PDP), Iyorchia Ayu, has come under attack by the Buhari Media Organisation for comparing President Muhammadu Buhari's administration with past governments of Nigeria.
The chairman of the organisation, Niyi Akinsiju and BMOO's secretary, Cassidy Madueke, said it is criminal for Ayu who is academic to manipulate existing records for partisan politics.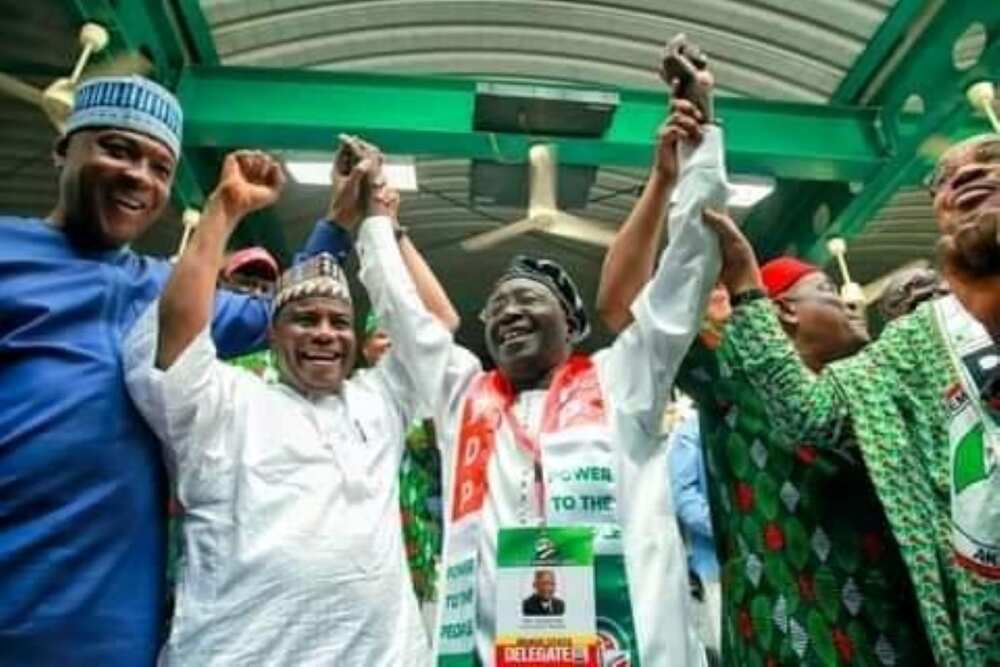 The duo in a statement seen by Legit.ng said Ayu's comment that Nigeria is yet to record any form of progress since President Muhammadu Buhari assumed office in 2015 is false and should be disregarded.
Stating that Ayu is focused on playing politics with his new role as chairman of the PDP, the duo warned him to desist from making false claims.
The statement said:
"Because aside from twisting details of the economy in the PDP era, the one-time Senate President also made false claims on security challenges in the Obasanjo and Yar'Adua years."
Further stating that Nigeria as a country has fared better under the administration of President Muhammadu Buhari, the BMO said Nigeria has recorded a series of development in different sectors of the economy.
BMO said:
"For starters, the poverty figure that APC and the President Buhari inherited was of 112m Nigerians or 67.1 per cent of 170million people as of 2013, which is now down to 40 per cent or 82million of the present population of 200 million."
The organisation further urged Nigerians to endeavour to judge the president based on available records of his performance rather than listening to the opposition's propaganda.
Meanwhile, Legit.ng previously reported that a former vice president of Nigeria, Atiku Abubakar, had said that only state governors under PDP are recording achievements.
Atiku said that while the PDP governors are busy working, their counterparts in the APC are sleeping.
He also claimed that PDP governors are always commissioning projects while nothing is happening in APC-controlled states.
In other news, another PDP chieftain, Ahmadu Fintiri, had said that he would ensure he teaches politicians in other parties lessons.
Fintiri who is the governor of Adamawa state said this while securing the endorsement of the councillors forum in the state.
He also said that the APC had failed woefully in the state and can never match the achievements of the PDP in Adamawa.
Source: Legit.ng