Senate Exposes Secret Deed Going On In Federal Civil Service Commission
Details released by the Senate does not seem to show that the ongoing increase in unemployment would be curbed anytime soon
Lawmakers in the Senate have decried the secret employment of Nigerians by some officials of the Federal Civil Service Commission
The lawmakers alleged that the officials are hiding under the cloak of an imaginary embargo on employment to secretly employ their candidates of choice into juicy offices
The Nigerian Senate on Wednesday, November 24, alleged that secret employment was ongoing at the Federal Civil Service Commission.
Lawmakers of the Senate said that some officials of the FCSC have been conducting secret recruitment while claiming that there is an embargo on employment by the Nigerian government.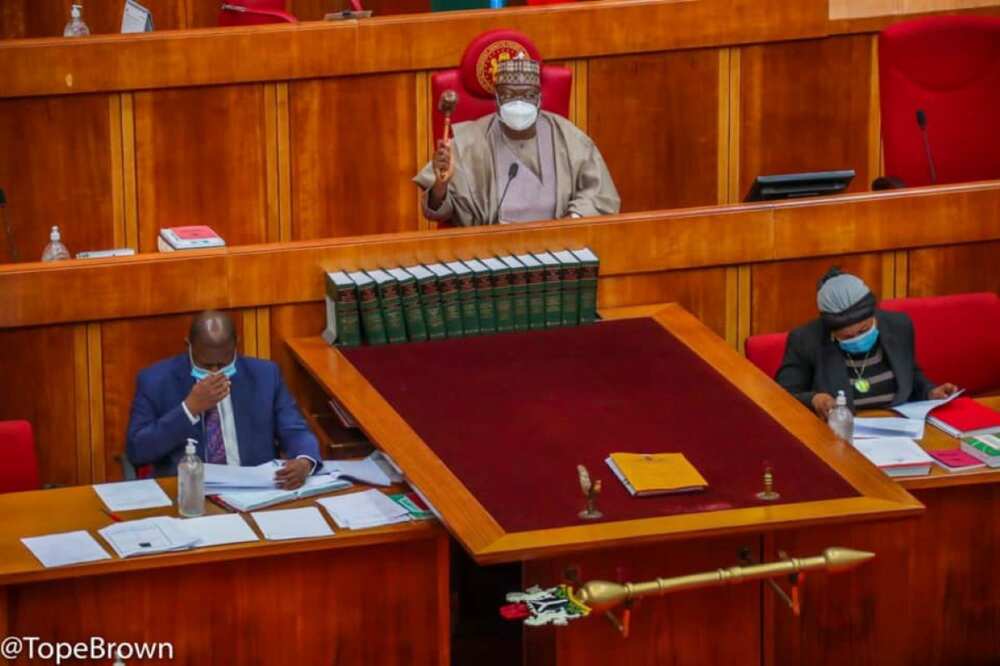 The Punch reports that the chairman of the Senate committee on federal character and inter-governmental affairs, Danjuma La'ah, while defending the 2022 budget report before the appropriation committee said investigations have shown that there is an imaginary embargo on employment across the country.
La'ah's information also forced the Senate to direct the heads of various federal ministries, departments and agencies to produce the circular mandating an embargo on employment by the FG.
Ministries, Departments and agencies to increase personnel cost
According to Tribune, La'ah further making his submission said his committee had directed all the MDAs to increase their personnel cost with a view to possible openings for employment for some unemployed Nigerians.
He added that his committee is desirous to ensure that millions of Nigerian youths who are currently unemployed are gainfully employed in the shortest period.
La'ah said:
"We discovered that young Nigerians who graduated from higher institutions some 15 years ago had yet to gain employment.
"The development had aggravated insecurity all over the places including insurgency, banditry, kidnapping and other criminal activities."
"Our committee has been going to ministries, departments and agencies of government that they must start recruitment instead of doing secret replacements."
Nigeria police to recruit 60,000 personnel within the next six years
Meanwhile, Legit.ng previously reported that Nigeria Police Force has announced plans to finalise its recruitment exercise.
The inspector general of police, Usman Baba, while speaking in Kwara state on Wednesday, September 15, said 60,000 personnel will be recruited into the force.
The IGP said the recruitment process would be done over the next six years to ensure that the force has enough personnel to carry out its duty of securing citizens.
Job seekers lament sale of employment form in Taraba state
In other news, job seekers in Taraba state have condemned the sale of employment forms by some authorities in the state.
Also, stakeholders in the state say the move is unacceptable and should be stopped immediately by the government.
Whereas some labour leaders in the state have also intervened asking the government to put a halt to the exercise.
Source: Legit.ng