2023 Elections: Governor Tambuwal Gives Nigerians 'Expo' On How To Elect Good Leaders
As Nigerians continue to prepare ahead of the 2023 general election, citizens have been advised on the kind of leader to vote for
The advice was given by the governor of Sokoto state, Aminu Tambuwal who condemned aligning to leaders due to religious or geopolitical reasons
The governor said Nigeria cannot achieve her desired change or development with people of no pedigree being in charge of key positions
The Sokoto state governor, Aminu Tambuwal, has advised Nigerians against voting for leaders based on religious sentiments.
Tambuwal while speaking on Monday, November 22, in Abuja urged Nigerians to take their time to search for and vote for politicians who are friendly and versatile with all the geopolitical regions across Nigeria.
The Punch reports that the governor said for a sustainable development process, Nigeria does not need parochial or provincial politicians but a leader who is incorruptible and has an understanding of the Nigerian system.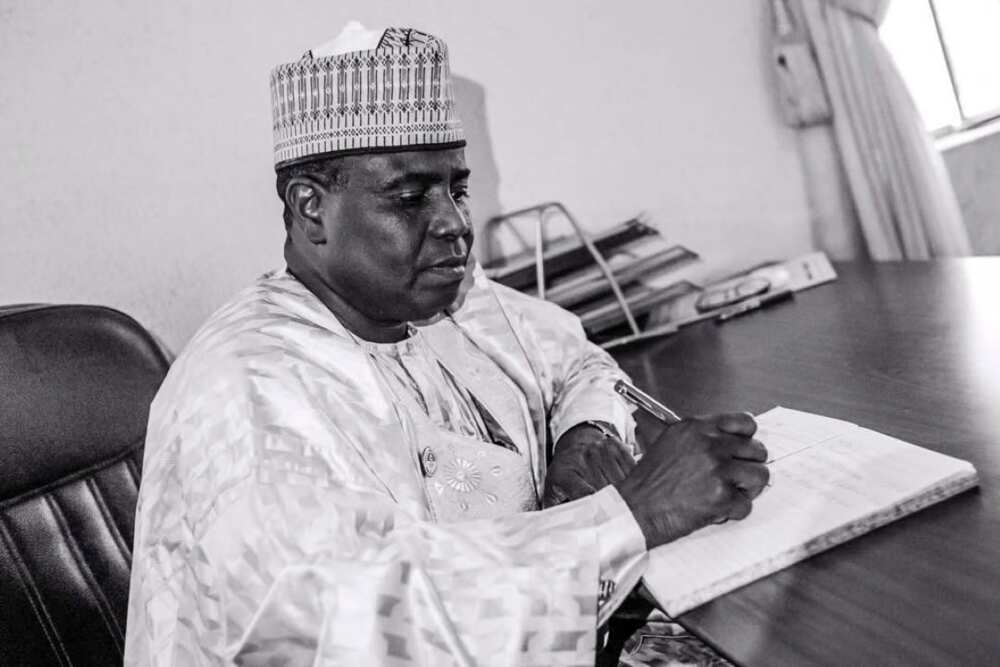 He said if the country must overcome the growing insecurity and economic issues bedevilling her currently, citizens must ensure no mediocre is elected into office.
The Cable reports that the Sokoto governor also blamed the lack of quality leadership for some of the challenges faced by Nigeria.
Further calling on the President Muhammadu Buhari-led administration to prioritise security and economic development, Tambuwal said getting in tune with demands of modern technology among many others would solve most of the country's problems.
Tambuwal said:
"We need an incorruptible leader who understands that the best way to fight corruption is by personal examples and also by the building of strong institutions that can withstand shocks and manipulations."
"Nigeria needs a leader in tune with the times, who is reasonably aware of the modern demands of technology in solving societal problems."
Bandits launch attack in Popular Sokoto market
Meanwhile, Legit.ng previously reported that bandits from different groups had launched an attack on the Goronoyo Market in Sokoto state.
The attack was reportedly carried out by the bandits who rode on over 100 motorcycles, witnesses had said.
Several eyewitnesses of the incident said people from various communities of the state had come together at the market for the weekly shopping when the bandits stormed the area killing over a hundred people.
President Muhammadu Buhari reacts to killings in Sokoto
Also, Nigeria's president, Muhammadu Buhari reacting to the killings in Sokoto said the bandits operating in the region are living in a fool's paradise.
The president warned that the needless and mindless violence against innocent people cannot go unpunished.
He also urged residents of the state to collaborate with security operatives in fishing out perpetrators of the crime.
Source: Legit.ng