Explainer: What you need to do if your eNaira wallet is compromised and how you can resolve disputes
Following the launching of Nigerian Central Bank Digital Currency (CBDC), known as the eNaira, by President Muhammadu Buhari, on Monday, October 25, the Central Bank of Nigeria (CBN) has revealed what Nigerians can do in situation where their wallet has been compromised.
The eNaira is the digital form of the Fiat currency (Naira), issued by the CBN in line with Section 19 of the CBN Act. It is a direct liability of the CBN, a legal tender and will form part of the currency-in-circulation. The eNaira will complement cash as a less costly, more efficient, generally acceptable, safe and trusted means of payment and store of value. Additionally, it will improve monetary policy effectiveness, enhance government's capacity to deploy targeted social interventions, provide alternative less costly channel for collection of government revenue and boost remittances through formal channels.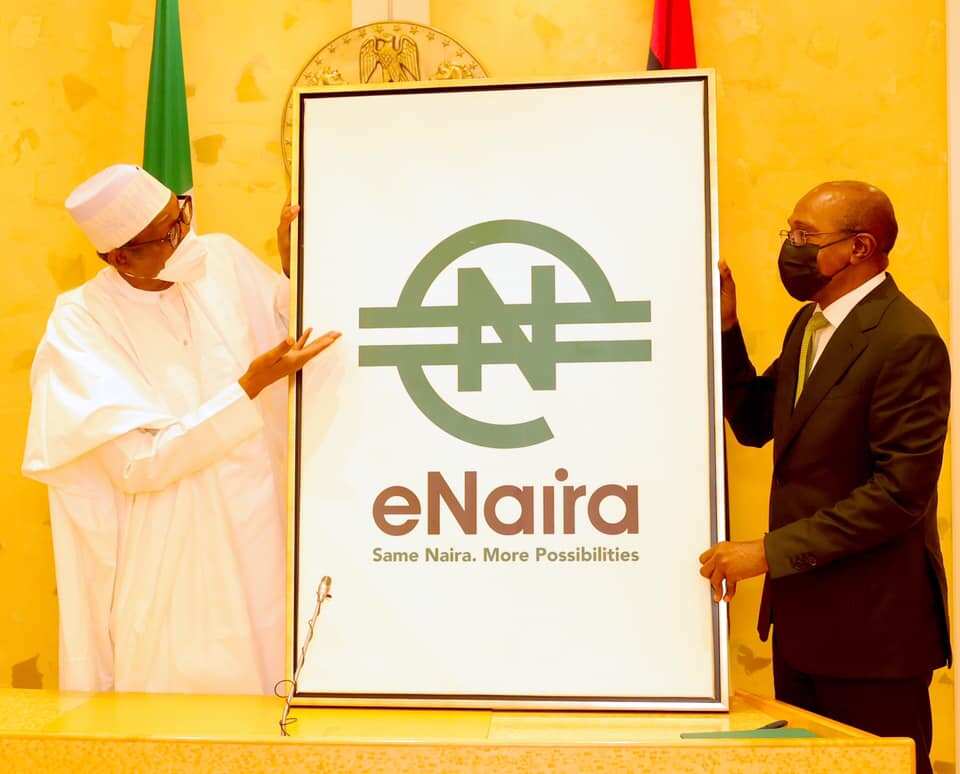 In the event of a compromise of eNaira speed wallet, existing users shall:
1. Request for a change of password using the Forgot Password functionality in the eNaira Speed App; and
2. Input username and the new password. or
3. Contact FIs for assistance.
Also, the CBN disclosed what can be done in areas where there is conflict arising from the use of eNaira.
The CBN wrote:
"Consumer Complaints in relation to the usage of the eNaira shall be referred to Helpdesk of users' preferred FI Helpdesk. If unresolved by the FI Helpdesk, it shall be escalated to the eNaira Helpdesk via 0800myeNaira (0800 6936 2472) or helpdesk@enaira.gov.ng for resolution.
"Complaints from Financial Institutions as well as disputes arising between Financial Institutions shall be reported to the eNaira Helpdesk Team and resolved within two (2) working days.
"For disputes where one or both parties are unsatisfied with the resolution, the issue shall be referred to an arbitration panel as provided under the extant Arbitration and Conciliation Act or as may be defined by the Central Bank from time to time."
What is eNaira?
Meanwhile legit.ng has earlier reported that in July, the Central Bank of Nigeria (CBN) released the guidelines on eNaira.
The eNaira will be a non-interest bearing currency and won't serve as a hedge to escape inflation which many have used Bitcoin and Ethereum.
The Central Bank of Nigeria also noted Nigerians won't be charged by the financial institution for the utilisation of the eNaira through POS or the banks.
Source: Legit.ng