Japa: United States Empowers Nigerian Female Returnees with $4,500 for Business
The United States is giving out $4,500 to returnee female migrants to boost their business
The women will get support for participating in the Academy for Women Entrepreneurs programme
The Ascend Studio Foundation stated that the returnees needed more business training to scale properly
The U.S. Consulate in Nigeria has collaborated with Ascend Studio Foundations to provide financial support of $4,500 to empower female returnee migrants who participated in the Academy for Women Entrepreneurs program.
Addressing attendees at the graduation ceremony held in Lekki, Lagos on Monday, September 25, 2023, Dr Inya Lawal, the leader of Ascend Studio Foundation, emphasized the program's importance, citing the alarming fact that many returnees often return in a worse condition than when they initially departed.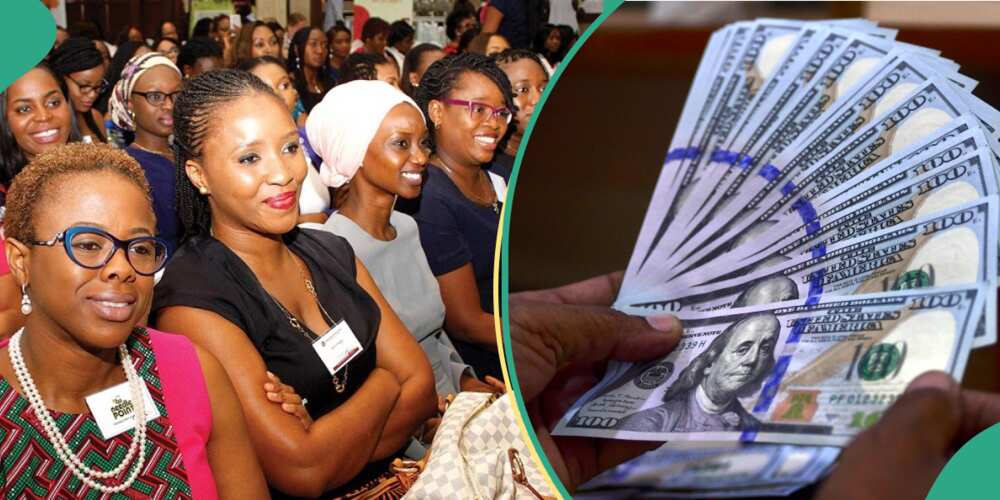 It would be recalled that Legit.ng had published an exclusive story that exposed how many Nigerians were selling off their properties to gather funds to travel abroad.
Lawal remarked that in recent weeks, the participants have undergone intensive business management training akin to university-level education, supplemented by guidance and mentorship from accomplished female entrepreneurs.
PAY ATTENTION: Share your outstanding story with our editors! Please reach us through info@corp.legit.ng!
Providing business training for returnees
Lawal further stressed the importance of providing additional business training to the returnees to facilitate their effective scaling in the entrepreneurial world.
According to Punch, she emphasized that many individuals may have been in debt before their departure.
Upon their return, they often find themselves in dire financial circumstances, affecting not only themselves but also their families.
Consequently, extending support beyond just financial assistance is imperative, as many existing aid efforts solely focus on providing monetary relief.
In addition to financial aid, Lawal highlighted the necessity for comprehensive business training and therapeutic support.
She stressed the importance of nurturing a supportive network for these returnees, enabling them to scale their ventures effectively and establish sustainable economic stability.
Lawal further emphasized that this program aims to facilitate the reintegration of returnees into society.
Lawal stated:
The criteria are that you must be a Nigerian and you must be a returnee, you must be a woman between the ages of 18 years and 30. You need to know how to use the computer we also trained some that do not know how to use a computer how to do that.
Julie McKay, the Public Affairs Officer at the U.S. Consulate in Nigeria, explained that the program's primary objective is to foster women's global empowerment and advancement.
She said:
This is the category for women entrepreneurs and it is a programme that we do all around the world to ensure that women start and grow businesses. Because we know that when you empower a woman economically, they give back to their families and their families grow the communities as well as the country economically.
Recently, many Nigerians have been immigrating from the country to other countries, especially the United States, the United Kingdom and Canada, in a trend that has come to be known as the "Japa syndrome".
U.S. Embassy increases visa fees for Nigerians planning to 'Japa,'
In related news, Legit.ng reported that the United States Embassy in Nigeria has officially declared a rise in the charges associated with processing non-immigrant visa (NIV) applications.
As conveyed through an official statement on its website, the embassy has scheduled the implementation of these updated fees for various visa categories to commence on June 17, 2023.
This adjustment in fee structure is a direct response to the Department of State's recently issued Final Rule, which outlines modifications to non-immigrant visa application processing fees.
Source: Legit.ng