Nigerian Lady Lands in Hot Soup After Sharing Her Wedding Photos Online, Considers Divorce
A saddening post about a woman who discovered her husband's past has caused a frenzy on social media
The woman revealed in her post that she secretly got married in the United States of America without her family knowing about it
After two days, she posted a picture of her husband and received calls from home that he was previously married
In this internet age, most people enjoy showing off their lives and affairs for everyone to see.
It is sometimes done without malice and hopes for admiration from internet strangers.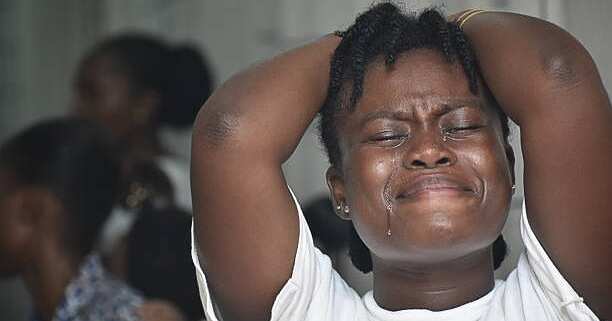 Social media has also been utilised to expose many hidden things as the world is now more connected than ever.
A Nigerian woman has revealed how social media has caused chaos in her home after exposing hidden details about her husband.
She relocated to the United States of America and secretly got married to a man without her family's knowledge.
In her excitement, she decided to announce her nuptials to the world by posting her wedding pictures online.
After sharing, she received multiple calls of up to 40 from home (Nigeria). She was informed that her husband was previously married to her cousin in Ibadan, Nigeria.
The family proceeded to ask her to leave the marriage.
Her post read:
"The man I married in America was married to my cousin in Ibadan. I posted our wedding pictures, and 2 days after, 40 phone calls came in from home. They want me to leave him."
Social media reactions
@flodoskii commented:
"Cousin in Ibadan ke? My question will be first cousin or like 59th cousin For Nigeria everybody be cousins o, as far as my mama know your mama!"
@gylliananthonette wrote:
"Because they didn't work out, doesn't mean you guys won't work out...that might be your soul mate...if he loves and want you and as much as you do....Go ahead with the marriage."
@debas_proart wrote:
"It is also important to consider the emotional impact of this situation on your cousin, as well as any other family members who may be affected. It may be helpful to communicate openly and honestly with your cousin and other family members, and to seek out a mediator or therapist if necessary. The decision of whether to stay in the relationship or not is a personal one, and depends on a variety of factors. It may be helpful to take some time to reflect on your values, priorities, and goals, and to seek out the guidance of trusted friends, family members, or professionals as needed."
@massive.graphicz wrote:
"The question is did he tell you he was married before? Do you know the reason why is first marriage didnt work? Forget the fact say na your cousin... If someone has been married before...you need to raise an eye brow...cos most of them may be the reason behind their failed marriage...probably they are cheat, violent, or something bad and you may have to experience same tin if you settle with them. Truly most of them wiII hide the fact that they've been married before to talk of telling you the reason behind their failed marriage. MAY GOD HELP US CHOOSE WELL."
@bigceuk commented:
"Note this both of them got divorced. And getting married to her cousin abroad wasn't a bad idea. Not working for the ex doesn't mean it won't work for her. Family can't decided of she stays or leave When love leads that's the key. Happy married life to you both. Don't listen to family members oooo e get why."
@official__laradende wrote:
"She will definitely regret the marriage. So during the courtship she didn't asked about the ex wife & kids not even her pic ? So her sister married through the backdoor without proper wedding for her not to know her sis ex husband? Esha rora maa paro. Your sis hubby left ur sis cos of you."
@princess_of_nigeria_ wrote:
"So your family didn't know your Husband to be until you married him and posted his pictures before they knew it's the same man? This story is not storying well o. Abi na secret marriage you do?"
@ola_doubled wrote:
"If you love him and he loves you dearly pls go ahead and don't forget to pray, but I believe you guys should have talked little about your past na."
@scoobynero said:
"Some ppl are family oriented, some are not. peace."
@_f.a.d.e.k.e.m.i wrote:
"Inside your serious relationship there is another serious relationship. Know this and know peace."
See the post below:
Lady divorces husband after 4 months
Meanwhile, Legit.ng previously reported that the union between a man and his wife had been shattered following a fight for ownership of the lady's house.
The young woman who inherited a house from her father in Ikoyi was asked to hand over the property to her husband after marriage. However, she refused to hand over the house, making their relationship shaky until it eventually hit the rocks.
Ikenna Ronald, who shared the story via Twitter, said: "I have a friend whose Dad left a house for in Ikoyi. Well, she met this trenches guy, they got married in 4 months, and within the 1st month of marriage, he and his family were pressuring her to sign over the house to him as "Head of House". They're sha divorced now."
Source: Legit.ng