53-Year-old Man Living in Abandoned Estate Refuses to Renovate or Move out, Says the World Will End in 7 Years
A man who lives in an old abandoned estate in the UK has stated that he has no plans of either moving out or renovating the property
The 53-year-old identified as Leslie Southam strongly believes that the apocalypse is coming soon and that the world will end 7 years time
Explaining his belief in the apocalypse, Leslie raised a number of concerns including how piles of rubbish are dumped around
Some people go on to enumerate plans of tying the knot, hitting a career milestone or getting properties when posed questions about where they see themselves in the next 7 years, none of these matter to Leslie.
53-year-old Leslie Southam is of the firm belief that the world would come to an end in the next 7 years and has decided to wait for it.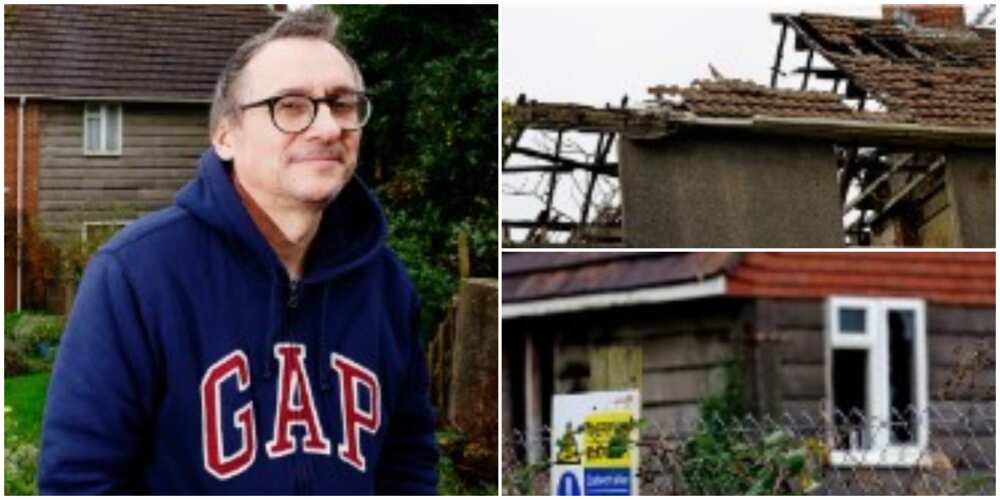 The Sun reports that Leslie currently lives in an abandoned estate located in Brynmefys, Wales, UK with his elderly parents.
The property they reside in was acquired in the 1980s but hasn't witnessed development or renovation activities for a while, leaving it in a state of derelict.
Why he believes the world will end in the next 7 years
In an interview with Wales Online, Leslie pointed to the current coronavirus pandemic as one of the signs that humans are living in the last days.
He noted the rotting carcasses of homes, dumping of refuses and collapsing roofs which he argued are the handiwork of nature that wants to reclaim its land.
He said these signs precede Jesus Christ coming and the apocalypse.
"The way things are going, it's only going to be seven years at most."
Christian computer programmer predicts the end of the world
Meanwhile, Legit.ng previously reported that a Christian computer programmer had predicted the apocalypse in 2016.
Nora Roth performed complex calculations using an excerpt from the Bible's Book of Daniel and came to the following conclusions in her work titled "2016 The Time of the End":
"In the fall [autumn] of 2016, the 6,000 years of sin on earth will come to an end, everlasting righteousness will be brought in, and Jesus will come again to take His people to heaven. Then the Earth will begin its 1,000 years of rest."
The mentioned excerpt tells the story of the Jewish people's forced relocation to Babylon, where Gabriel says that "Seventy sevens are decreed […] to put an end to sin."
Source: Legit.ng