They Burnt Him with our Fuel; Wife of Killed Activist who Sued Davido & 49 Others for Backing #EndSARS Reveals
The distraught wife of murdered human rights activist, Kenechukwu Okeke, has given insight into how her husband was killed, stating that he was burnt with their fuel
According to her, the controversial activist was murdered by men numbering 7 who macheted him and lit him with their fuel
Kenechukwu in the wake of the #EndSARS campaign had dragged Nigerian singer Davido and 49 others to court for backing the protest
The wife of slain controversial human rights activist, Kenechukwu Okeke, has revealed that her husband was murdered by a former tenant of his identified as Chiadiobi in Nkpor, Anambra State.
Kenechukwu, a Pro-Buhari supporter had instituted legal action against Nigerian singer Davido and 49 other individuals for supporting the #EndSARS protest.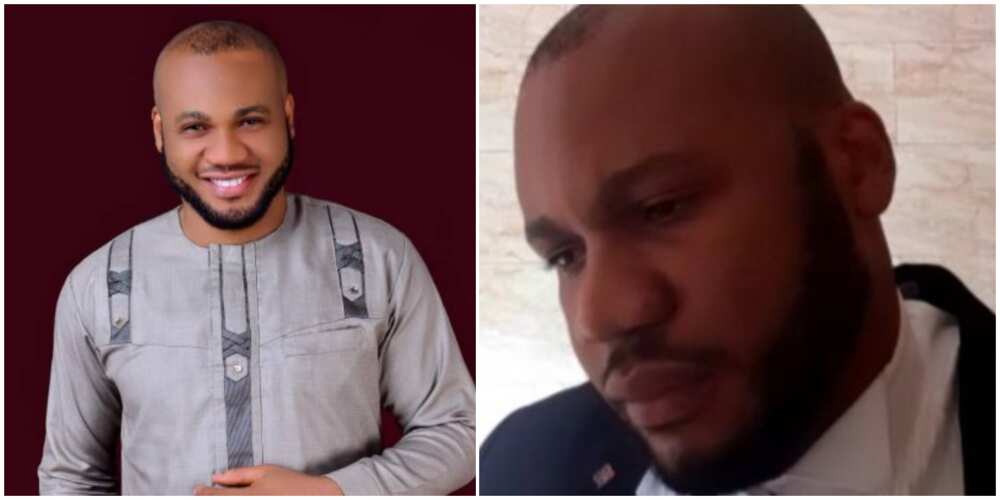 Speaking with ThisDayLive, his wife lamented that since the incident happened on a fateful Sunday in October, nothing has been done to the orchestrator of the murder.
How he was murdered in his compound
Kenechukwu's wife explained that the said tenant had packed out of their compound without their knowledge and requested for two months of his rent that he left after his relocation move was discovered.
"...The tenant, Chiadiobi was living in our house, but when he packed out without our knowledge and asked that to be given two months of his rent that he left, we told him he should have notified us that he was packing out."
They told him the money was not refundable as he packed out without their knowledge. This angered the former tenant who promised to teach the couple a lesson.
Kenechukwu's wife said they had reported the matter to the police and DSS but the man kept on terrorizing them until that fateful day.
He reportedly carried out the act with 7 men
The deceased's wife said the former tenant showed up at their compound one certain day and had an altercation with her husband.
She said it was in the cause of the confrontation that 7 men macheted Kenechukwu and lit him up with fuel intended to power their generator. Her husband was consequently burnt to death.
The wife lamented that despite the crime committed, Chiadiobi still goes about his business as though nothing happened and even went as far as threatening her husband's mother.
Reacting to the development when contacted, Anambra State Police Command's spokesperson, DSP Toochukwu Ikenganyia stated that the matter was a sketchy one and will need some more time to come up with full details on it.
Renowned Nigerian activist dies at 55
Meanwhile, Legit.ng previously reported that a renowned Nigerian activist had died at 55.
According to close friends, he was diagnosed with Acute Myeloid Leukaemia, an aggressive cancer of the blood, Premium Times reported.
Chukwuma who was one of Nigeria's civil society leaders died in Lagos at the age of 55. His death was announced by Edetaen Ojo, frontline freedom of expression advocate and executive director of the Media Rights Agenda, who was a friend of the deceased.
Source: Legit.ng