4 Young Nigerians Who Have Built Houses for Their Mothers, One of Them Is Not Up to 15 Years Old
It is the prayer of parents to see their children succeed. More so, they want them to one day be people they can depend on in their old age.
In recent times, young people have shown great gratitude to their parents by easing their burdens and giving them houses they have always longed for.
Legit.ng, in this report, will be looking at four young Nigerians who have built houses for their mummies.
1. Maazi Ogbannaya Okoro
Ever since the wind blew off the roof of their old house, Okoro had made a promise that whenever he is financially buoyant, he would gift his mother a new house.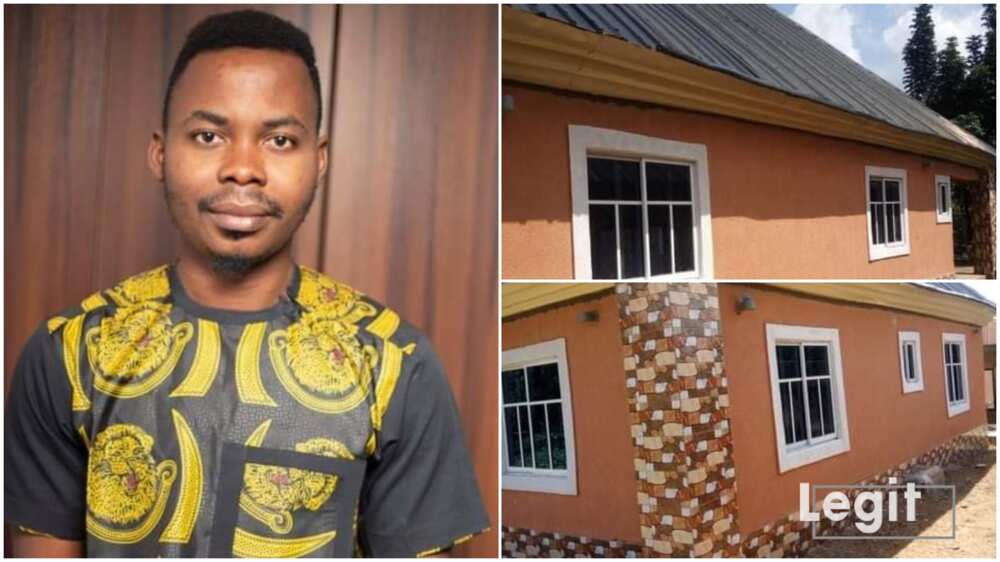 Many years after making that vow, the Nigerian fulfilled it. Okoro built his mother a four-bedroom house that was painted beautifully.
2. Emmanuella
Emmanuella, the kid comedienne, seized media attention a year ago when she built a super modern house for her mother.
Sharing photos of the building on Instagram, the little girl revealed that it is a show of appreciation for everything her mother had done for her.
3. Somto
Somto's mother has been complaining of rent issues for a long time. As a way to put an end to the issue, the young man with help of his siblings built the mother a house.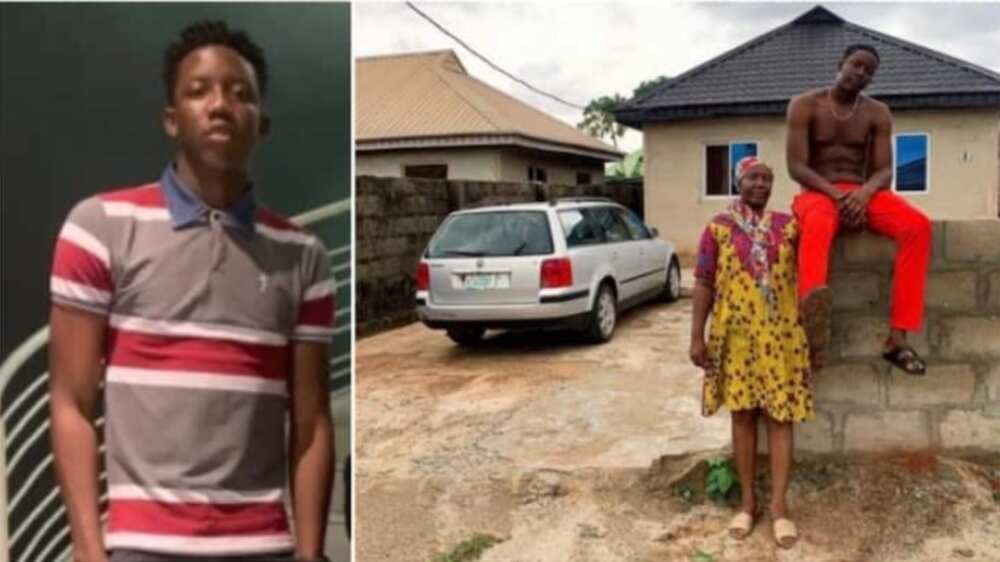 Sharing the photo online, the man posed beside his happy mother in front of the building.
4. Comedian Sir Balo
The comedian was a big hustler on the street as he once hawked "gala" as a way to fend for himself.
Sir Balo who built an eight-bedroom apartment for his mother said that he was a barman in Igando between 2014 and 2015.
A young South African lady made her mother happy
Meanwhile, Legit.ng earlier reported that a young lady, Regomoditswe Martha Ntshekisang, went online to share the story of how she was able to do right by her mother.
In a LinkedIn post on Wednesday, October 6, the woman said that when she was in secondary school, she promised herself that she would build a house for her mother. At that time, they were living in a family member's home.
Martha stated that she was depressed when after finishing college, she could not get where to work. With prayers and faith, Toyota Forklift called her for an interview and her life turned around.
Source: Legit