Model Christina Evangeline bio: age, ethnicity, net worth, husband, baby
The art of modelling is more than merely putting on designer clothes and hitting the runway. It requires a lot of effort, self-care, determination, and an energetic spirit. Christina Evangeline, who is very attractive and beautiful, is a model who dedicated all her energy into this esteemed career. Fame and plenty of public attention came with her job, and she continues to show young women that success does not come overnight. It requires hard work and passion!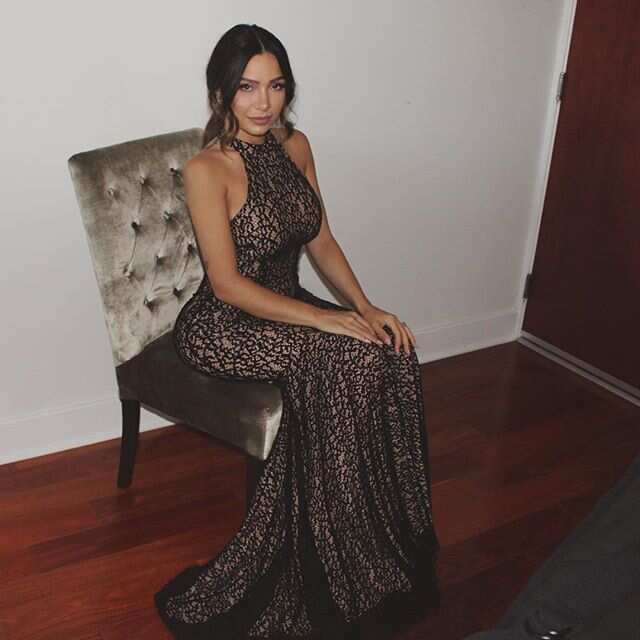 Who is Christina Evangeline? According to the Christina Evangeline biography, she is a model who is best known for being Kenan Thompson's wife. Christina was born on the 24th of March 1989 in the United States of America. Currently, Christina Evangeline age is 30 years. Her nationality is American, and she identifies herself as a Christian. Christina Evangeline ethnicity is White, and her Zodiac sign is Aries. Christina Evangeline race is Caucasian. Details of her parents or siblings are scarce. Her nickname is Krissy, and she currently resides in Florida with her husband and children.
Christina Evangeline profile summary
Name: Christina Evangeline
Nickname: Krissy
Date of birth: 24th March 1989
Place of birth: United States of America
Current Residence: Florida, United States of America
Horoscope sign: Aries
Nationality: American
Ethnicity: White
Height: 5 feet 6 inches (167 cm/1.67 metres)
Weight: 55 kilograms (121 lbs)
Eye colour: Green
Hair colour: Brown
Sexual orientation: Heterosexual
Alma mater: Not known
Profession: Model, actress, philanthropist
Marital status: Married
Spouse: Kenan Thompson (m. 2011)
Children: 2 daughters (Georgia Marie Thompson b. August 2014; Gianna Mitchell Thompson b. July 2018)
Early childhood and education
Little is known about where Christina grew up or how her childhood was. Nonetheless, it is apparent that she was brought up in a caring environment that fostered her love for charitable activities. Her parents did a spectacular job of raising her. Similarly, she is yet to reveal to the public the schools she attended, but she is a graduate.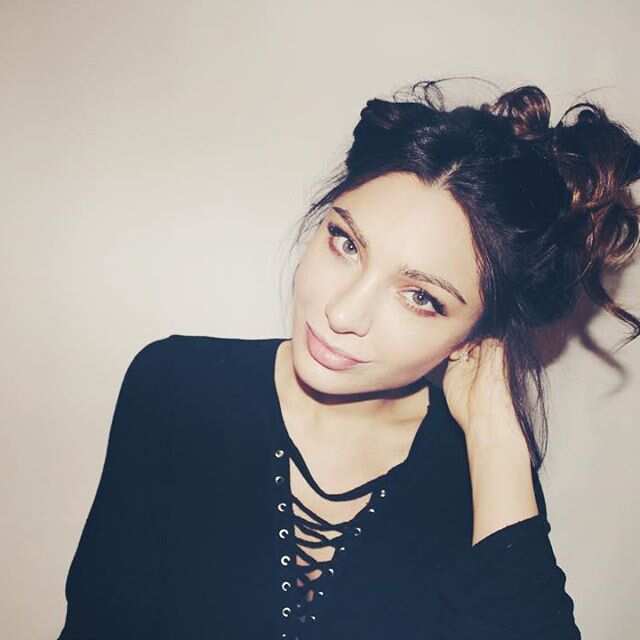 Body size and measurements
Christina Evangeline body is gorgeous even after giving birth to her two adorable daughters. She has a petite frame. How tall is Christina Evangeline? The model stands at the height of 5 feet 6 inches (167 cm/1.67 metres.) She weighs about 55 kilograms (121 pounds,) and has attractive facial features. Her eyes are green, and she has long brown hair. She wears Size 6 shoes in American measurements, but she is yet to reveal her dress size. Her hourglass figure measures 34-26-35 inches for the bust, waist, and hips respectively. Her bra cup is 33B.
READ ALSO: Amanda Elise Lee bio: age, height, fitness career, husband
Career path
Christina began her career as a model. She has successfully kept details of her modelling career away from the public. The public does not know any of the companies the model worked with or the photographers and videographers who were behind her professional shoots. Although these details are not available, she has an attractive body that meets the criteria for hitting the runway. As an actress, Krissy featured in the 2015 short comedy titled Mini Supreme.
Christina has a big heart and is involved in many charitable works. She has previously worked with different non-governmental bodies in helping the needy and alleviating their pain. These organisations include the American Refugee Committee, Save the Child Federation and the Christina Rivera Foundation. She founded the Evermore Foundation that works with people who have experienced loss. The foundation supports the affected people economically, spiritually, physically and emotionally. It assists all people without bias and is known for promoting harmony, understanding, and love in the community. The model also advises people on wellness and health.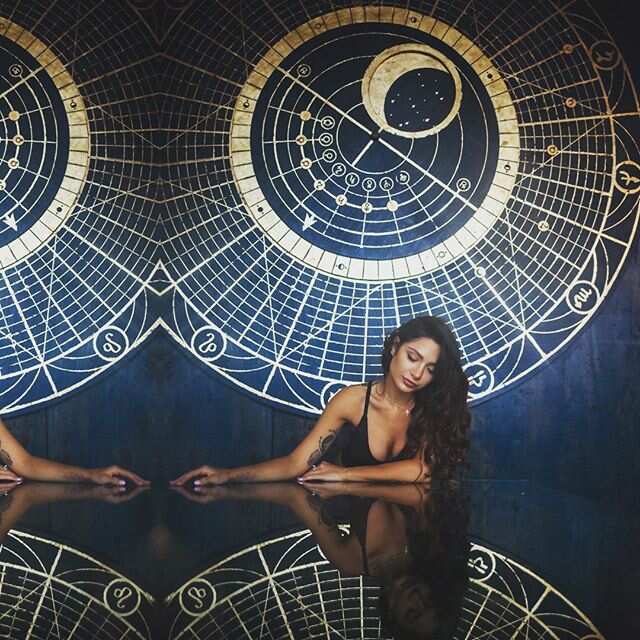 In her humanitarian work, she often volunteers to help the needy. As a volunteer, she has worked with charity organisations such as America Refugee Committee, Save the Children Foundation, My Stuff Bags Foundations, and the Christian Rivera Foundation.
Rumours and controversies
Rumours have been circulating in the media for many years that Krissy began her career as a call girl before graduating to a professional escort girl. She has never addressed this controversial matter on any public forum.
Christina Evangeline net worth
Krissy has had a career in modelling and a stint in acting. These jobs have provided handsome compensation packages. She is yet to disclose the amount of money that she pockets or has previously pocketed in her career. However, sources speculate that she has a net worth of about $910,000. Her spouse Kenan Thompson has an estimated net value of $9 million.
Marriage and family life
Krissy entered into a romantic relationship with a comedian and actor Kenan Thompson. After dating for a while, the Kenan Thompson Christina Evangeline relationship led to marriage. The couple exchanged their solemn marital vows on the 12th of November 2011 in a spectacular wedding event which was held in Atlanta, Georgia. After the vow ceremony, the couple alongside their family and friends attended a fantastic reception at the Georgia Aquarium. During the event that was held in the Arctic Room of the aquarium, Nick Canon was the DJ. Canon entertained people with his selection of music and DJ skills. Christina is now a daughter-in-law of Fletcher Thompson and Elizabeth Ann.
Christina's marriage to Kenan Thompson attracted attention because she is notably younger than her husband. The actor, show host, and comedian was born on the 10th of May 1978. He is 41 years old. The age gap between him and his wife is 11 years. The Emmy Award nominee who is known for films such as Fat Albert, The Good Burger and The Mighty Ducks loves his wife regardless of their age gap. He and Krissy have a loving relationship that is admirable.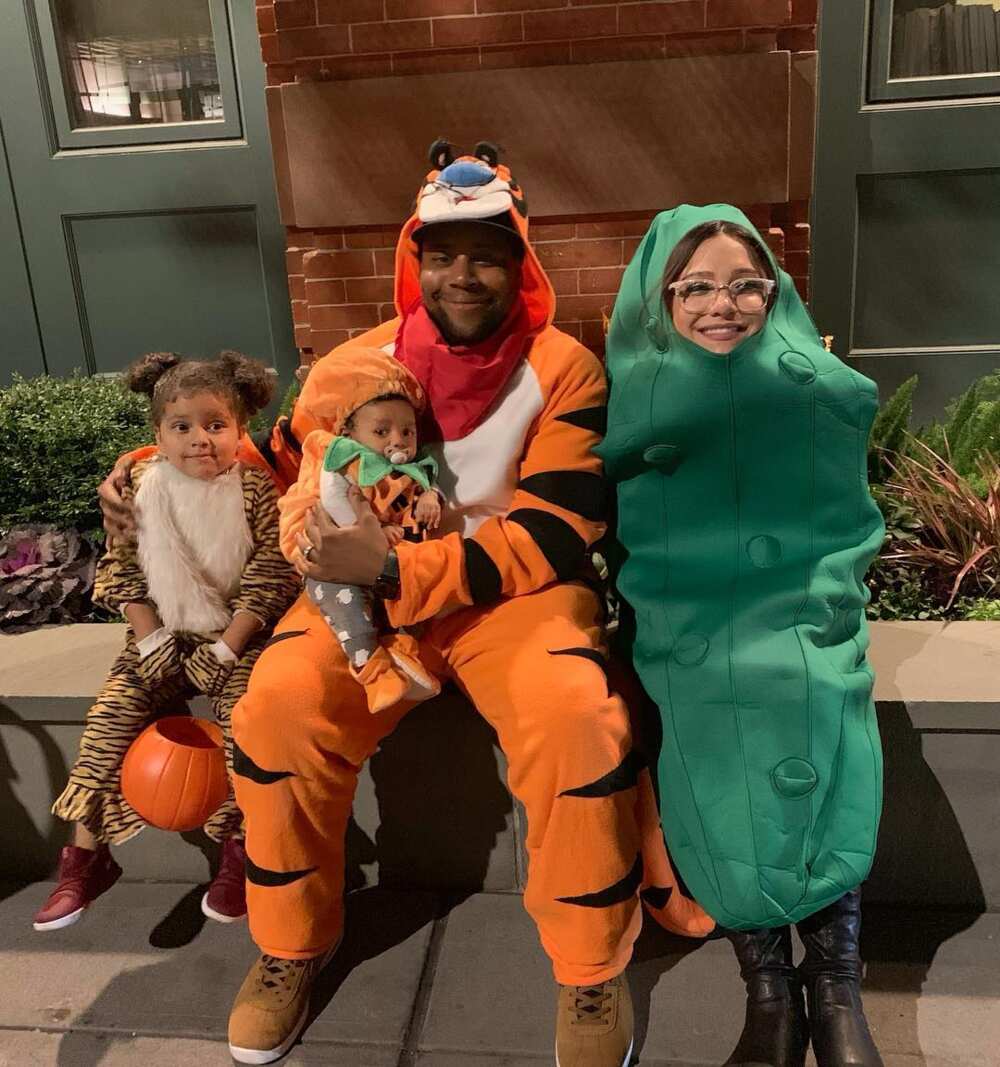 In their marriage, the couple has been blessed with two adorable daughters. The first Kenan and Evangeline baby was born in June 2014. She weighed 6.5 lbs at birth and was named Georgia Marie Thompson by her parents. Today, Georgia is an almost five-year-old girl who is happy and loving. On the 31st of July 2018, Kenan Thompson wife Christina Evangeline gave birth to their second daughter. Her name is Gianna Michelle Thompson, and she weighed 6 pounds and 6 ounces at birth. Kenan and Krissy live in Florida with their two daughters and are keen to raise godly and holistic young women.
Hobbies and interests
Krissy has an interest in interior décor and design. She also enjoys shopping, videography, and photography. While she is now a busy mom of two, she finds time for travelling to various destinations with her family. Her favourite destination is London. Pink is her favourite colour, and she enjoys Chinese food. Johnny Depp and Jennifer Aniston are her favourite Hollywood celebrities, so she often watches their movies.
Presence on social media
Christina Evangeline has many fans all across the world. She is a private person who is keen not to over-share her life on social media. She has about 13.1k followers on her Instagram account. She also runs a Twitter account. On this social media platform, she has over 4.8k followers. She does not seem to have a verified Facebook account.
The Christina Evangeline bio above shows that this young lady has a fulfilling life. The young model is a mother of two beautiful daughters and is the doting wife of the comedian and television show host Kenan Thompson. The Florida-based model is also a humanitarian who has worked as a volunteer in different organisations. What better joy is there than in giving? She challenges many people to share what they have with the needy people in society.
READ ALSO:
Sophia Miacova bio: age, height, name change, boyfriend
Katharine Towne bio: age, height, relationship with Charlie Hunnam
Source: Legit.ng