Nigerian Pastor Fabian Nna Raised a Dead Man? Fact Emerges
A Port-Harcourt-based pastor, Apostle Fabian Nna, has been alleged to have raised a dead man back to life in his church
The video of the alleged resurrection went viral on social media including X (formerly Twitter) and Facebook
It has been found that the alleged resurrection was a stage play performed by the drama group of the church
Rivers state, Port-Harcourt - Details of the alleged resurrection of a dead person Apostle Fabian Nna of the Fire of Liberation Interdenominational Ministries, Port-Harcourt in Rivers state have emerged.
Footage of the alleged resurrection has gone viral on social media including X (formerly Twitter) and Facebook, during the weekend.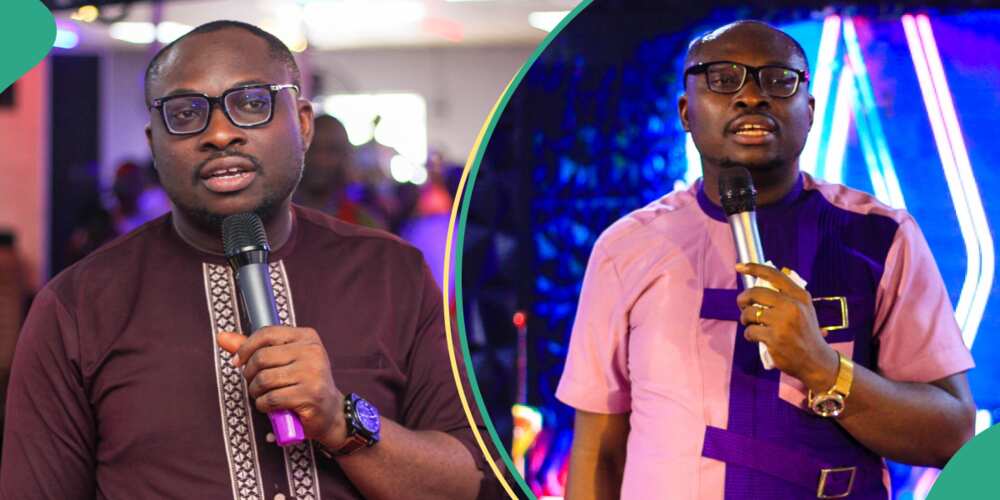 According to FIJ, in the video, a young man dressed in white was aid in a narrow casket and placed in front of the congregation.
Two men and one woman were captured standing like undertakers around the casket while the pastor spoke to the church members.
Also, a young woman on the right side of the stage, acting like the daughter of the supposedly dead man speaks to a mic inconsolably.
"Who is going to buy me shawarma and chicken and chips?" the lady asks while being held firmly by a female church member.
Apostle Fabian Nna did not raise the dead
Verifying the authenticity of the alleged resurrection via the Facebook page of the man of God, showed that it was a stage performance by the church's drama group.
The drama was staged during the church's 3-day ministration tagged Ebenezer 2023 from September 30 to October 2.
Video shows a pastor allegedly resurrecting a dead man
Meanwhile, Legit.ng reported that social media users called out religious leader Alph Lukau for being a fake pastor.
Lukau was filmed resurrecting a dead man in front of his congregation and the video has since been shared on social media.
An X (formerly known as Twitter) parody account Man's Not Barry Roux posted the video on the social media handle and it sparked quite a reaction.
Pastor Lukau denies raising the dead
After getting many internet users all worked up about bringing a dead man back to life, the infamous Pastor Lukau, denied having such powers and said the man was already alive, Legit.ng found.
Lukau claims he was delivering a sermon when he was told that the coffin had arrived at the church. In an interview with Thabiso Thema of PowerFM, he said that the coffin started shaking when it was brought into the church, and that's when he knew the person inside was alive.
Source: Legit.ng