Full List: 6,000 Buildings Risk Demolition As Wike Maps 30 FCT Areas
The Federal Capital Territory Administration (FCTA) has revealed that 30 areas in Abuja might be affected by the demolition of illegal structures
The FCT Minister, Nyesom Wike, had also vowed that illegal structures in green areas of Abuja would be flattened
According to the FCTA, 6,000 buildings had been mapped out in their last survey for demolition, and more might still be affected
FCT, Abuja - At least 6,000 illegal structures in the Federal Capital Territory (FCT) across 30 areas might be demolished by the Federal Government.
During his first press conference, the Minister of the FCT, Nyesom Wike, on Monday, August 21, said there is a need to restore the master plan of Abuja, and there would be no room for any form of distortion.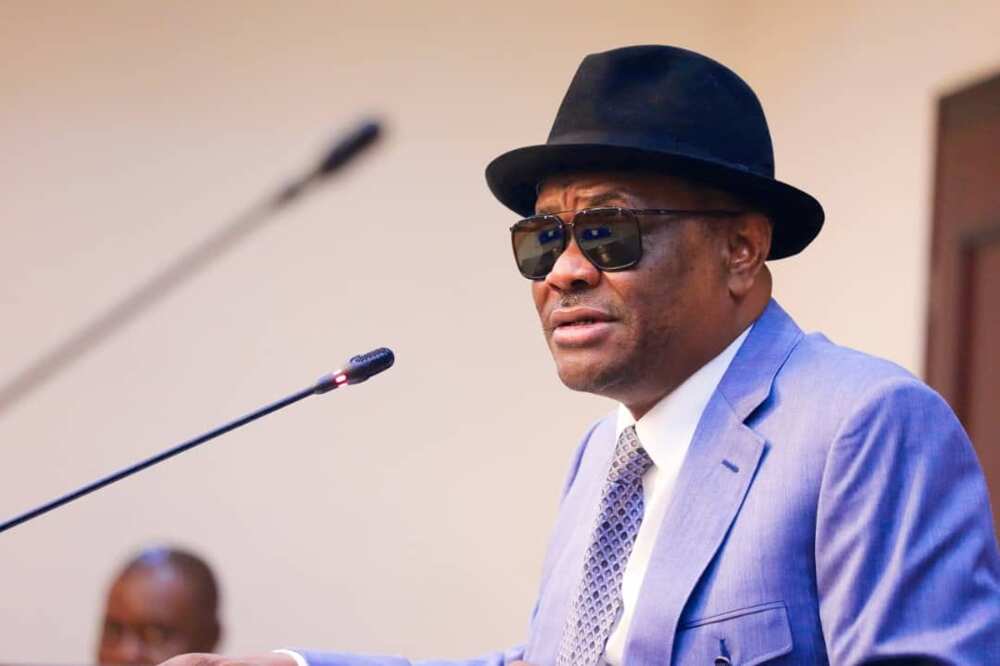 He further reiterated that there would be no sentiments in carrying out his duties as he is ready to step on toes, mainly if these illegal structures belong to a minister or an ambassador.
Wike said:
PAY ATTENTION: Follow us on Instagram - get the most important news directly in your favourite app!
"All those people who are distorting the master plan of Abuja, too bad. If you know you have built where you are not supposed to build, it will go down.
"Be you a minister of anywhere, be you an ambassador, if you know you have developed where you were not supposed to develop, your house must go down.
"Those who have taken over the green areas to build; sorry, our parks must come back, the green areas must come back. If you hate green, you must hate yourself.''
Wike to revoke lands in FCT
He also stated that he would revoke the lands of those the Federal Government had allocated for an extended period without developing it.
Wike said:
"We will take back our land and give to those who want to develop, and you must sign that you must develop at so and so time.''
On the demolition of illegal structures, the director of the FCTA Department of Development Control Director, Muktar Galadima, said:
"We would find time to go back and conduct a new survey. As of February 2022, 6,000 abandoned houses were identified."
As reported by Punch, at least 30 areas in the FCT might be affected by the demolition of illegal structures.
These areas are listed below:
1. Apo Mechanic Village
2. Byanzhin.
3. Dawaki
4. Dei Dei.
5. Durumi.
6. Dutse.
7. Garki.
8. Garki Village.
9. Gishiri.
10. Gwagwalape.
11. Idu.
12. Jabi.
13. Kado Village.
14. Karmo.
15. Karshi.
16. Karu.
17. Katampe.
18. Ketti Village.
19. Kpaduma.
20. Kabusa.
21. Kpana Village.
22. Kubwa.
23. Lokogoma.
24. Lugbe.
25. Mabushi.
26. Mpape.
27. Nyanya.
28. Piya Kasa.
29. Jikwoyi
30. Galadima
FCT Minister Wike sends strong message to herdsmen
Meanwhile, Wike has hit the ground running on his first day as minister of the Federal Capital Territory.
The former governor vowed to end open grazing in Abuja while noting he would consult with herders.
Wike made this known on the resumption of office in Abuja on Monday, August 31, as he vowed to sanitise the FCT.
Source: Legit.ng