Former Presidential Candidate Endorses Governor Abdulrazaq, Asks Kwara People To Vote for Him
Kwara residents have been urged to vote for Governor of the State Mallam AbdulRhaman Abdulrazaq in his reelection bid
The call was made by a chieftain of the ruling All Progressive Congress, (APC) Gbenga Olawepo-Hashim
According to him, the river of the state must not run backward, hence, the need for the reelection of the governor
A former Presidential Candidate and a chieftain of the ruling All Progressive Congress, (APC) Gbenga Olawepo-Hashim has appealed to leaders and stake holders in Kwara State to forgive the Governor of the State Mallam AbdulRhaman Abdulrazaq and re-elect him for a second term in the March 11,2023 gubernatorial election.
In a chat with reporters in Ilorin Olawepo-Hashim explained that though
"I am aware that many leaders are angry with the governor, (I also have my personal reservations), but the truth remains that he has done his best and touched the lives of the ordinary people in the state."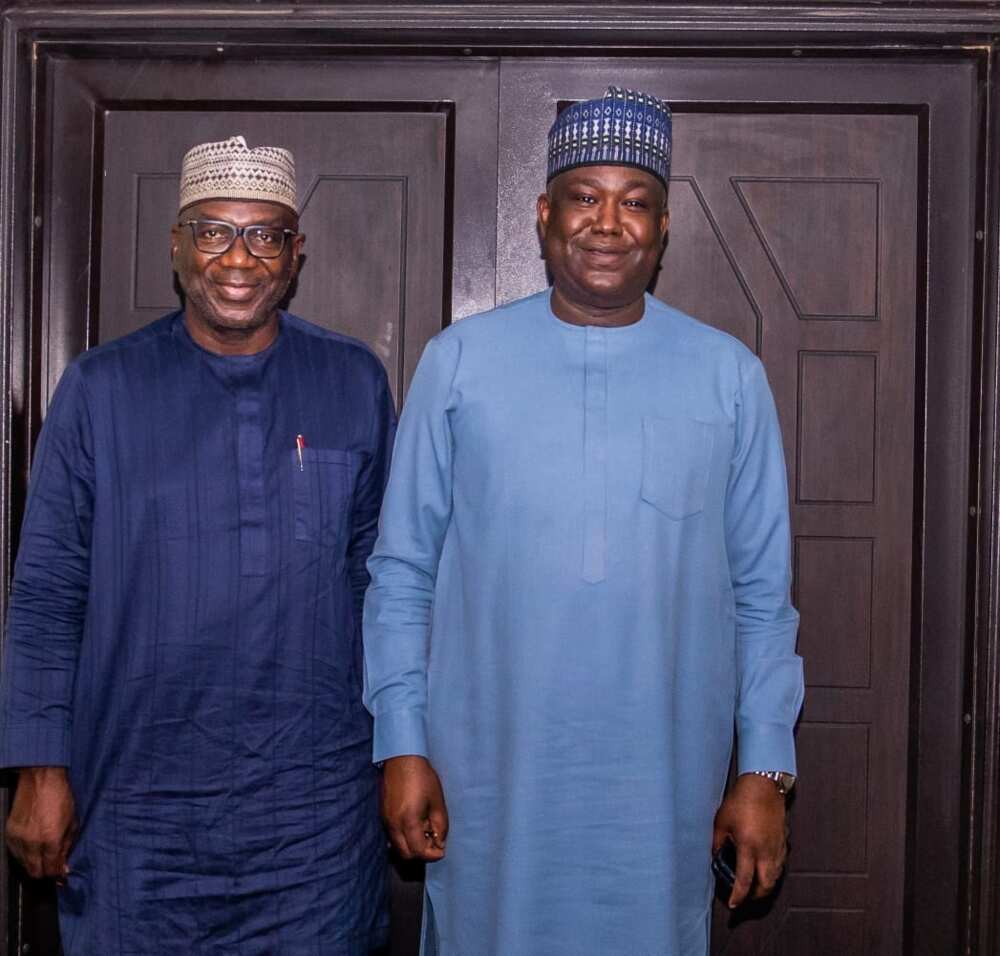 He added that we have to be fair to him despite our personal issues and differences with him.
According to him, "Kwara is free now due to our collective struggle: and we cannot turn the hands of the clock back now
He said:
"Anything else but Rhaman is turning back and forcing a river to flow backwards."
He also urged Traditional Rulers in the State not to intimidate or coerce their subjects to vote for any political party or candidate.
"Forcing anyone to vote for any political party or voters intimidation is a crime under our laws.
"We are a Republican Democracy and no Traditional Ruler should seek to force people against their choices whether such would be voters are indigenes or non-indegenes."
Labour Party denies political alliance with PDP ahead of 2023 governorship election in top state
Meanwhile, the Labour Party in Kwara state has denied any agreement to work with the Peoples Democratic Party (PDP) ahead of the forthcoming governorship and the House of Assembly elections.
The Kwara state chairman of the party, Lanre Ajiboye said Labour Party is not forming an alliance with any political party for the governorship election in the state.
In addition, the chairman of the Social Democratic Party in the state, Abdulazeez Afolabi, said no party has approached them for any form of alliance.
Source: Legit.ng