Summary of the Judgment of the Supreme Court on Naira Redesign Policy
The supreme court has invalidated the naira redesign policy introduced by the Central Bank of Nigeria (CBN).
The court made the declaration while delivering judgment in a suit instituted by three states of the federation
A seven-member panel of the apex court held that the old N200, N500 and N1000 notes remain legal tender until December 31
The Supreme Court has faulted the CBN's Currency redesign policy and has declared the implementation invalid.
It also decided that it has jurisdiction to hear and determine the Naira redesign suit brought against the AGF by some states.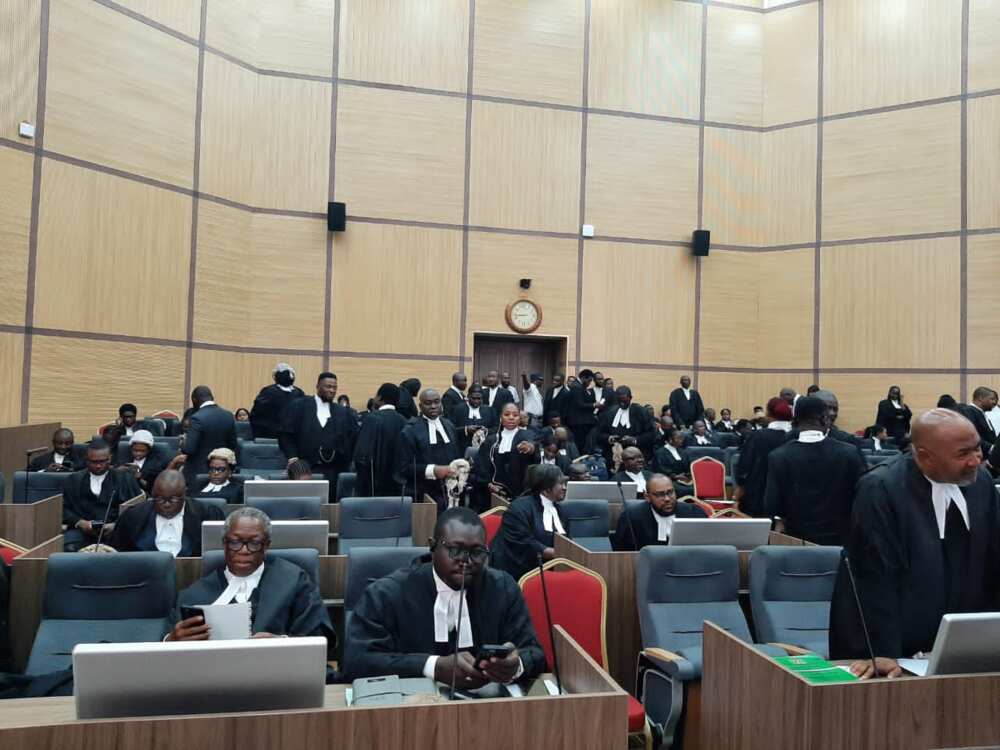 Speaking on the ruling, Inibehe Effiong, one of Nigeria's promising lawyer the defendants ought not to be heard when it has refused to obey the orders of the Honourable Court. The disobedience of the orders of the Court is a sign of the failure of rule of law. This suit has merits.
Effiong has also summarised the reliefs granted by the apex court.
Reliefs granted in favour of the Plaintiffs:
The demonetisation policy is inconsistent with the CBN Act.
A declaration that the President cannot make a unilateral policy without carrying the Plaintiffs along.
In issuing the policy, the president is under an obligation to carry the national council of states along.
The policy has impeded the functions of state governments.
The directive of the president is illegal.
Old version of the naira notes shall continue to be legal tender with the new naira notes until 31st December, 2023.
Supreme Court nullifies ban on use of old N200, N500 and N1000 naira notes
Recall that Legit.ng had earlier reported that the Supreme Court nullified the ban on using the old N200, N500 and N1000 banknotes as legal tenders.
The apex court gave this ruling on Friday, March 3, in a unanimous decision by a seven-member panel of justices. The panel, in its ruling, held that the old banknotes should remain legal tender until December 31.
Similarly, the stipulations of the ruling also noted that the old notes would co-exist with the new redesign currencies already in circulation.
Supreme Court Gives Firm Position on Suit Involving CBN, Buhari's Govt, APC-controlled States
Legit.ng earlier reported that the suit involving the CBN, federal government, and some states in Nigeria over the naira redesign policy would be resolved.
This was the position of the Supreme Court, whose Justice Inyang Okoro-led five-man panel is presiding over the case.
The apex court also said new parties wishing to join the suit would no longer be allowed.
Source: Legit.ng