CBN Sets Date for 12-Man Meeting as Supreme Court Tells Nigerians to Use Old Naira Notes Till December
The CBN has announced the date for its Monetary Policy Committee meeting for March 2023
The two-day meeting will be held in Abuja and presided over by the CBN governor, Godwin Emefiele
The MPC meeting is expected to review the Supreme Court's judgment against the apex bank's naira redesign policy and extension of the validity of old notes
The Central Bank of Nigeria (CBN) has announced that its 12-man Monetary Policy Committee (MPC) meeting will occur on Monday and Tuesday, March 20 and 21, 2023.
This comes amidst the recent ruling by the Supreme Court that declared the old naira notes remain legal tender until Sunday, December 31, 2023.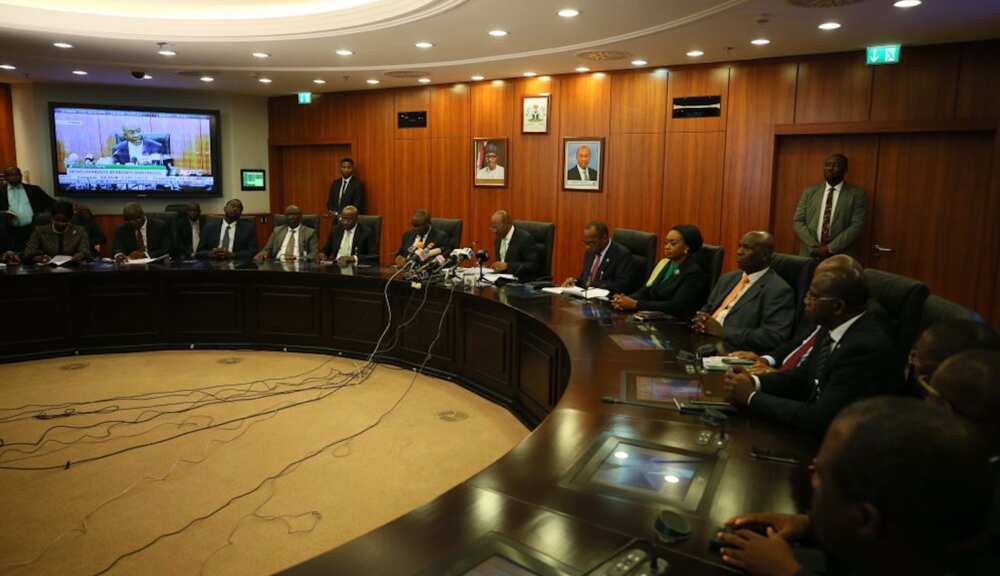 The judgment effectively overruled the CBN and federal government's ban on using old N500 and N1000 notes and the April 10 validity for N200 notes, BBC reports.
CBN Naira redesign policy
The naira redesign policy was introduced in October 2022 by the CBN to reduce counterfeiting and drive cashless means of transacting in the economy.
However, the policy was challenged by state governors at the Supreme Court, citing masses hardship.
Supreme court ruling
Reading out the supreme court ruling, Justice Emmanuel Agim said the correct process for the redesign policy had yet to be followed.
It faulted President Muhammadu Buhari for introducing the policy without the Council of States, the Federal Executive Council, the Civil Society and other relevant stakeholders.
He said:
"The directive given by President is invalid. Such directive is not just handed down after personal conversation with the governor of CBN Central Bank of Nigeria"
Agim, therefore, revealed that the old naira notes would remain valid to relief citizens until December 31, 2023.
CBN's 12-man meeting
The judgment by the apex court, among other things, would form a significant part of the discussion for the CBN monetary policy committee.
The committee consists of the governor of the bank, who shall be the chairman; the four deputy governors; two members of the Board of Directors; three members appointed by the President and two members appointed by the governor.
The committee is also expected to review the current state of the economy and make decisions on critical issues such as interest rates, exchange rates, and inflation.
Analysts and investors alike will closely watch the MPC meeting for any indications of the CBN's next steps.
First Bank's top director, Shobo resigns
Meanwhile, in another report, the First Bank of Nigeria's deputy managing director, Gbenga Shobo, resigned in a similar development.
The guidelines limit executive directors, deputy managing directors, and managing directors to a maximum tenure of 10 years.
The new guidelines are expected to affect many other bank executive and non-executive board members.
Source: Legit.ng