Drama As Call Girls Reveal Name of Presidential Candidate They Will Vote For
Ahead of the 2023 presidential election, call girls popularly known as olosho, have revealed their preferred choice for the forthcoming polls.
Only three out of 18 candidates stand a realistic chance of winning the presidency on February 25.
Former vice-president, Atiku Abubakar of the Peoples Democratic Party (PDP), alongside his running mate, Delta state governor Ifeanyi Okowa will battle it out with Bola Tinubu of the ruling All Progressives Congress (APC) and Peter Obi of the Labour Party.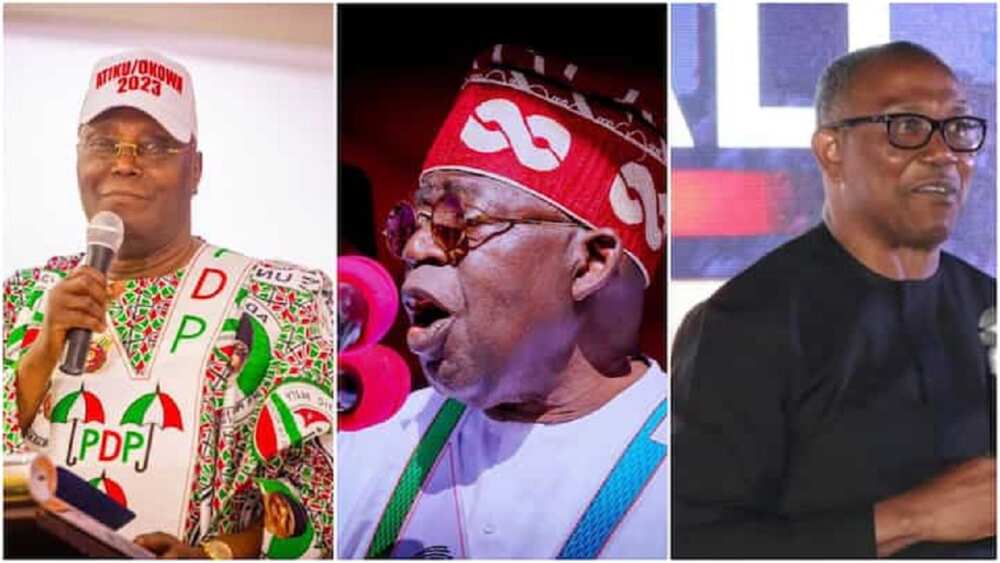 In a chat with Legit.ng, Aisha Aminat, who spoke at Ore in Ondo state, declared that she will be voting for the presidential candidate of the Labour Party, Peter Obi. According to her, the level of suffering during the current administration is too much.
She said:
PAY ATTENTION: Follow us on Instagram - get the most important news directly in your favourite app!
"Why I go vote for APC? Is it to continue this suffering? Look my brother, na Toto I dey take chop. Before, things better but now my customers no even see money pay me. I beg no ask me this kin question again."
Legit.ng reporter also approached another call girl who simply identified herself as Mariam. However, she demanded payment before she would say anything.
"Oga journalist, you go pay me before I say anything ooo. Money na time."
The reporter was able to persuade her to talk after buying her a bottle of Trophy beer.
According to her, Nigeria is so full of criminals. She said politicians destroyed the country while citizens were terrible.
She said:
"Imagine, one of my customers say him do transfer for me for the past 3 days. The money no enter. I know say na lie the brother lie. And na that kind person go dey shout say country no good. When him too no good. Anyway, na Peter Obi I go vote for ooo. Na him fit do am. No be all these old grandpapa like Tinubu and Atiku."
Another call girl who spoke to Legit.ng at the gate of Grand Capital hotel in Akure, Ondo state capital, declared that she would be voting Omoyele Sowore of the Action Alliance Congress (AAC). According to her, Sowore is the only candidate among them who can bring sanity to the country.
She said Obi, Atiku and Tinubu are the same.
CAN makes fresh list of presidential candidate Nigerians should vote for
Meanwhile, the Christian Association of Nigeria (CAN) has given a directive to Nigerians on the appropriate candidates to vote for during the forthcoming elections.
Speaking to a congregation of worshippers at the Family Worship Center, the lead pastor, Sarah Omakwu, said she was sent by CAN to pass a message to Nigerians.
Speaking further, the preacher said CAN expects the people to vote for someone who fears God and must show some level of honesty and truthfulness while exhibiting respect for the rule of law.
Source: Legit.ng