Mr Beast net worth: Where does the YouTuber get his money?
MrBeast is a YouTuber who is popular for his Worst Intros video series. Other popular series on his channel include Best Intros, Worst YouTube Channels Ever etc. His most popular video is a compilation video of the worst intros ever among different YouTubers. The YouTuber is one of the wealthiest stars in the content creation industry. But how does MrBeast have so much money? Here is all you need to know about Mr Beast net worth.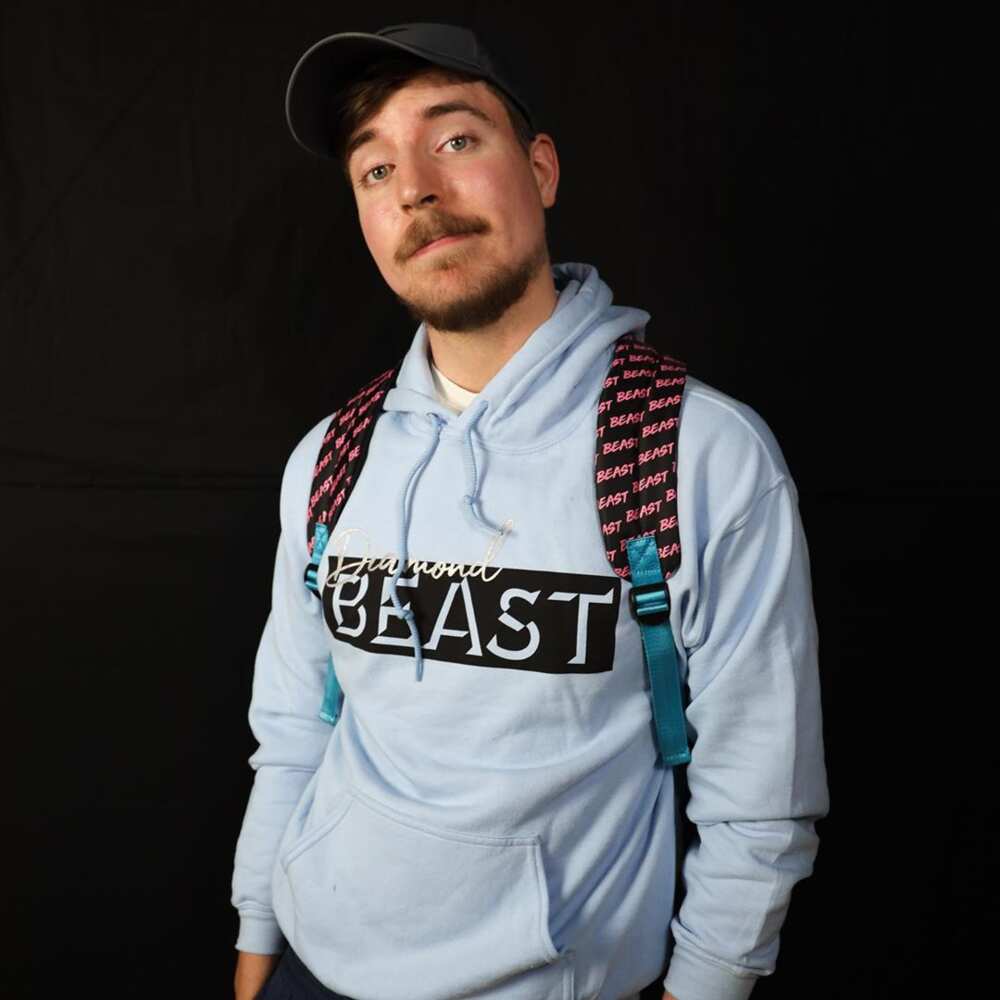 In one week alone in July 2020, MrBeast gained 400,000 new subscribers and had more than 80 million video views. The success made him the 20th most-popular personality on YouTube during that period. His success goes beyond YouTube subscribers alone, as his net worth will prove. Through the content sharing platform, the celebrity has managed to amass a fortune that you and I can only dream of.
How rich is Mr Beast? Here is the answer
What is Mr Beast net worth? How much money does MrBeast have?
How much is MrBeast worth? According to Celebrity Net Worth, MrBeast net worth is $8 million. Most of the YouTuber's wealth comes from his YouTube channel, where he has over 45 million subscribers.
Most of his YouTube videos have over 20M views on average, making him one of the wealthiest YouTube creators in the world.
How much money does MrBeast make on YouTube?
Ever wondered, "How much does MrBeast make on YouTube?" Here is a detailed explanation.
Mr Beast, whose real name is Jimmy Donaldson, once revealed about the source of his income, finally answering the question, "How does MrBeast make money". The YouTuber said,
"If you want the special secret, if you want to know where it all came from — my parents aren't that rich, I'm only 20 years old, every dollar I've ever made came from YouTube, and YouTube just pays better than you think,"
His channel has over 45 million subscribers as of October 2020 and it has accumulated over 7 billion views so far. According to Naibuzz, his channel is able to get an average of 8 million views per day from various sources. This enables him to earn approximately $40,000 per day ($15 million a year) from the ads that run on the videos.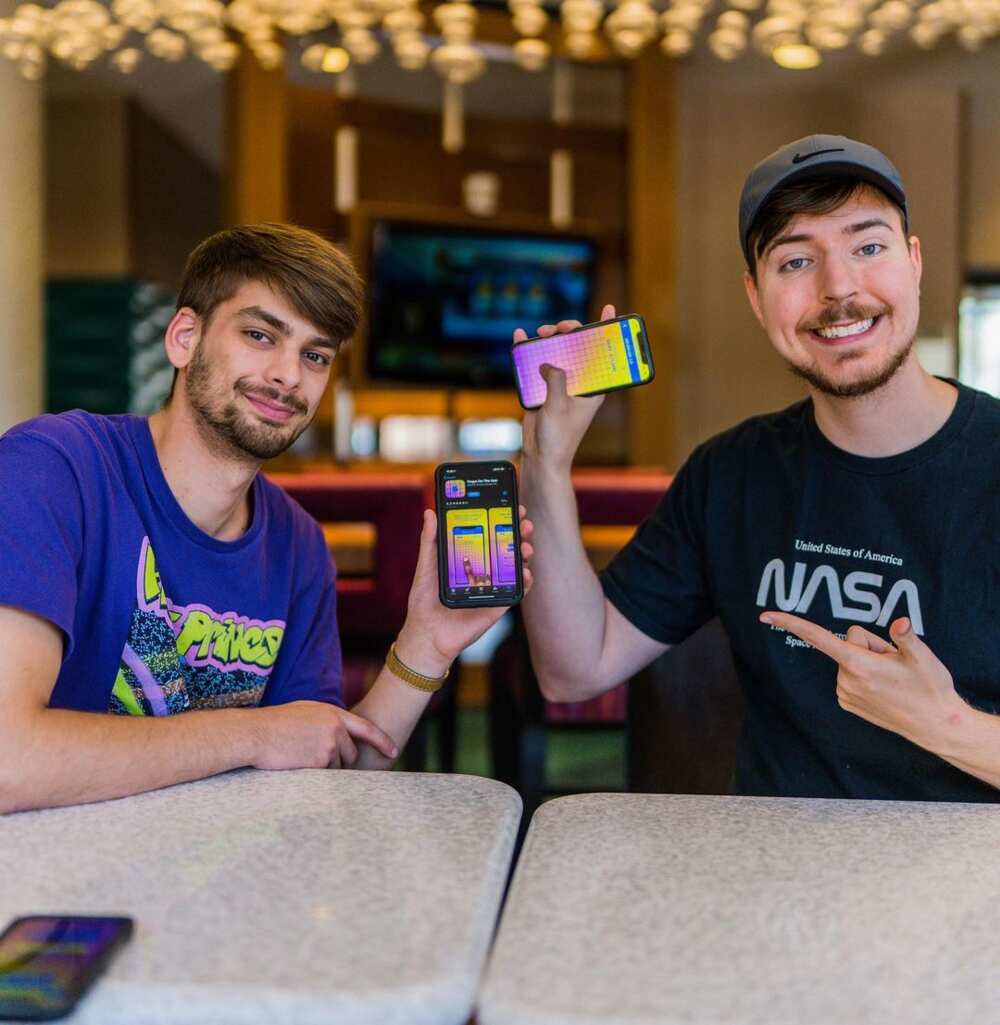 The same site, Naibuzz, reports that YouTubers earn $2 – $7 per 1000 monetized views after YouTube takes its cut, whereby monetized views range from 40% – 80% of the total views. This is influenced by several factors like the device the video was played on, the location of the viewer, ad inventory, how many ads there are on the video, how many people skip ads, the type of ad, ad engagement, type of content, and many more factors.
The cost of an ad view is based on an auction between advertisers based on views, and advertisers have to bid a minimum of $0.01 per view.
MrBeast's source of income: How is MrBeast so rich?
Where does Mr Beast get his money? MrBeast gets a huge chunk of his income from companies sponsoring his videos. These companies end up paying him tens of thousands of dollars.
The YouTuber has promoted products like Quidd, CSGO Lotto, Tik Tok etc. Apart from that, he also sells various merchandise through his website.
The YouTuber also earns money by actually giving it away. Yes, you read that right. Giving away money has earned him the title "YouTube's biggest philanthropist," but every giveaway video actually comes with an equally impressive return on investment.
This is something that Mr Beast himself has acknowledged in previous videos.
His career and rise to fame
MrBeast was born on May 7, 1998 as Jimmy Donaldson. He grew up in eastern North Carolina in the city of Greenville, and graduated from a private high school there in 2016.
MrBeast got his start on YouTube at age 13 with video-game walkthroughs, but it took him years before he started to gain notoriety and find content that viewers wanted to watch.
For the first few years, MrBeast attempted, unsuccessfully, to master the YouTube algorithm by creating content he thought would attract the biggest audience. He later said,
"If it gets the most views, its because people click on it and I want to give them what they want,"
He started to gain a following in 2015 and 2016 thanks to his "worst intros" series of videos, which rounded up and poked fun at YouTubers' introductions. By mid-2016, MrBeast had hit 30,000 subscribers.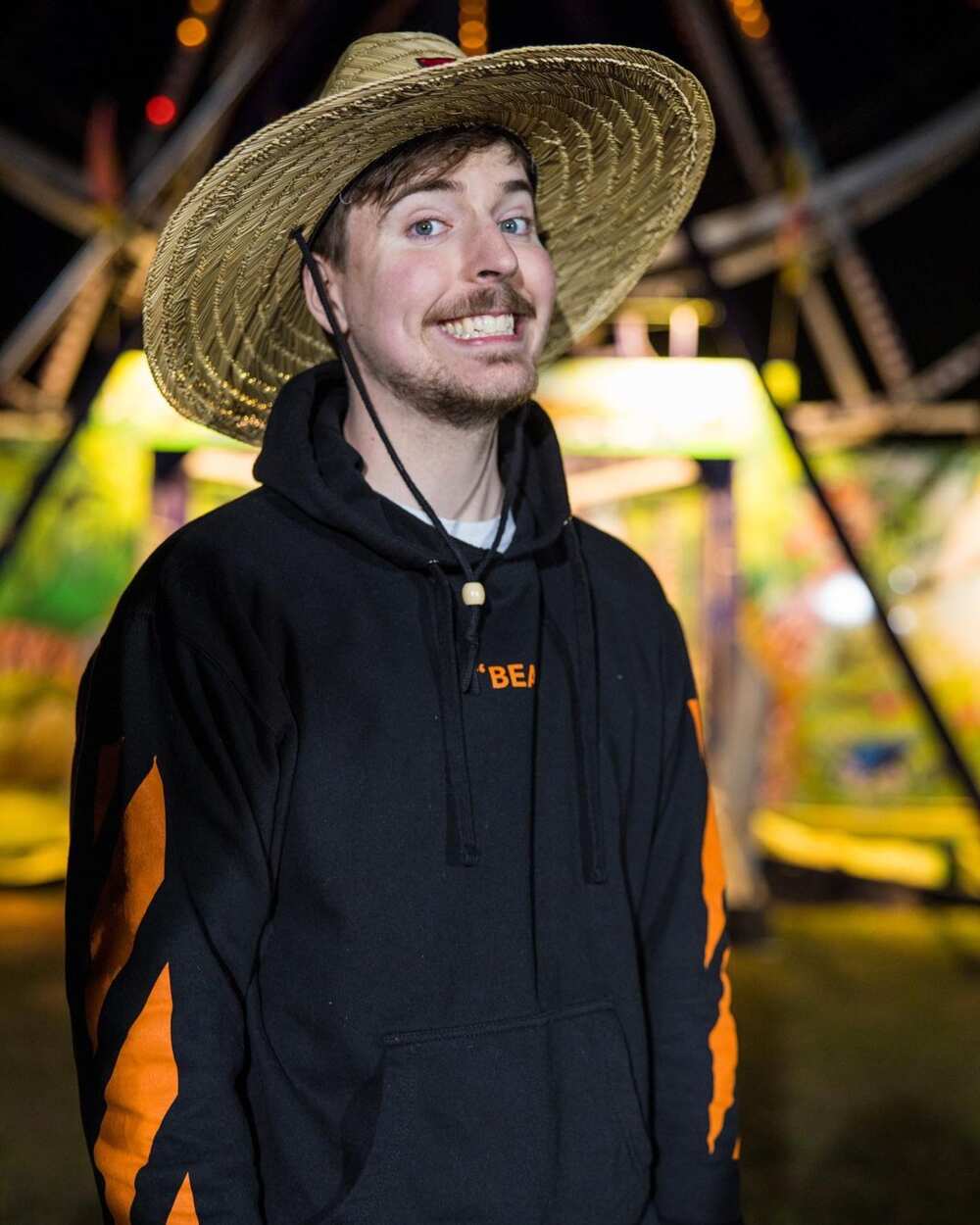 The YouTuber first went viral in January 2017, when he uploaded a video showing himself counting to 100,000, which he later revealed took him 40 hours.
He quickly amassed more views with similar stunts like spinning a fidget spinner for 24 hours and watching Jake Paul's Its Everyday Bro music video for 10 hours straight. By November 2017, MrBeast reached 1 million subscribers.
Charity
MrBeast also does many attention-grabbing donation and charity stunts. He once opened up a car dealership where he gave out cars for free, and he is known to dole out thousands of dollars to small streamers on Twitch and YouTube, as well as to waitresses and Uber drivers in person.
By December 2018, MrBeast had given out $1 million through his outlandish stunts, earning him the title of "YouTube's biggest philanthropist."
His stunt videos have also donated items to homeless shelters, the Veterans Army Wounded Warrior Program, Saint Jude Children's Research Hospital, and a local animal shelter in Los Angeles, California.
In a video that he uploaded on his channel on August 13, 2020, MrBeast announced that he had bought an island. He further claimed that he would give it away as a prize to one of his subscribers.
Mr Beast revealed that he had just bought the real island for $730,000. In the video, he was seen walking through the island, while giving an Island tour to his subscribers. While talking about the island, Mr Beast explained that there is a beach, a jungle, and a cave present on the island. Mr Beast claimed that the island was nearly four football fields long.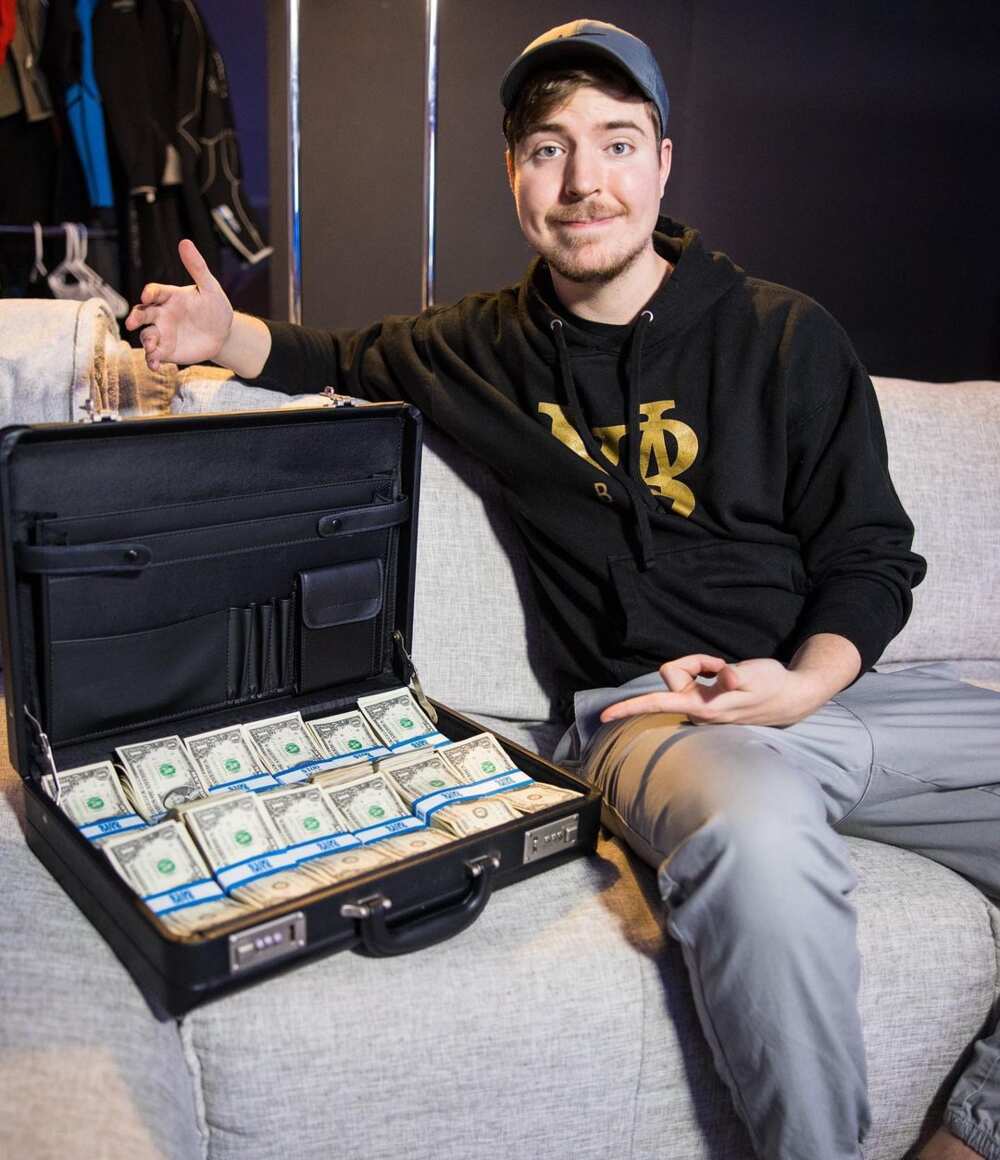 In the video, the YouTuber revealed that the island is called Golding Cay, and it is located in The Bahamas. The Golding Cay Island is located just north of Russell Island. After playing a series of games on the island itself, one lucky fan, whose name is Chandler, won the island.
In October 2019, MrBeast partnered with NASA engineer and YouTuber Mark Rober to create a foundation called #TeamTrees. The goal was to raise $20 million over the next three months to benefit the Arbor Day Foundation. The organization would plant one tree for every dollar raised. Dozens of YouTubers banded together to promote the cause. Within 24 hours of launching, #TeamTrees had raised $4 million. By December, they had raised over $20 million.
This breakdown of Mr Beast net worth proves just how influential the young man is. Yes, he is just in his twenties, and yes, he is wealthier than a majority of people twice or even thrice his age. Mr Beast, do you have any tips for us?
READ ALSO: I am Wildcat bio: Age, real name, face, girlfriend, net worth
Legit.ng recently reported about the life of I am Wildcat, an American YouTuber and video game commentator.
Several video gaming enthusiasts and expert players have built a career through expert commentary videos. I am Wildcat is one of the globally-recognized video gaming enthusiasts who has gained fame through this platform.
Source: Legit.ng