New Naira Notes: CAN Reveals What Should Be Done to Banks Hoarding Cash, Causing Scarcity
The Kaduna state chapter of the Christian Association of Nigeria has weighed in on the scarcity of the new naira notes
While reacting to the wailings of Nigerians, CAN called for the probe of banks that are hoarding the new currency
Meanwhile, the association commended the president for the 10-day extension of the deadline which elapses by Saturday, February 10
The Christian Association of Nigeria (CAN), Kaduna state chapter, has demanded the probe of banks hoarding the new naira notes.
This was as the association hailed President Muhammadu Buhari, for insisting that the 2023 elections must be free and devoid of vote-buying, a report by The Punch noted.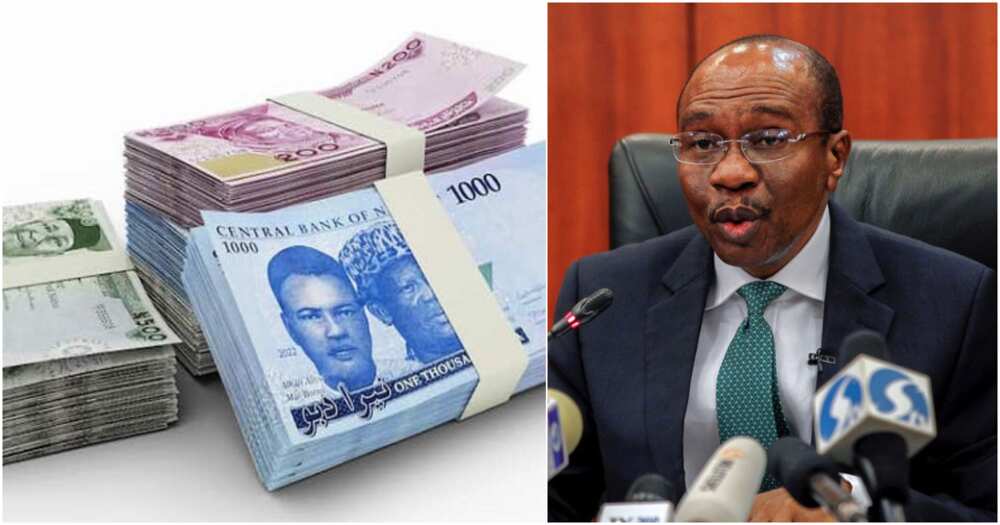 CAN demands probe of banks hoarding new notes
The Christian group, in a statement by it's chairman Reverend John Hayab on Sunday, February 5, also commended Buhari for the 10 days extension given to swap the old naira notes for new notes.
As the scarcity of the new currency persists CAN, however, called on the Central Bank of Nigeria (CBN) to do everything possible within to ensure that the new notes circulate to end the stress being faced by Nigeria's populace in accessing the new notes.
Three powerful northern states drag Buhari, CBN to Supreme Court, give reason
Meanwhile, President Muhammadu Buhari's naira redesign policy has pitched him against his kinsmen as three northern states have dragged him to the supreme court.
The Arewa states, which are Kaduna, Kogi and Zamfara states, expressed their worries about the effects of the Central Bank of Nigeria's naira redesign policy while asking the apex court for a restraining order on the full implementation of the policy.
The states, in an ex-parte motion filed through their lawyer, AbdulHakeem Uthman Mustapha (SAN), asked the court for an interim injunction to stop the Buhari-led federal government either by itself, acting through CBN, commercial banks or its agents from carrying out the plan.
Scarcity of naira: Shehu Sani reveals how bankers should dress to avoid wrath of angry customers
Senator Shehu Sani, politician and human rights activist, has sent a strong message to bankers in Nigeria.
As scarcity of the new naira notes persists, the former Kaduna lawmaker educates bankers on how to dress without incurring the wrath of angry customers.
In a statement shared on his Twitter page and sighted by Legit.ng on Monday, February 6th, 2023, Sani said,
"If you are a Banker, don't wear neck tie at this time when your customers are angry."
Source: Legit.ng