List of Top 10 Famous Markets in Nigeria and What They Are Known For
Nigeria is one of the largest countries in Africa. As a result of this, needs big markets to cater for the needs of her teeming population.
In this report, Legit.ng brings you the top 10 famous markets in the country and what they are known for.
1. Onitsha market (Anambra)
Onitsha Market is one of the largest markets in Nigeria based on geographical size and volume of goods. It is based in the city of Onitsha, Onitsha north local government area, of Anambra state.
Goods mainly old there are: Clothing and Textile, Fashion Items, Computers and Computer Accessories, Phones and Phone Accessories.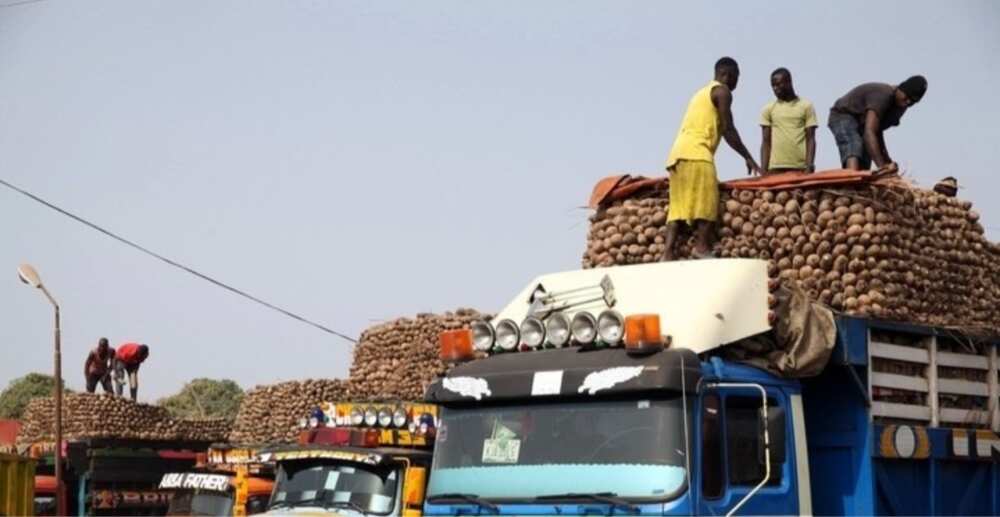 2. Computer village (Ikeja, Lagos)
Computer village, located at Ikeja, Lagos state is the largest ICT accessory market in Nigeria and probably Africa. Phone, computer gadgets and accessories are repaired or sold.
3. Balogun Market (Marina, Lagos)
Located in Lagos Island. Balogun market is Nigeria's home of fabrics. It sprawls across many streets on the island.
4. Ladipo market (Mushin, Lagos)
This market is located in Mushin local government area of Lagos state. Specifically, it is situated at Ladipo Street, Papa Ajao, Mushin, Lagos.
It is the largest Auto Spare Parts Market in Nigeria.
The is a home for both tokunbo (used) and new auto extra parts in Nigeria.
5. Ariaria market (Aba, Abia)
Also known as the Ariaria International Market. The market is located in Aba, Abia state.
The market is one of the largest markets in West Africa.
It is the home of Africa's wears and leather works.
6. Bodija market (Ibadan, Oyo)
Bodija Market is a popular open-air market located in Bodija, Ibadan North, Oyo state. The market is mainly a food market.
Traders and customers from all over Nigeria visit the market year to do business yearly. The market was established in October 1987.
7. Oil Mill market (Port Harcourt, Rivers)
The oil mill market is located in port-harcourt city. The market is busy and robust. One of the largest markets in Nigeria.
The goods sold there are straight from the farm. The fresh and relatively affordable goods consequently attract many customers to the market.
8. Zaki biam yam market (Benue)
The market is believed to be the largest yam market in West Africa. According to reports, buyers from other African countries patronize the market due to the ridiculous prices at which you can purchase yams in bulk.
The market is located in Ukum local government area of Benue state.
9. Kasuwar kwari (Kano)
This is one of the largest markets in northern Nigeria. The market is located in Kano state. It is a textile market it consist many kind of material such as shadda lamong others.
Majority people in the market are Hausa Fulani, Indian and Chinese.
10. Alaba International Market (Lagos)
Alaba international market is an electronics market located in Ojo, Lagos state, Nigeria. The market is believed to be the largest electronics market in Nigeria. A
The market is known for sales of electronic products, repair of home appliances. It also has wide range of business activities.
List of approved bank electronic charges as CBN limits cash withdrawals
Meanwhile, on Tuesday, December 6, 2022, the Central Bank of Nigeria (CBN) announced fresh cash withdrawal limits on individuals and organisations.
The policy will become effective on January 9, 2023, Punch reports.
The memo showed individuals will be limited to N100,000 per week in withdrawals (through over-the-counter, point-of-sale, or automated teller machines), while businesses will be limited to N500,000 per week.
Source: Legit.ng