Muhammadu Buhari vs Olusegun Obasanjo: Nigeria's Economic Performance Under Their Presidency
The media space in recent days has been agog with commentaries of president Buhari and former president Olusegun Obasanjo
The comments started after Obasanjo publicly endorsement of Labour party candidate Peter Obi for the presidency
Legit.ng has decided to compare the economic numbers under the two administrations as Buhari prepares to leave office
On Tuesday, January 3, 2023, President Muhammdu Buhari signed his last budget as head of state into law.
The N21.83 trillion budget will be Buhari's eighth, becoming the only President since Olusegun Obasanjo to usher Nigeria into a new fiscal year for eighth consecutive year.
As a result, it is reasonable to compare both governments and how the economy performed under their watch using Gross Domestic Product (GDP) as a measurement.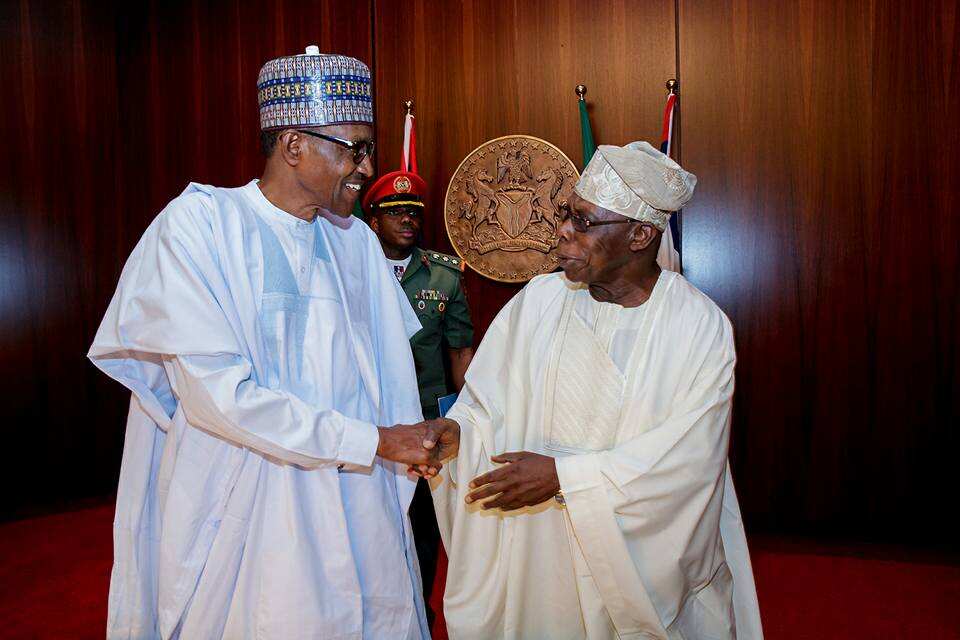 Olusegun Obasanjo, 1999-2007
Olusegun Obasanjo Nigeria's first democratically elected president made his mark during his time as the head of the biggest economy in Africa.
His first year wasn't as smooth which was understandable, given the country's transition from a long military rule to a civilian one.
But the economy numbers picked up from 2000 and rose to their highest since 1999 to date of 15.33 percent in 2022.
In his final year as president (2007), GDP growth was 6.59%.
At the time Obasanjo's presidency ended he averaged a GDP growth rate of 6.95% during his 8 years in office data from Statisense shows.
Here is a breakdown of GDP figures recorded under Obasanjo
1999- 0.58%
2000- 5.01%
2001- 5.92%
2002- 15.3%
2003- 7.35%
2004- 9.25%
2005- 6..44%
2006- 6.06%
President Buhari (2015-2022)
President Buhari's government has had some successes, particularly in infrastructure, but when economic growth is considered, which is the best measure to determine the general well-being of citizens, it is much behind that of any previous administration since 1999.
During the seven and half year presidency of Buhari Nigeria recorded some of its worst economic challenges.
Twice the economy fell into recession a record neither Obasanjo, Umaru Yar Adua nor Goodluck Jonathan holds.
The highest economic growth under Buhari is in 2021.
Here is a breakdown of Nigeria's GDP growth under Buhari
2015- 2.79%
2016- -1.58%(negative)
2017- 0.8%
2018- 1.92%
2019- 2.27%
2020- -192%(negative)
2021- 3.4%
2022(Q3)- 2.25%
List of 63 other countries Nigeria imports fuel from
Meanwhile, in another report, the Nigerian National Petroleum Company Limited has spent over N1.2 trillion importing petrol in three months.
The petrol was imported from different countries around the world which include the Niger republic.
In the last few days, many Nigerians have been grappling with petrol scarcity as queues have surfaced in filling stations across the country.
Source: Legit.ng