Police Service Commissioner Calls for Arrest, Prosecution of Aisha Buhari for Beating Up Student
Najatu Mohammed has requested for the prosecution of the first lady for taking the law into her own hands.
Mohammed, a commissioner in the Police Service Commission (PSC), made this call following the alleged arrest of a critic of the first lady
Going further, she insisted that the first lady's action must be condemned by all Nigerians wherever they are
In a move that will surprise many Nigerians, Najatu Mohammed, a commissioner in the Police Service Commission (PSC), had requested for the prosecution of the first lady for taking the law into her own hands.
She disclosed this in an interview with Daily Nigerian.
According to her, the first lady's she alleged action must be condemned by all Nigerians as she called on security operatives to arrest and prosecute the first lady.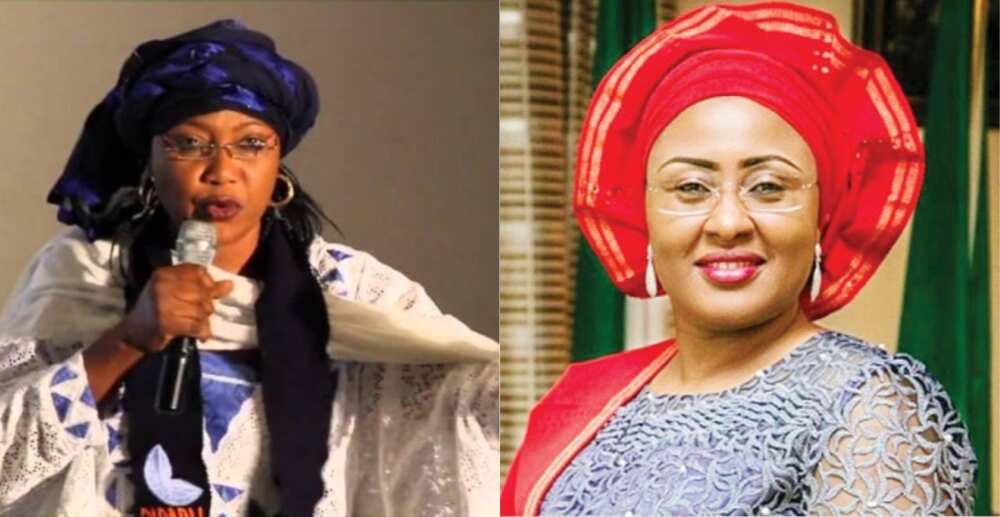 She said:
"She doesn't have the right to do that. In fact, she should be prosecuted for doing just that. She has taken the law into her hands. She has taken the place and the responsibilities of the commander-in-chief.
"I think Nigerians should rise up and say no to this. We will no longer accept this tyranny. Buhari left a vacuum in leadership that is why all manner of people grabbed it.
"The same woman who said Mamman Daura had taken over her husband's government has now become a tyrant. It is apparent she didn't make that statement for God and the country but her selfish interest. This is not the first time she is doing this. She did it to her former ADC a couple of years ago… That boy was kept in prison for months. It took our intervention for him to be released. This is really a terrible thing to have happened."
Aminu Adamu: Case adjourned till January
Earlier, Legit.ng reported Adamu urged the court to grant him bail. His lawyer, Kingsley Agu, filed a bail application dated Friday, November 25, seeking an order admitting his client to bail pending the determination of the suit.
However, the judge, Yusuf Halilu, of the Federal Capital Territory High Court at Maitama, where Adamu was arraigned, adjourned the case until Monday, January 30, 2023, for the hearing of the defendant's bail request.
The student was also remanded at Suleja prison in Niger state following his not-guilty plea.
Source: Legit.ng