Going to US, Europe? FG Sends Important Message to Nigerians
The Nigerian Government has advised citizens travelling to the United States and Europe to be vigilant
The advisory was said to have been prompted by attacks on Nigerians in London and the stealing of their belongings, including passports
As a result Lai Mohammed warned Nigerian travellers to the countries that they stand the risk of being robbed
The Nigerian government has on Monday, November 28, sends an important message to Nigerians planning on travelling abroad.
This was disclosed by the minister of Information, Alhaji Lai Mohammed at a news conference, Vanguard Newspaper reports.
He said the advisory was prompted by attack on Nigerians in London and the stealing of their belongings, including passports, Sahara Reporters added.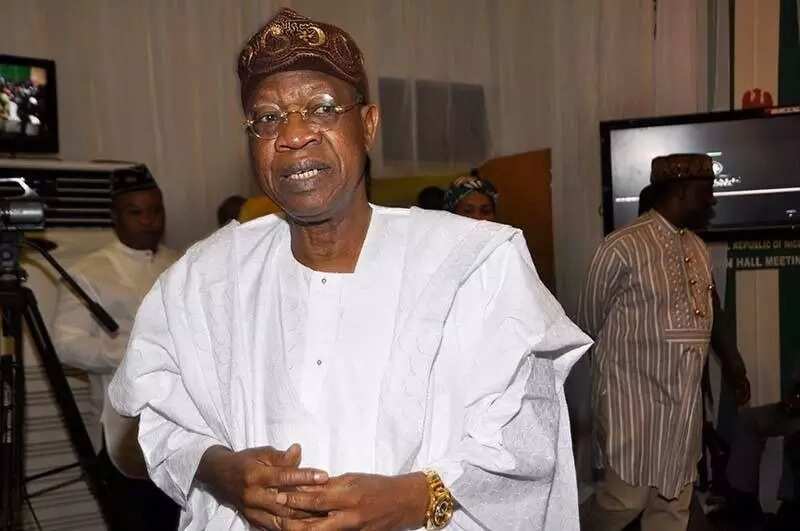 He said:
"The most recent victims of this are travelers to the UK, most of whom were dispossessed of their belongings at high brow shops, particularly in the high street of Oxford.
"We have therefore decided to advise Nigerians travelling to Europe and the United States to take extra precaution to avoid being dispossessed of their belongings.
"This is not your typical travel advisory. Issuing such is the prerogative of our embassies/high commissions as well as the Ministry of Foreign Affairs. It is merely a piece of advice to Nigerians who may be visiting the affected parts of the world."
Goodbye to Dubai as FG says production of gold jewellery commences in 2023
Meanwhile, the ministry of Mines and Steel Development, says the Kano Gold Souk and other regional projects being executed by the ministry will become operational by 2023.
Mr Olamilekan Adegbite, the minister, said the souk would make the country to become a world destination for gold.
He said the government had trained people who will make pieces of jewellery, adding that they would be residents in that gold souk.
Nigerian banks announce new working days, closing time
Meanwhile, Nigerian banks have announced changes to their operating hours in order to assist Nigerians holding soon-to-expire Naira currencies
The banks have already announced that they have delivered notifications of their working hours via their social media channels and customers' emails
Details of the contents of their emails and changes were captured by Legit.ng.
Source: Legit.ng