Why Some People Are Jealous of Bola Tinubu, Dele Alake Reveals
Those criticising Bola Tinubu's godfatherism in Lagos are envious of his good deeds according to Dele Alake
Alake is the director of strategic communication in the All Progressives Congress (APC) presidential campaign council
According to Alake, there is nothing wrong with the concept of godfatherism if it is used to promote the public good
In what many people will see as controversial, Dele Alake says those criticising Bola Tinubu's godfatherism in Lagos are envious of his good deeds.
Alake who is the director of strategic communication in the All Progressives Congress (APC) presidential campaign council, says there is nothing wrong with the concept if used to promote the public good, The Cable reports.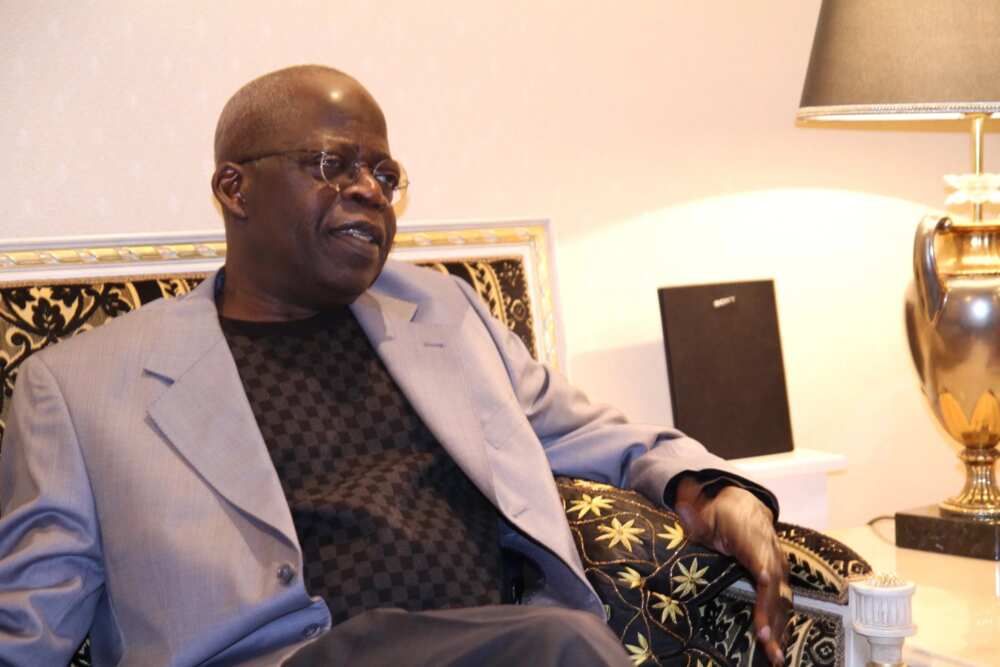 According to him, those who criticise the former Lagos state governor for being a godfather lack the mental and financial capability to attain the hegemonic status.
He said:
"The notion of godfatherism has been given a negative connotation in the political lexicon of Nigeria and by those who are unnecessary envious of others, not because they do not wish to be godfathers if they could work for it if they could have the mental and financial wherewithal to become a godfather.
"There is nothing absolutely wrong with godfatherism if that godfatherism is public-spirited.
"Awolowo, our revered sage, was a godfather because he produced many other leaders, and Ahmadu Bello was a godfather because he produced many leaders.
"Nnamdi Azikwe was a godfather because he also sired leaders politically, so therefore why should Tinubu's own be given a negative connotation simply because people who are indolent, lazy, suffuse with inertia and lethargy, cannot work assiduously and cannot attain political height through which they could also develop other leaders and become positive godfathers.
"So, there is nothing essentially, inherently wrong with having a godfather as long as it is public-spirited."
Senator Remi Tinubu denies calling female politician a thug
Senator Oluremi Tinubu has denied calling anyone at the southwest zonal public hearing of the constitution review a thug.
The lawmaker who represents Lagos Central senatorial district in the Nigerian Senate made the clarification while featuring on TVC 's breakfast show, 'Your View' on Friday, May 28.
Remi who is the wife of APC national leader, Asiwaju Bola Tinubu was recently involved in an altercation with some Nigerians.
Muslim-Muslim ticket: Orji Kalu reveals how Christians would be protected
In a related development, a former governor of Abia state and the present Senate chief whip, Orji Uzor-Kalu has assured that Christians across Nigeria would be adequately protected in spite of the Muslim-Muslim ticket.
Uzo-Kalu believes that the controversy being raised over the same faith ticket is not necessary.
The lawmaker urged Christians in Nigeria not to feel threatened over such a political combination. Recalling that Remi, the wife of Tinubu, is a pastor of the RCCG, Uzor-Kalu said contrary to wide perceptions, women are usually the head of the house.
Source: Legit.ng