Great Victory at Last as Military Arrests Owo Church Attackers, Names Top Mastermind
Some terrorists who attacked St. Francis Catholic Church in Owo, Ondo state have been arrested by the Nigerian military
This was confirmed in Abuja on Tuesday, August 8, by the Chief of Defence Staff (CDS) General Lucky Irabor
CDS Iraboh, during a meeting with media executives in Abuja, named one of the masterminds of the attack as Idris Abdulmalik Omeiza
FCT, Abuja - Terrorists launched a deadly attack on the St. Francis Catholic Church in Owo, Ondo, and killing scores have been arrested.
The Defence Headquarters in a meeting with journalists in Abuja on Tuesday, August 8, confirmed the arrest, The Nation reports.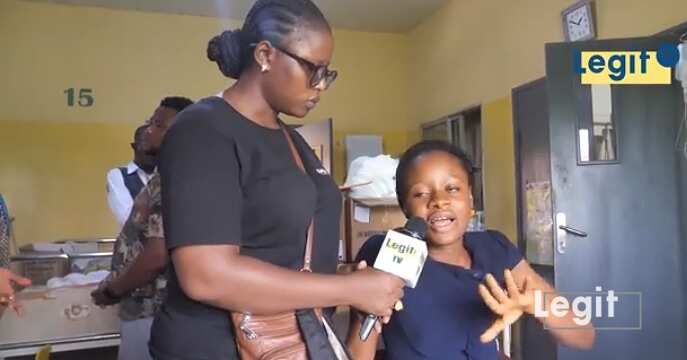 Chief of Defence Staff (CDS) General Lucky Irabor, making the revelation, said the arrest was the result of an effective collaboration of the Nigerian military and other sister security agencies.
One of the masterminds named
During the parley with media executives, CDS Iraboh disclosed that one of the masterminds of the attack is Idris Abdulmalik Omeiza.
"Omeiza is one of the masterminds of the 5th June attack of the Catholic Church in Owo as well as the attack on a police station in Adavi Local Government Area of Kogi State that led to the killing of a policeman as well as weapons carted away."
The CDS added that Omeiza was arrested on Monday, August 1, at Eka Okehi Kogi state during an operation by the military with other branches of security.
Describing Omeiza as "one of the high profile ISWAP terrorists that escaped from Kuje" Irabor added:
"Idris Ojo wasn't done with his previous activities but was planning other deadly attacks along with his cronies before his arrest."
A report by Punch quoted him as saying:
"Within the last time we met, we have recorded remarkable achievement. Let me bring it to your notice that within the same period, there have been ignoble actions of men of the underworld that have impinged on our collective well-being, namely the unfortunate train attack, the attack on Kuje correctional center as well as what has been reported in the past the attack on the presidential convoy.
"Also, the Owo incident which was intended to bring man and women of the armed forces to present them in a form and shape that make it to look as if the nation is on a siege. We have arrested those behind the dastardly act in Owo.
"It was my intention to present them to the public, but because of the investigation still going on, I had to change my mind. I will like to say that in due course, the world will see them and others who are behind other daring attacks in the country."
40 Owo Catholic Church attack victims Set for mass burial
Meanwhile, the Ondo state government had denied reports that victims of the Owo terrorist attack will be given mass burial.
Bamidele Ademola-Olateju, a commissioner in the state gave the denial in a post on his Facebook page.
Owo attack: Ondo town ignores Islam, Christianity, asks herbalists to lay curses on herdsmen, bandits, others
In a related development, traditionalists in Ondo town had laid curses on bandits, terrorist herdsmen who might want to come to the ancient city to cause havoc.
Source: Legit.ng