Buhari's Govt Reveals Exact Date 5G Network Will Begin In Nigeria
The Nigerian Communications Commission (NCC) has given the date for the commencement of the 5G network in Nigeria
Speaking at a conference in Lagos on Thursday, June 23, the vice-chairman of the NCC, Professor Umar Garba Danbatta, said the date is Wednesday, August 24
Danbatta noted that the timeline was given after the commission took into consideration some challenges like inflation, foreign exchange, and others
Lagos - The federal government through the Nigerian Communications Commission (NCC) has given telecom operators Wednesday, August 24, as the rollout date for the 5G network.
According to the NCC's vice chairman/CEO, Professor Umar Garba Danbatta, the deployment will open a new vista of opportunities for economic development.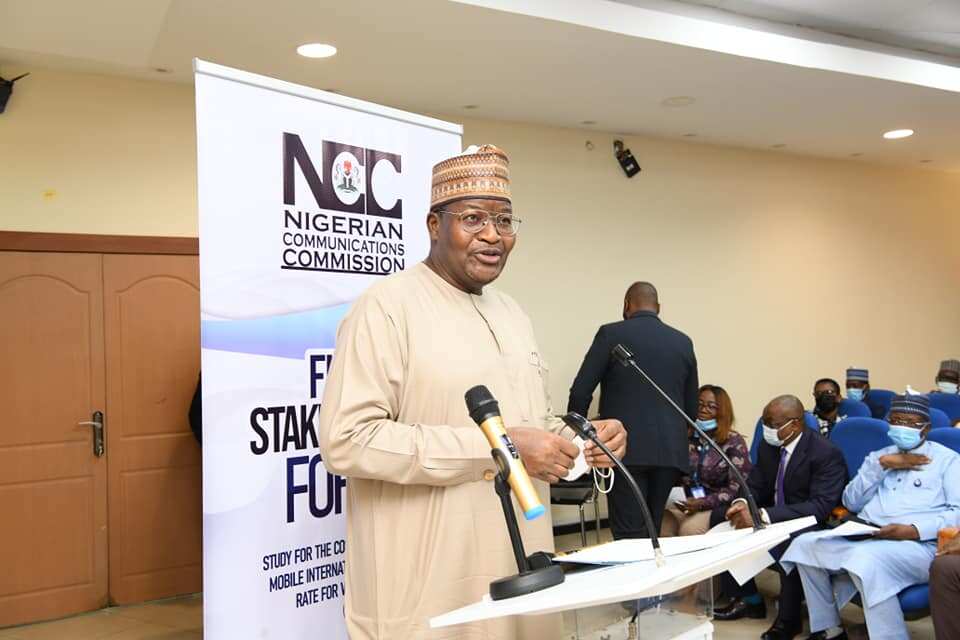 The timeline was given based on consideration of challenges like inflation and foreign exchange rates, quality and adequate power supply as the world moves to go green, devices affordability, and others.
In a statement released by Danbatta, the commission noted that "licensees are expected to commence the rollout of 5G services effective from August 24, 2022."
The statement, made available to Legit.ng, added:
"The successful completion of the processes leading to the issuance of the final letters is confirmation that the rollout of 5G Technology services in Nigeria is on course, and we are now confident that the year 2022 timeline will be met."
Does 5G network really have health hazard? NCC makes clarifications, states major benefits for Nigerians
Meanwhile, despite that the world has witnessed the deployment of five different generations of mobile technology since the 1980s,the 5G network was the most controversial among them.
The controversy was said to have been propounded by some conspiracy theorists who latched on the global COVID-19 pandemic to find a nexus between the virus and the 5G shortly after the commencement of its deployment.
According to them, 5G radiation weakens the immune system, thus making the body vulnerable to COVID-19, adding that the deployment of the technology would make people more susceptible to cancer.
5G network has nothing to do with cancer, other life-threatening diseases
Legit.ng reported that the Nigerian Communications Commission (NCC) on Thursday, March 3, put the record straight in Lagos during a panel session at the ongoing 2022 AfricaNXT technology conference.
Source: Legit.ng