Sigh Of Relief At Last As Terrorists Release Kidnapped Abuja-Kaduna Train Passengers
Terrorists who attacked an Abuja-Kaduna train in March have finally released another batch of their victims
It was gathered by media sources that the abductors agreed to free about 11 kidnapped persons on Saturday, June 11
The news of the victims' release was given by Sheikh Ahmad Gumi's media consultant, Malam Tukur, who is the publisher of Desert Herald
There is joy in about 11 families whose loved ones were passengers of the Abuja-Kaduna train that was attacked by terrorists in March as they have been released from captivity by their captors.
This good news was made public by the media consultant of Sheikh Ahmad Gumi, Malam Tukur Mamu, Vanguard reports.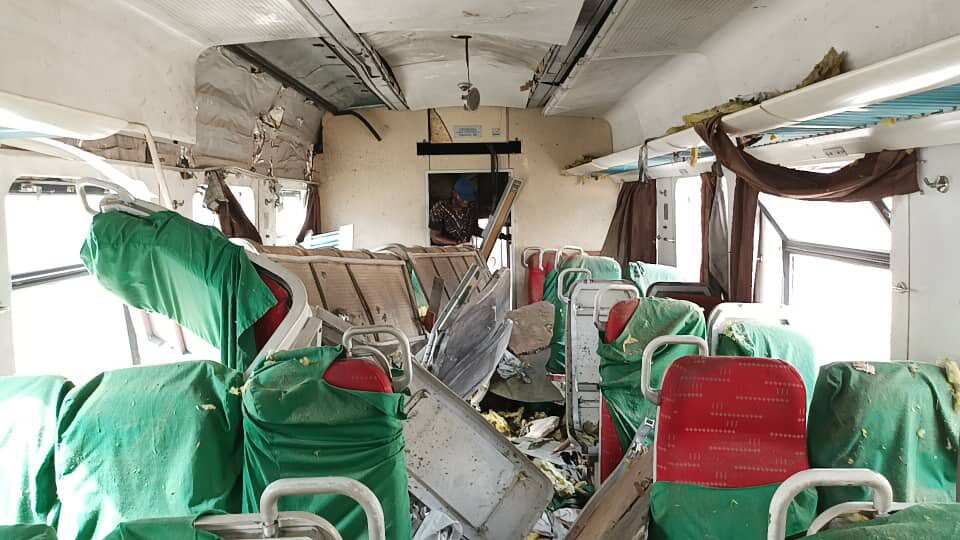 The newspaper claimed that the feat came about after serious efforts on the part of the federal government.
Mamu also stated that upon their release, President Muhammadu Buhari has ordered that they be flown to Abuja for immediate medical treatment after which they will be reunited with their families.
The cleric's media aide added that some Nigerian Army Generals were very instrumental in the release of the captives.
Mamu who happens to be the publisher of Desert Herald was quoted by Daily Trust to have said:
"It was expected initially that all the abducted women will be released in the first batch while negotiations for the release of the remaining victims will continue but the abductors had cut down the number of women they initially agreed to release because the Nigerian Government had demanded that they include those with life-threatening injuries among the released."
Only negotiation will secure release of Abuja-Kaduna train abductees, released pregnant victim
Meanwhile, Thamina Mahmood who was one of the dozens of people kidnapped by Boko Haram fighters who attacked the Abuja-Kaduna railway about two months ago had opened up on the sad event.
The woman who appeared in black Muslim attire, putting on a face mask, stated that the terrorists released her because of her condition.
In an interview with journalists, she disclosed that only negotiation would secure the safe release of other victims in the kidnapper's den.
Source: Legit.ng