Twitter: Cubana Chief Priest Allegedly Boasts To Buy Platform From Elon Musk
There are speculations that socialite and celebrity barman, Cubana Chief Priest, has boasted that he is preparing a bid to buy Twitter from Elon Musk.
Cubana was said to have disclosed in a tweet he will be buying the platform with the help of some Igbo billionaires.
He mentioned some of the wealthy southeasterners as Obi Cubaba and E-Money.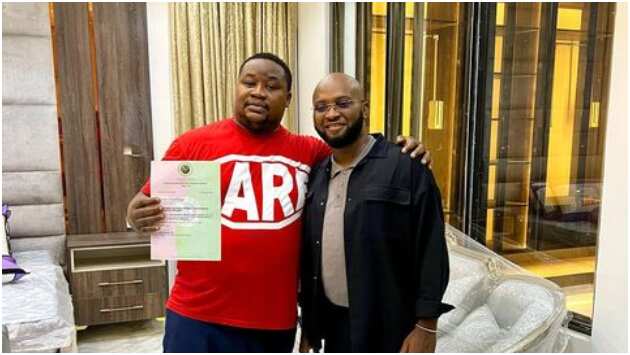 The tweet which is yet to be verified said:
"We are making progress on submitting our offer to acquire Twitter from Elon Musk, with $70B. Billionaires from the East comprising myself, Obi and E-Money and the rest, we are coming."
Elon Musk buys Twitter at breathtaking price, tough questions spring up
Meanwhile, Musk had taken over Twitter having bought the social media platform at the cost of $44 billion.
Musk used one of the biggest leveraged buyout deals in history to make the platform private.
For the South African billionaire, the major aim is to make the platform even better by promoting free speech which, according to him, is the bedrock of a functioning democracy.
Former US President Donald Trump vows not to rejoin Twitter after friend Elon Musk buys platform
Former American president Donald Trump had vowed not to rejoin Twitter after his close friend Elon Musk purchased the giant communications platform in a whopping $44 billion deal.
Trump had been banned by from the social media platform using its platform after the civil unrest following his loss to Joe Biden in the presidential.
The January 6, 2021, riot was over inflammatory messages aimed at Trump's supporters, some of whom broke into the US Capitol building that day.
The former president instead insisted on using his social media venture, Truth Social, in not more than seven days.
Trump was quoted to have said:
"I am not going on Twitter, I am going to stay on TRUTH." Adding: "I hope Elon buys Twitter because he'll make improvements to it and he is a good man, but I am going to be staying on Truth."
The former president's spokesperson confirmed his intentions to utilise his social media platform Truth.
Source: Legit.ng