Trouble For Kidnappers As Kogi Hunters Invade Forest, Make Arrests
Hunters in Kogi state have taken the bull by the horn to thwart the activities of kidnappers operating in the state
The hunters invaded a forest where some kidnappers use as their hideout and arrested some of suspects
The arrest of the suspected kidnappers followed a gunfire between the criminal and some of the hunters led by a local government chairman in the state
Some hunters in Kogi state have successfully arrested three suspected kidnappers operating in the state.
Daily Trust reports that the suspects were arrested in their hideout near Ossra-Irekpeni communities along Okene-Lokoja-Abuja highway.
Speaking on the operation that led to the arrest of the suspected kidnappers, one of the hunters said that there was a fierce exchange of gunfire in the process.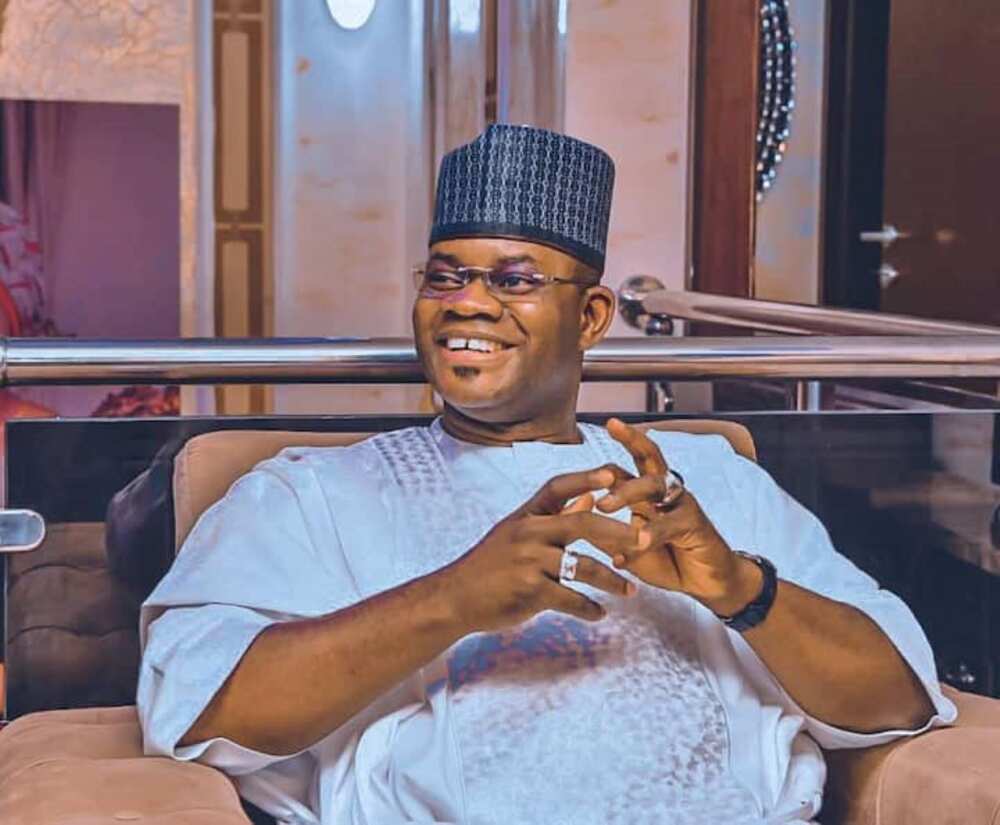 The hunter said his team members worked with the chairman of Adavi Local Government Area of Kogi, Joseph Samuel Omuya after they received a tip-off late Wednesday, December 8.
He said the suspected kidnappers had opened fire on his team while they were combing the forest area.
This, he said compelled them to return fire and engage the suspected terrorists inside the forest.
The hunter said:
"We immediately engaged them in shootout and three of the kidnappers were arrested."
Also, confirming the incident, the chairman of the local government area said he led the cooperation that resulted to the successful arrest of the suspected kindappers.
Operation led by the local government chairman
The chairman said the suspect have continued to terrorize residents and travellers along the Okene-Lokoja-Abuja highway.
He also noted that the arrested suspected kidnappers have been handed over to the security oepratives in the state for further investigation and trial.
The chairman said:
"One of the kidnappers have confessed about their mode of operation, the nature of sophisticated weapons they use, and listed the names of other gang members."
He also commended his team members including the hunters who were part of the operation while calling on residents to continue to work with relevant organisations to keep the state safe.
In October 2021, Premium Times had reported that some hunters under the Hunters' Group of Nigeria raided a kidnappers den in Kogi/Koot local government area of the state.
The group arrested some kidnappers said to have been operating in the state and terrorising residents.
Also, the members of the HGN rescued three Fulanis who were held captive by the kidnappers beside Erotyi mountain in the area.
Gumi provides succour to herdsmen in a Kogi forest
Meanwhile, Legit.ng previously reported that controversial Islamic scholar, Sheikh Gumi, has led a medical team into a forest in Kogi state.
The medical team, Legit.ng gathered would help render some kind of tremendous assistance to Fulani settlements across the country.
The settlement is located in Ayangban grazing reserve in Yagba local government area of Kogi state.
Sheikh Gumi advises Nigerians on how to treat bandits
Also, in a recent move to protect some of the bandits, Gumi had urged every Nigerian to treat criminals with some level of dignity.
The ever-controversial Islamic scholar condemned the dehumanisation and terrorising of bandits operating in the northwest region of the country.
He said that Nigerians can live in peace with the criminals with a few tips he made available.
Source: Legit.ng