2021 World Anti-Corruption Day: PAACA Unveils 'Na My Community Be This' Campaign
The International Anti-Corruption Day is observed globally on December 9 to raise awareness about corruption and the ways to combat this global ill.
The International Anti-Corruption Day highlights the fact that corruption is one of the biggest obstacles in achieving sustainable development goals
In Nigeria, the Peering Advocacy and Advancement Centre in Africa is leading the fight in tackling the issue of corruption
FCT, Abuja - As the world marks the International Anti-Corruption Day, the Peering Advocacy and Advancement Centre in Africa (PAACA) has congratulated all patriotic Nigerians who within their spaces are upholding the tenets of integrity, shunning corruption and inducing accountability.
In a statement to mark the 2021 International Anti-Corruption Day with the theme: 'Your right, your role: Say no to corruption,' Comrade Ezenwa Nwagwu, Executive Director of PAACA, noted that the fight to achieve a corrupt-free Nigeria is a herculean task that demands all hands on deck to attain success.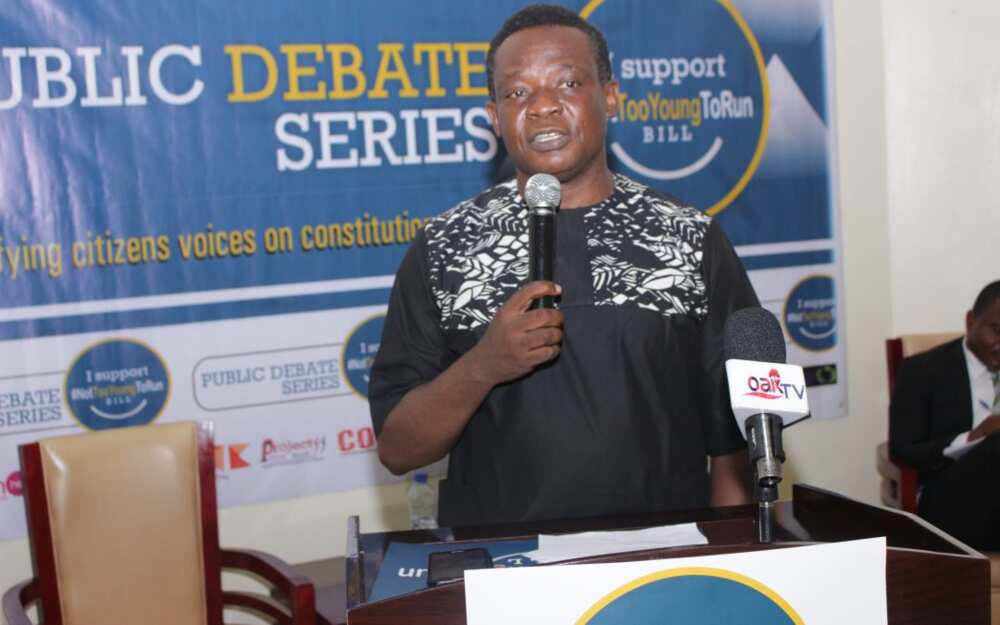 He said despite the many challenges and disappointments arising from failed institutions, policies and promises, Nigerians committed to the fight against corruption must continue to push forward against the scourge as a people, and make the right demands for improved governance, to sustain the sovereignty of the country.
He said:
PAY ATTENTION: Install our latest app for Android, read best news on Nigeria's #1 news app
"On this day, PAACA is calling on community members, women, traditional and religious leaders, labour and trade Union members to demand for their rights, play their role, and say no to corruption by taking a stand against the spate of abandoned projects in their communities and states.
"These projects, most of which full payments have been made, are often abandoned due to weak oversight by community members, while funds get diverted, leaving communities to suffer the consequences arising from the lack of such projects.
"It has become important to create sustainable platforms that will expand and promote grassroots engagement and oversight, specifically, of budget implementation and capital project execution in various communities.
"This will surely curb the proliferation of abandoned projects in states, reduce waste and diversion of public funds.
"On this auspicious day, PAACA hereby unveils an accountability campaign called #NaMyCommunitybeThis.
"This campaign provides the platform for community members to actively track abandoned projects in their locality by reporting such projects, advocating for their completion and monitoring the process using the hashtag #SnapAndSend.
"Using this hashtag members of the public will expose abandoned capital projects reflected in state and national budgets and instigate public pressure to push for their completion. All received videos and pictures will be documented on the campaign website www.abandonprojects.ng.
"This campaign aims to motivate community members to engage governance and demand for improved infrastructural development in their states.
"The campaign will work closely with community members in 36 states, including the FCT, document abandoned projects in all communities, and monitor budget performance to ensure that capital projects reflected in yearly federal and state budgets are rightly executed."
He noted that corruption has remained the major obstacle to sustainable development, employment and accessing quality standards of living in Nigeria.
He added that eradicating corruption in Nigeria should not be a choice, but a responsibility for all patriotic Nigerians.
PACCA co-opting labour unions into anti-corruption campaign
Recall that the organised labour in Borno last year, inaugurated a Labour Union Anticorruption Working Group in Maiduguri, the state capital.
The initiative was taken after leaders of the labour unions attended a one-day town hall meeting organised by PAACA, in conjunction with Action Aid, held in the state capital.
The event was geared towards co-opting the unions into the campaign against corruption and maximise their influence in the society as change agents in the anti-graft war.
PACCA co-opting traditional and religious leaders into campaign against graft
PAACA had earlier in 2020, trained traditional and religious leaders at a two-day workshop in the Federal Capital Territory, Abuja.
The event was organised specifically for the Network of Religious and Traditional Leaders against Corruption (NRETLAC) on the use of the Freedom of Information Act to promote institutional transparency and accountability.
Nwagwu stated that the workshop targeted traditional leaders because they are influential in communities and therefore, can easily identify corrupt practices.
Source: Legit.ng