Minister Suggests Name-Shaming Perpetrators of Sexual And Gender-Based Violence
Perpetrators of sexual and gender-based violence may soon be facing the full wrath of the law in Nigeria
This comes as the minister of women affairs and social development has called for stiffer punishments against those who commit acts of SGBV
Pauline Tallen also commended the Kaduna state government for amending the Violence Against Persons Prohibition Act (VAPPA) to include medical castration for the criminals
As activities for the commemoration of the 16 days of activism against gender-based violence, 2021 continues, Nigeria's minister for women affairs and social development, Pauline Tallen, has suggested the naming and shaming of perpetrators of sexual and gender-based violence.
Tallen said her suggestion became necessary with the incessant violent activities carried out against women, boys and children by some 'criminals'.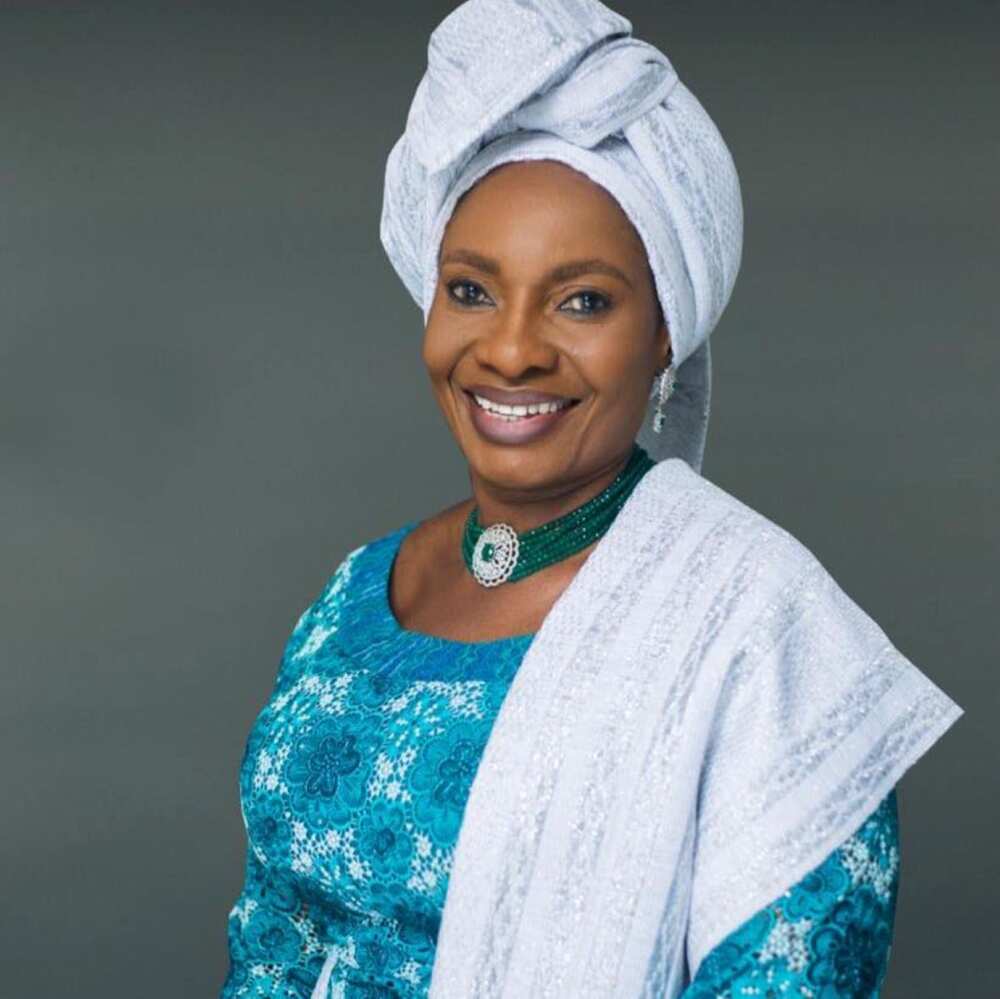 Speaking at a press briefing organised by the United Nations Population Fund (UNFPA) in line with the annual event, Tallen said stiff penalties should be meted to perpetrators of abuse to effectively curb the menace in the country.
The press briefing was attended by Legit.ng reporter in Abuja on Sunday, November 28.
Do you have a groundbreaking story you would like us to publish? Please reach us through info@corp.legit.ng!
Tallen also said that stiffer punishment against the persons who commit these crimes would help deliver justice to the doorsteps of survivors.
She said:
"Enough of this violence, we must work to end it now. We are demanding justice for victims of GBV, abuses and cultural practices that are detrimental to the health of girls."
"Incest is the worst crime against any child, for that, we are advocating stringent punishment. I'm advocating that any perpetrator caught should be castrated."
UNFPA provides Nigeria with technical support to fight SGBV
Also speaking, Natalia Kanem, the executive director of UNFPA and the under-secretary of the United Nations, expressed her regrets over challenges faced by nations with families members who ought to protect the girls and women being the perpetrators of these acts of violence.
Kanem disclosed that one out of every three Nigerian girls or women will experience GBV except the Nigerian government intensifies efforts to protect women and girls.
She said:
"GBV is a tragic circumstance and a crime that sadly will affect one in three Nigerian women and girls through her lifetime."
She also appealed to Nigerian men to give assurances that they would play key roles in disrupting any dangerous situation that will affect a woman or girl across the country.
Kanem said:
"I appeal to fathers to ensure that their daughters know their rights and their dignity is upheld and I appeal to women to join hands in solidarity and from the cradle to teach our children that everyone is equal that girls are to be respected and loved as the precious human beings that they are."
While stressing that women and girls are critical to the development of any nation, Kanem assured that the UNFPA will assist Nigeria to achieve zero GBV and provide survivors with the psychosocial support needed to pull through.
Importance of census to Nigeria's development process
On her part, the chief, population and development branch of the UNFPA, Rachel Snow, said that Nigeria's upcoming census is expected to be transparent in delivering quality, inclusive and transparent data needed to guide the nation through a sustainable development path.
Snow pledged that the UNFPA's support in providing Nigeria with technical support to ensure the census is of the highest international standard.
She said:
"The last census was in 2006, as Nigeria prepares for the census, UNFPA stands ready to provide technical support its of the highest international standard. The census will provide Nigeria with the data that it needs to fulfil its development plans."
"Census will enable Nigeria to know where it stands. This country has endured displacements, a large number of rural-urban migration; these are information that the census can provide to ensure effective planning."
"We look forward to this work, we brought in one of our top technical people one of whom would be resident now in Nigeria for a year or two."
Nigerian minister support medical castration for perpetrators of SGBV in Nigeria
Meanwhile, Legit.ng previously reported that Tallen had publicly thrown her weight behind the law by the Kaduna state government to medically castrate perpetrators of SGBV.
Tallen said it would be important in the fight against SGBV if other state governments could emulate Kaduna state on the amendment of the VAPP Act.
The minister made the declaration at the 7th meeting of the sexual assault referral centres network which took place in Abuja.
British Council, FG announce new strategies to end SGBV
Also, the British Council in collaboration with the ministry of justice and NAPTIP are working to ensure the protection of survivors of SGBV.
The British Council said it has also lined up a series of activities to commemorate the 16 Days of Activism Against Gender-Based Violence 2021.
Some of the activities include Counselling and Legal Clinics, SGBV mock court trials, Public Presentation of the Violence Against Persons Prohibition Act in Nigeria (VAPPA) Annual Report among many others.
Source: Legit.ng