Confusion over rescue of kidnapped UNIABUJA lecturers, children
Lecturers and kidnapped children from the University of Abuja have reportedly been rescued by security forces
They were reportedly found at Abuja-Lokoja expressway, through the help of the police and local vigilante
According to witnesses, the criminals gained entry into the staff quarters through the unfenced part of the quarters and and unleashed terror on the residents
In what will continue to amaze Nigerians, there is confusion over the rescue of six people kidnapped by bandits in University of Abuja staff quarters.
A staff of the University chad reported that the victims were found at Abaji, along Abuja-Lokoja expressway, through the help of the police and local vigilante. They are currently at Abaji police station.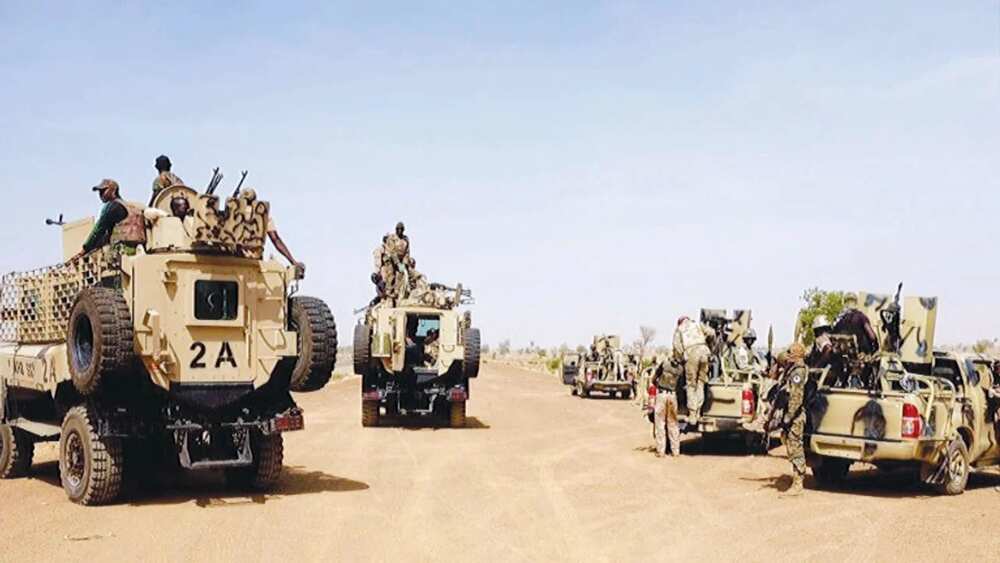 A senior staff of the university informed Daily Sun that there were indications that security agents involved in the rescue mission have tracked the victims to somewhere in Abaji as at Tuesday evening.
Victims and witnesses told journalists that the bandits took advantage of the porousity of the school community.
Mrs. Offiong Ubom, who witnessed the incident, told journalists that the experience sent serious trauma down the spine of the family members and the entire school community.
Meanwhile, AIT news reports that the police public relations officer of the federal capital territory, Josephine Adeh has refuted reports that they have been rescued successfully.
Adeh, who was reacting to reports by a section of the media quoting a Uniabuja staff confirming that the victims were found at Abaji, along Abuja-Lokoja expressway, asks journalists to desist from peddling fake news.
Also, when contacted, the university of Abuja spokesman, Habib Yakoob, said he cannot ascertain the veracity of the claims by the anonymous staff.
An early morning abduction of staff of the institution
Meanwhile, Legit.ng previously reported that some gunmen invaded the senior staff quarters of UNIABUJA and abducted two professors, their children and two others.
One of the professors, Joseph Obansa, a visiting professor of economics at Veritas University was abducted alongside his son.
The gunmen were said to have stormed the institution at about 1 am on Tuesday, November 2, morning.
Also, the full list of those abducted by the gunmen from the senior staff quarters of the institution has been released.
Those abducted are; Professor Obansa, Professor Obansa's son, Professor Oboscolo, Professor Oboscolo's son and his daughter and Dr Tobins.
Source: Legit.ng