32-Year-Old Herdsman Sentenced to Life Imprisonment in Southwest State, Here's What He Did
The state high court in Ekiti state has sentenced Muhammadu Abubakar, a 32-year-old herdsman, to life imprisonment
Abubakar was found guilty of attempting to murder one Chief Samuel Amaa and others at Aba Cotonou, Omu Ekiti
One of the witnesses who testified against the convict said he made the murder attempt after being challenged for grazing on a cassava farm
Ado-Ekiti, Ekiti state - Muhammadu Abubakar, a 32-year-old herdsman, has been to life imprisonment for attempted murder in Ekiti state.
The Punch reported that the Ekiti state high court sitting in Ado Ekiti on Tuesday, October 27, delivered the verdict.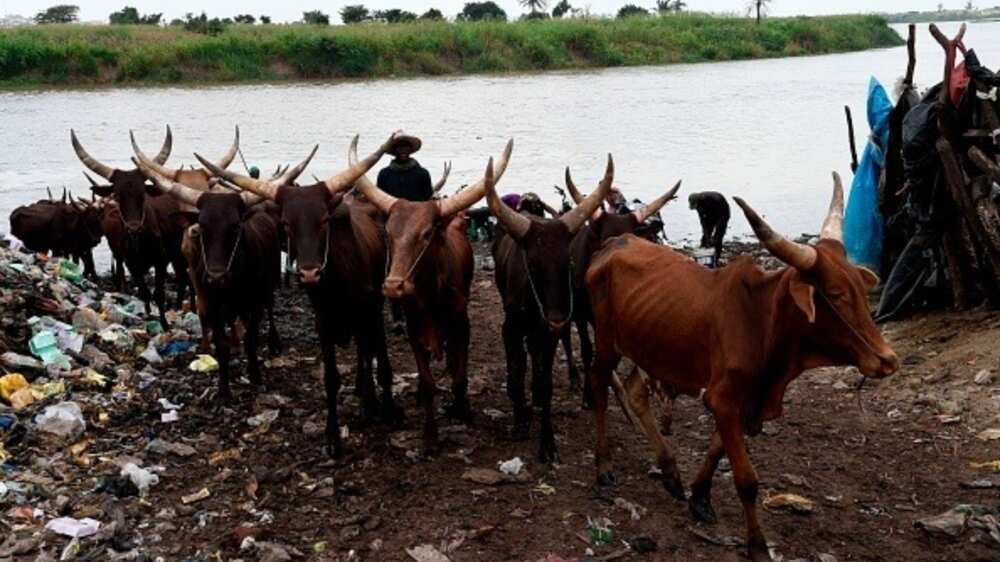 Legit.ng gathers that Abubakar was tried and found guilty on two counts of attempted murder and unlawful possession of firearms.
According to the charge, Abubakar in April 2019 attempted to murder one Chief Samuel Amaa and others at Aba Cotonou, Omu Ekiti, in the Oye local government area of Ekiti state.
A gun and cartridges were found in his possession on the same day he attempted to commit the murder.
Taiwo Ajibulu, the police prosecutor, said the offences were contrary to and punishable under Section 320 of the Criminal Code Laws of Ekiti state.
The prosecutor called four witnesses.
A witness, in his testimony before the court, said:
"The defendant (Abubakar) was challenged while grazing on the cassava farm; he was angry for being questioned.
"He pulled out his gun and fired at the people who challenged him, but they were fortunate it (the bullet) missed them.
"He was later overpowered by residents while trying to escape, following which he was handed over to the police."
Exhibits tendered included a gun, live cartridges and statements among others.
The judge, Justice Adekunle Adeleye, found Abubakar guilty as charged. On count one, he was sentenced to life imprisonment and 10 years imprisonment on count two.
"Anti-open grazing policy cannot be sustained"
Meanwhile, the Nasarawa state governor, Abdullahi Sule, has faulted the anti-open grazing policy adopted by some state governments in the country.
The governor, who spoke on Monday, September 20, during an interview on Channels TV, believed the policy was not working.
Governor Sule said all the northern governors have decided that since the policy is not in sync with modern ways, it cannot be sustained. He further claimed that the ban had not worked in the states that introduced anti-open grazing law.
El-Rufai backs cattle ranching, says anti-open grazing law unrealistic
In a similar development, Governor Nasir Ahmad El-Rufai of Kaduna state has said ranching remains the best option to stop the conflict between farmers and herders in the country.
The governor made the comment on Tuesday, September 21 while speaking to reporters at the national secretariat of the All Progressives Congress (APC) in Abuja.
Referring to states passing the anti-grazing law, El-Rufai said:
"You can legislate but let us wait and see. And I wish them the best of luck. Anti-open grazing policy cannot be sustained"
Source: Legit.ng