"Yvonne Helped Me Last Long on the Show": Ex-BBTitans' Justin Speaks, Reveals Who He Supports to Win and More
BBTitans star, Justin, was one of the three housemates who was evicted a week before the show finale
In an exclusive interview with Legit.ng, he has now shared some details on his stay in Big Brother's house
Justin also spoke on how Yvonne helped his game, who he hopes to win, his plans after the show and more
Big Brother Titans star, Justin's stay in the Big Brother's house was cut short on March 26, 2023, when he was evicted alongside two others, Thabang and Blaqboi.
Shortly after his exit from the house, Justin spoke during an exclusive interview with Legit.ng where he answered questions about his stay in the house, his plans post-eviction and more.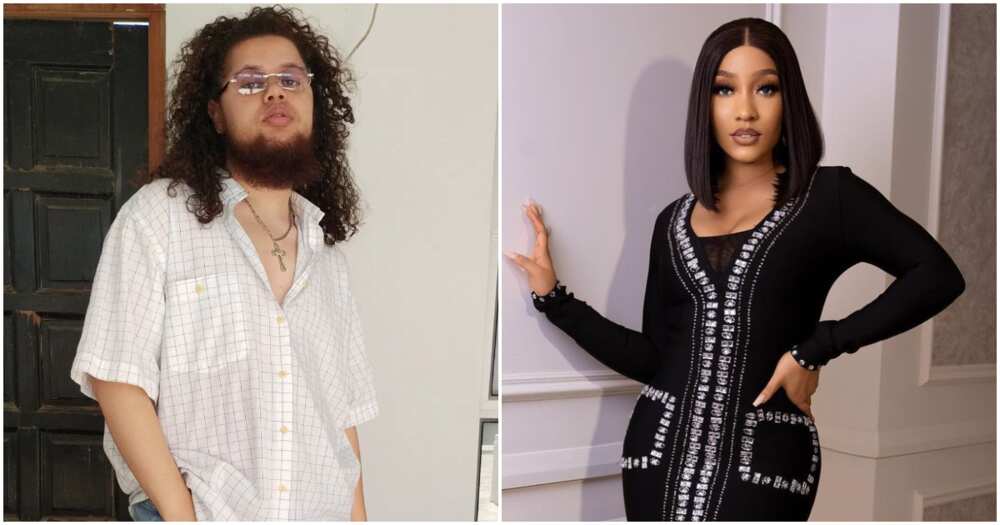 Why I always nominated Khosi and Miracle
On the Big Brother Titans show, two of the housemates, Khosi and Miracle, were nominated by their colleagues for eviction every week on the show, and Justin was one of those housemates who put them up.
PAY ATTENTION: Сheck out news that is picked exactly for YOU ➡️ find the "Recommended for you" block on the home page and enjoy!
While speaking during the interview, the reality show star explained his reason for nominating them as a pair and as individual players.
According to Justin, it was all part of the game for him. He noted that he had nothing against them, but he saw them as strong competition.
He said:
"For me, It was still part of the game. There's no doubt that they were a very strong pair, so for me that was just why I nominated them. I'm actually glad I got this question so I can clear things up. I do not have an issue with either one of them, I love both of them, so with regards to Khosi, I saw her as strong competition when she was in a pair and when she was solo, that was my reason. It wasn't because I had an issue with her or anything. There was no bad blood, they were just competition."
I did not go to the game for the money
Justin also spoke about how his participation in the Big Brother Titans show was not motivated by the prize money. According to him, being on the show was always something he wanted to experience. He added that he also went on Big Brother to represent his people because he comes from a minority group.
In his words:
"I did not go to the game for the money, it was always something I wanted to experience and something I had always wanted to do. I had an amazing experience and met people, one of the reasons was to also rep my community, a minority group and it was something I was passionate about. Being in the house was more than enough for me."
The pairing with Yvonne helped my game
Justin was one housemate on the show who seemed to benefit a lot from being paired with a fellow housemate. During the interview, he admitted that he does not think he would have gone that far in the game without Yvonne.
He said:
"The pairing helped my game a 100 percent, it definitely did. I said it from the very beginning that I feel like I stayed that long in the house because of Yvonne. So for me the pairing definitely did help. Do I think I would have stayed that long if I was playing by myself? Probably not."
I didn't plan to get into ships in the house
The reality show star was one of the few male housemates who did not get romantically close to any of his female co-stars in the house.
While speaking with Legit.ng, Justin explained that he had a thing going outside the show, and he wanted to respect people's feelings. He also added that being in a ship was not his reason for going on Big Brother.
In his words:
"That was not really why I went. I kind of had something already going on outside, I just wanted to be respectful, I didn't want to disrespect anyone and I just went to the house for the experience and to play the game. I wasn't really planning on getting into any ships in the house."
I want Yvonne or Khosi to win
Justin also opened up on who he is rooting for to take home the $100,000 prize money. According to him, he is fully in support of his partner, Yvonne, to win the show or Khosi.
He said:
"Obviously I'm supporting my partner 100% so for me that would be Yvonne as well as Khosi believe it or not. I definitely do think that Khosi is winning."
What's next after Big Brother Titans
The ex-BBTitans housemate also spoke on his plans after the show. According to him, he is open to many opportunities, but he would love to start his haircare line, perhaps have a cooking show and more.
In his words:
"Honestly whatever comes my way, I'm open to. But I think I definitely want to start my own hair care line, I want to do anything towards cooking, maybe creating content eventually I want my own cooking show, maybe write a cookbook, I'm just open to any opportunity that comes my way."
Source: Legit.ng