Her Nervousness Made Her Ill: Kemi Adetiba Reveals How Nse Ikpe-Etim Fell Sick on Set of King of Boys
Popular Nigerian filmmaker, Kemi Adetiba, is a favourite and her movie, King of Boys is one that garnered accolades both home and abroad
Nollywood actress, Nse Ikpe-Etim, was one of the cast who gave a stellar performance and Adetiba recently revealed how nervous she was on the first day on set
The director also disclosed that she sent a reassuring hand-written note to the actress who in turn apologised profusely
Popular Nigerian actress, Nse Ikpe-Etim, gave a beautiful performance in King of Boys as Jumoke Randle and she was greatly applauded.
The movie director, Kemi Adetiba, in an Instagram post, revealed how despite how great Nse is, she fell sick out of nervousness on her first day on set.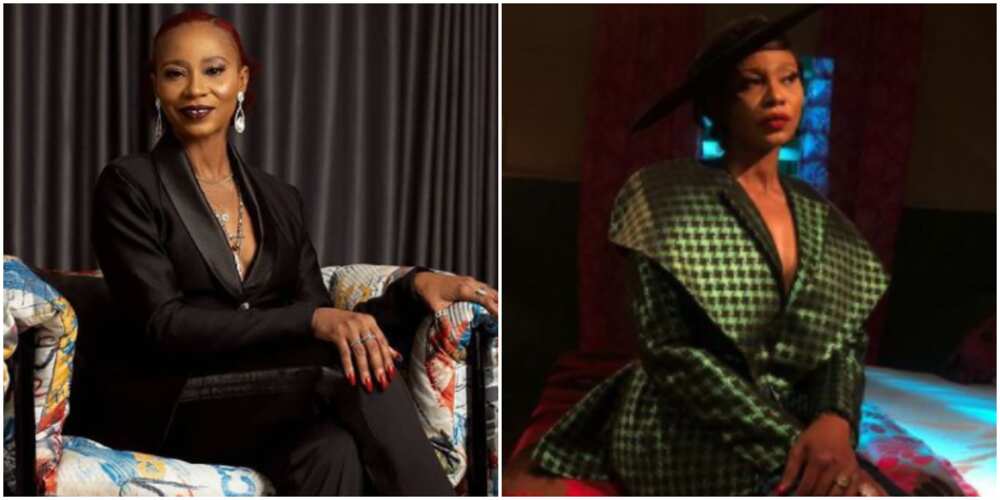 Nse's first day
According to Adetiba, she was told that Nse had been really sick on her first day on set, brought on by her nervousness.
The filmmaker then wrote her a reassuring hand-written note and Nse apologised stating that she had no idea why she was so nervous over something she did for a living.
Adetiba then gave her great reasons why she was nervous with the peak being that she cared about the project.
"I remember @nseikpeetim's first day on the KOB set. I was told she had been really sick all day (brought on by nervousness). I immediately wrote her a reassuring hand-written note, attached it to a KOB shirt, and asked for it to be dropped off with her before she left for set. Nse calls me when she gets it, apologizing profusely."
Reactions
askdamz:
"Why did this caption bring tears to my eyes ? The nervousness, the letter, the reassurance. The love? It's just everything. This caption is everything and yes she is a star."
lolamaja:
"Definition of a true director and an amazing person all around. Love you both. When you bring out the best in your talent on set you create a masterpiece."
mariamblessingonwuzulu:
"Nse ikpe Etim's acting prowess can not be over emphasised. Shes a genius and always understands the assignments."
jenniferkehinde:
"Ahhhhhh @kemiadetiba I love the way you interpreted the reason for her nervousness, you are wise."
Nse Ikpe-Etim marks 47th birthday
The famous Nollywood actress took to social media to celebrate the occasion of her birthday with fans.
Nse who turned a year older on October 21, 2021, marked the occasion by sharing a stunning photo of herself.
The movie star noted that she had just turned 47 and she is still a diva at the milestone age.
Source: Legit.ng