South African Singer Focalistic Sends Davido N1m as Thank You for Giving Him a Hit Song, Champion Sound
Davido shared a post jokingly asking any musician he has ever collaborated with on a hit song to send a cash deposit as a token of appreciation
Little did the FIA hitmaker know he had people ready to show him some love, Focalistic was one of the first peeps to send a bank notification
By the end of the night, the super talented Davido had received enough money to be able to fully pay off his brand new Rolls Royce
Nigerian superstar Davido made millions of Naira's in one night from a simple friendly request. The singer quickly found out just how many musicians truly appreciate the work he has done with them in the studio. South African rapper Focalistic wasted no time sending him a token of appreciation.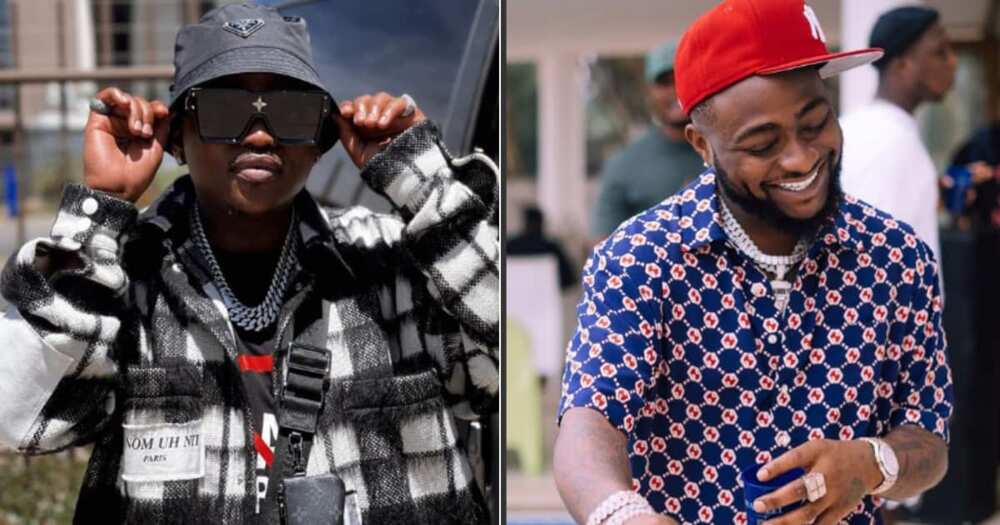 Davido took to social media to jokingly ask everyone who he has ever worked on a hit song with to show him how much his work meant to them by sending him money. He did mention any names but the thankful stars soon revealed themselves.
IOL reports that one of the bank deposits came from Sandton hitmaker Focalistic. The two worked together on a remix of the popular Amapiano track Ke Star with Virgo Deep. The SA celeb sent Davido one million Naira to say "pleasure working with you"
Focalistic was not the only person to follow the orders given. Other musicians also paid their dues, giving Davido seven million Naira in 10 minutes. In just one sitting, he had made enough to allow him to pay off his new car.
Tunde Ednut comes hard on celebrities who posted their account details like Davido
Singer turned blogger, Tunde Ednut, called out celebrities trying to join Davido in posting their account details online.
In what seemed like a play, Davido raised almost N200 million in 24 hours when he asked his friends and close associates to send him at least N1 million to celebrate his upcoming 29th birthday on November 21.
Tunde went on to share a post of how Davido helped a late cancer patient, Debbie, with the sum of N1 million back in 2012 on his Instagram page.
Source: Legit.ng