Julia Fox Says She Never Slept with Kanye West when They Were Dating
Julia Fox clarified that she did not have a sexual relationship with Kanye West during their short-lived 2022 romance
The Italian-American actress explained her decision not to include details of her time with the rapper in her upcoming memoir
Despite their split, Julia has kept the Hermès Birkin bag gifted to her by Kanye West during their relationship
Actress Julia Fox opened up about her brief romance with American rapper Kanye West in 2022.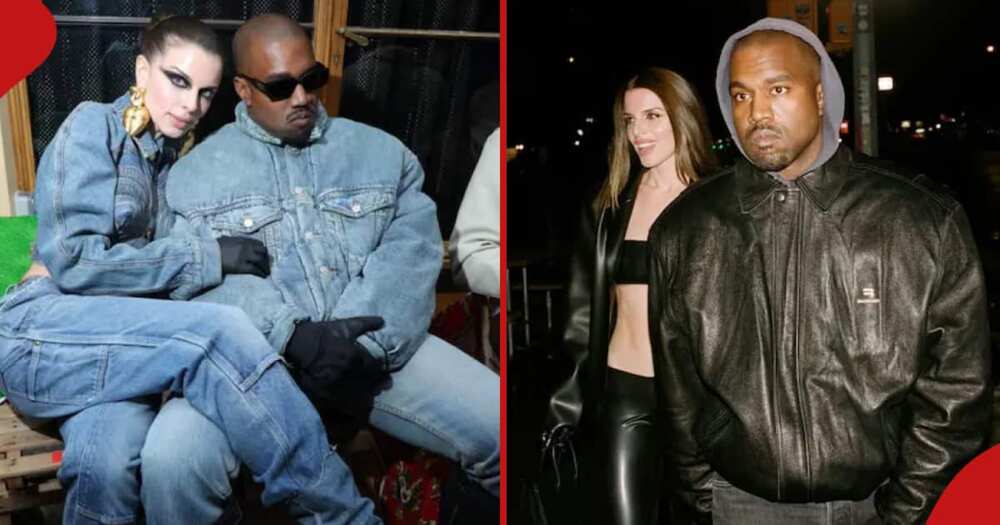 Contrary to speculations, she clarified in an interview with The New York Times that the relationship did not involve any bedroom activity.
Why did Julia Fox ignore West in her memoir?
The Italian-American actress is currently in the spotlight due to her upcoming memoir, "Down the Drain," in which she shares personal stories and experiences.
PAY ATTENTION: Follow us on Instagram - get the most important news directly in your favourite app!
When asked about her decision not to include details of her relationship with Kanye West in the memoir, Julia responded:
"Because there, like, wasn't any. It wasn't really about that."
Fox, 33, and Kanye West's whirlwind romance began in Miami on New Year's Eve in 2021 and lasted for fewer than two months.
During that time, they made public appearances together, raising eyebrows and generating media attention.
Their relationship followed Kanye West's divorce from reality TV star Kim Kardashian in February 2021.
One notable aspect of their brief romance was the lavish gifts exchanged, including a Hermès Birkin bag presented to Julia by the Yeezy designer.
In the interview, Julia confirmed that she still possesses the coveted bag as a memento of their time together.
Why is Fox proud of dating West?
Previously, the beautiful actress said she had no regrets about dating the rapper.
As reported by Page Six, Fox said their short-lived romance was the best thing ever.
"It was the best thing that could have happened to me," she said while speaking to Entertainment Tonight.
Fox, West's breakup
As previously reported, the actress went on her Instastory and confirmed the breakup news.
She asked fans and the media not to paint her as a lonely woman.
"Y'all would love it. I was so upset. The media would love to paint a picture of me as a sad, lonely woman crying on a plane by myself, but it's not true. Why not see me for who I am, which is the number one hustler? I came up and not only that, Kanye and I are on good terms. I have a love for him but I was never in love with the man," she said.
Source: TUKO.co.ke