Nikki DeLoach bio: age, husband, son, net worth
Nikki DeLoach is known for her acting career in both films and television. Her active role in Hallmark channel's Christmas movies has imprinted an indelible mark in the minds of her millions of fans. However, this is not all the star is famous for. Nikki DeLoach hot looks have also continued to dazzle her audience over the years.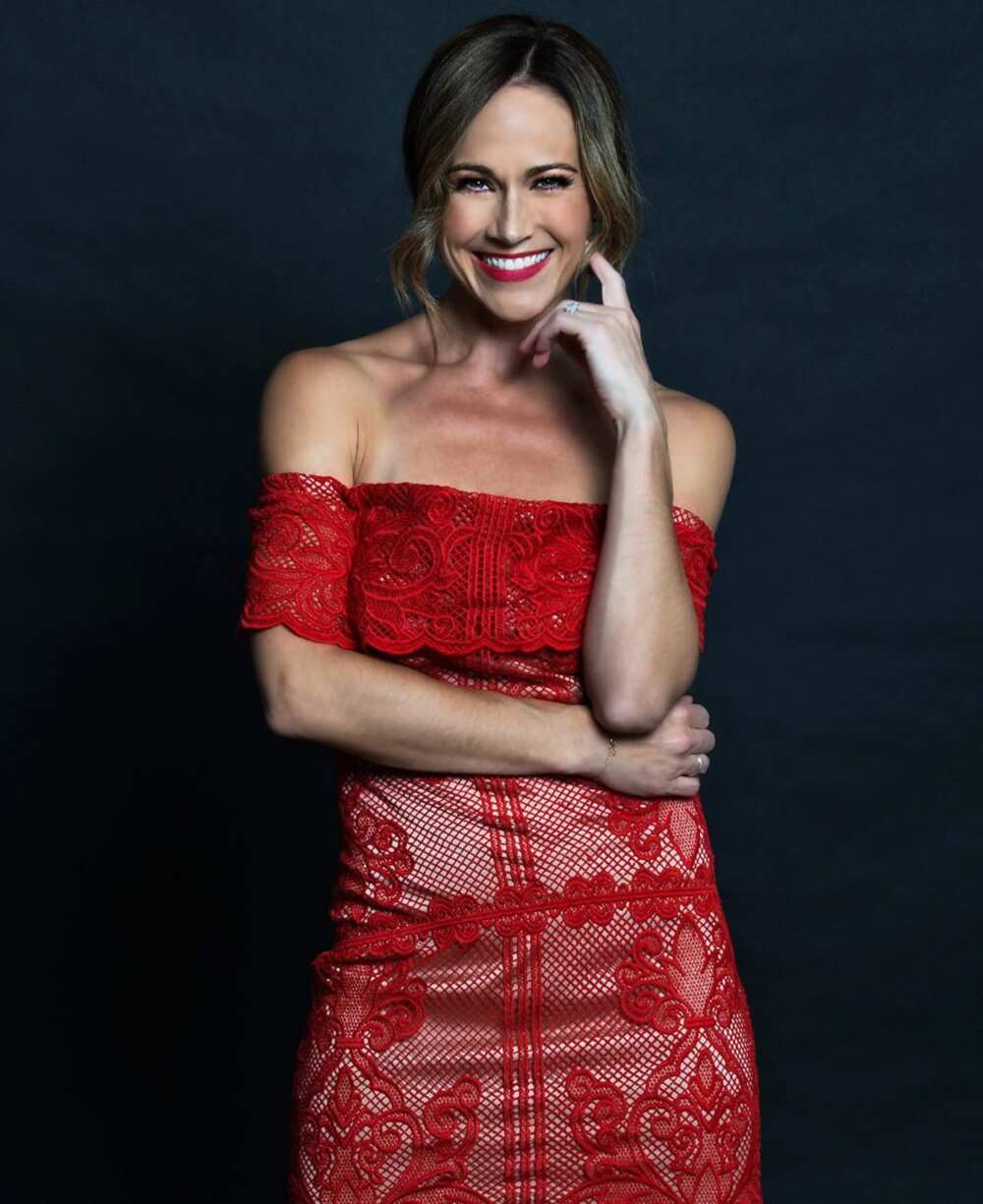 From a young age, DeLoach has been singing and acting. Throughout her career, she has rubbed shoulders with some of the most famous pop stars in the world. Although her singing career did not gain her as much fame as her acting, she has perfromed some songs with other artists. All these songs were done in 2000 and include Say No More, Beep Beep, and Ride.
Profile summary
Name: Ashlee Nicole DeLoach
Date of birth: 9th September 1979
Place of birth: Waycross, Georgia, United States
Nikki DeLoach age: 40 years
Nationality: American
Ethnicity: White
Occupation: Actress
Spouse: Ryan Goodell
Children: William Hudson Goodell, Bennett Christopher Goodell
Nikki DeLoach measurements: 34-26-36 inches
Height: 5 feet 5 inches
Weight: 58kgs
Zodiac sign: Virgo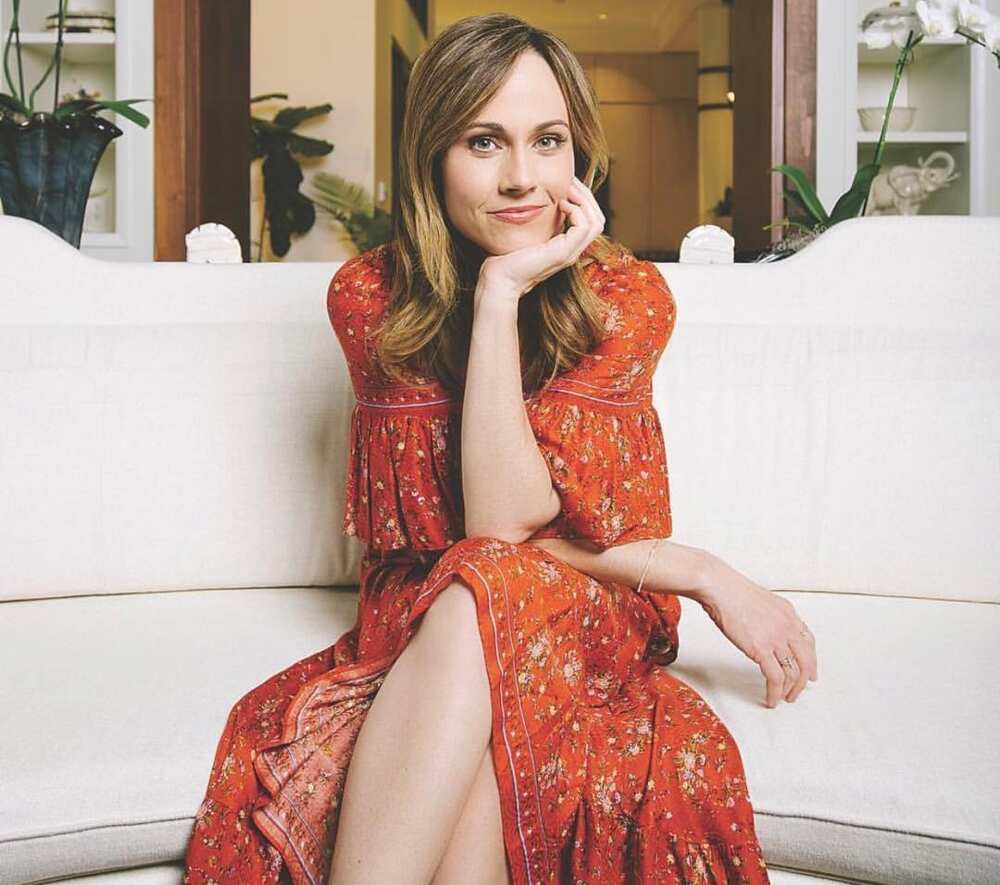 Background
Nikki DeLoach was born to David and Terri DeLoach. Her mom was a superintendent at Pierce County School while the father owned a company for wood products. She has two siblings, Brett and Terri.
She grew up in the countryside and began dancing at the age of three. As a child, she sang, acted and modeled. Her talent earned her several state and national titles. She went to school at Pierce County School and later at the University of Maryland, where she obtained English and Psychology degrees.
She took up serious acting at the age of 12, where she joined a performing arts group called Georgia 4-H. Nikki performed with this group for six years and switched to pop music when she turned 18. Thanks to her talent, she signed with RCA and BMG.
During her music career, DeLoach sang in an all-girl group named Innosense under the direction of Lynn Harless, the mother of Justin Timberlake. What most of her fans do not know is that this group of girls included Britney Spears, who later became a famous pop star. The group dissolved in 2003, and she turned her attention to Hollywood to pursue an acting career.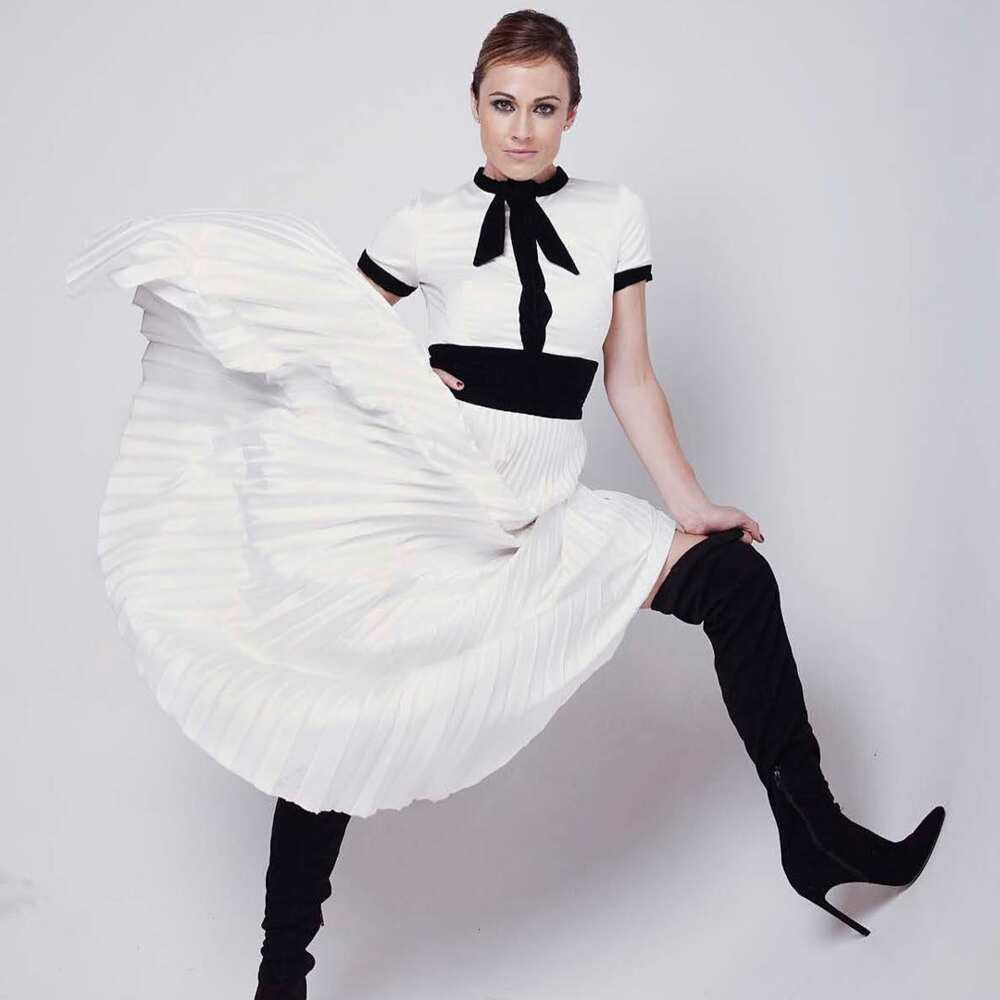 Nikki DeLoach movies and TV shows
Nikki has starred in numerous movies and TV shows. Some of the notable films she has taken part in include Traveller where she played Kate (1997), Longshot where played Innosense (2001), The Net 2.0 where she played Hope Cassidy (2006), The Trial where Nikki played Mindy (2010), Hollywoo as Jennifer Marshall (2011), The Hunted as Ashlee (2013) and Chained and Bound as Cynthia (2015).
The talented star is no stranger to television. Nikki has featured in multiple TV shows from 1993 to date. She was part of The All-New Mickey Mouse Club where she had several roles (1993-1996), and the cast included Keri Russell, Ryan Gosling, Christine Aguilera, Britney Spears, JC Chasez, and Justin Timberlake.
Other notable TV shows that Nikki has featured in include Misery Loves Company as Tracy (1995), Texas Ranger as Jessica Curtis (1997), North Shore as Mary Jeanne Bevans (2004-2005), Grounded for Life as Chrissy (2005), CSI: NY as Lorelle Dennis (2006), Windfall as Sunny van Hattem (2006), Days of Our Lives as Brenda (2007, 2009), Traffic Light as Alisha (2011), Awkward as Lacey (2011-2016) and Grey's Anatomy as Charlotte (2015).
Working with Hallmark is one of the trademarks of the actress' career. Nikki DeLoach Hallmark movies are numerous. Her first Hallmark movie was Christmas Land in 2015, where she acted as Julie Cooper. Maureen McCormick, who is her spitting image, was part of the cast of this movie. For this reason, people often ask, "Is Nikki DeLoach related to Maureen McCormick?" The reality is that they are not in any way related.
Other Nikki DeLoach Hallmark projects include A Dream of Christmas where she played Penelope (2016); The Perfect Catch as Jessica Parker (2017); Truly, Madly, Sweetly as Natalie (2018); Love to the Rescue as Kate Healy (2019) and Two Turtle Doves as Sharon (2019).
Two Turtle Doves is her latest Hallmark movie that was released in November 2019. She stars in this movie and Love to the Rescue alongside Michael Rady and Michaela Russell. The trio is known for bringing the Christmas cheer to each movie where they have appeared in together.
Philanthropy
DeLoach is the co-founder of a community called What We Are. This online blog talks about the issues women face and is a platform for all women to share their stories.
Her son's heart condition led her to work with the Children's Hospital of Los Angeles. The actress is also passionate about helping the Alzheimer's Association because her family has had a history of the disease. DeLoach's father was diagnosed with Pick's disease in 2017. This is an aggressive form of dementia. Her grandfather succumbed to Alzheimer's, and her grandmother lives with the disease.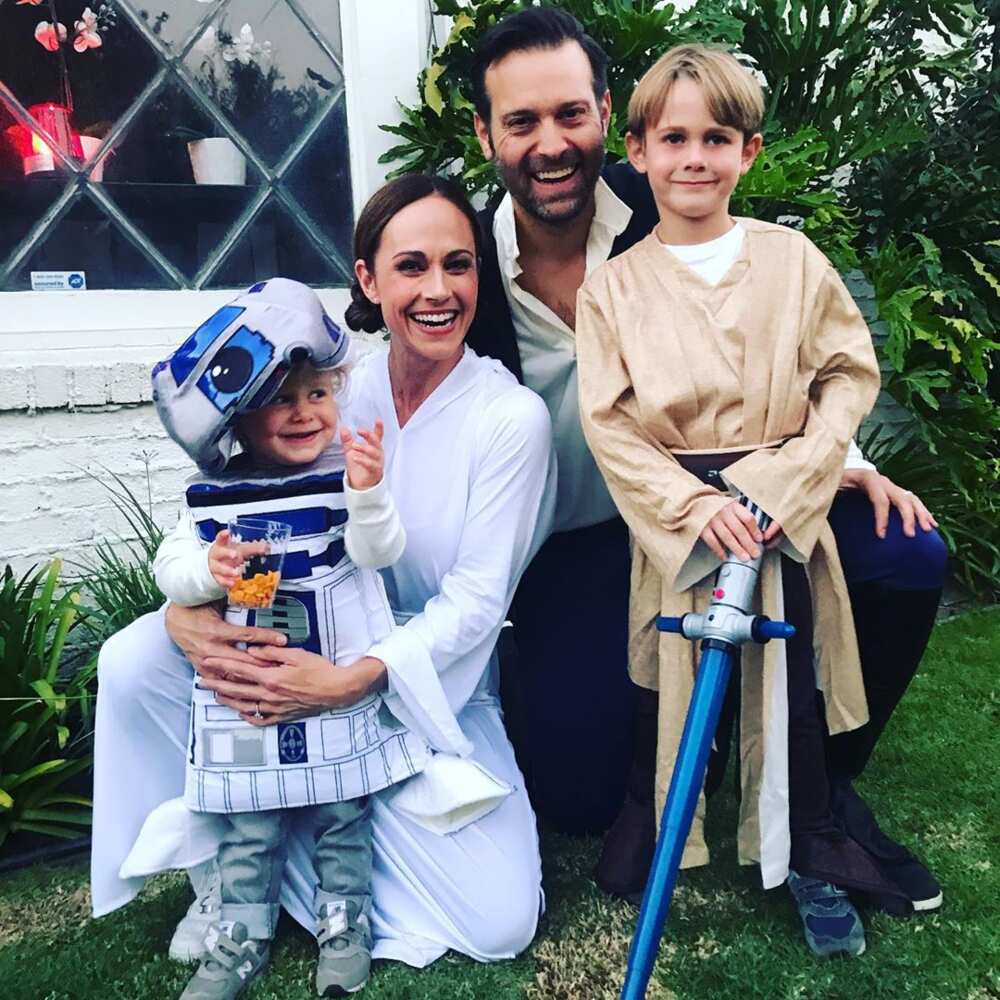 Nikki DeLoach husband
Fans often wonder if the beauty is Michael Rady wife, since the two have had roles in romantic Hallmark movies. This speculation could not be further from the truth. Nikki is happily married to Ryan Goodell, who was part of the Take 5 boy band. He is 39 years and has not been in the limelight since his days in the band. He is currently a legal representative. The two tied the knot on September 5, 2009, and are blessed with two children.
Nikki DeLoach son
The couple has two sons named Hudson and Bennett. They are aged six and two, respectively. She went through severe postpartum depression after the birth of Hudson. This lasted a whole year.
Before Bennett was born, it was discovered that he had several heart defects. He underwent two surgeries: at just five days old and at one year old. Bennett is doing okay now. DeLoach described this as a very difficult time as she had to watch her son in a vulnerable state.
Nikki DeLoach net worth
Her successful career implies that she is living a comfortable life. She has been in the limelight from a very young age and continues to act in notable films and TV shows. Her current net worth is estimated to be $1 million.
Nikki DeLoach is more than just a familiar face in Christmas movies. She is a doting wife and mother as well as a generous philanthropist. She seems to be capable of so much more, and we can only wait to see what the future has in store for her.
Source: Legit.ng