Nollywood Star Yvonne Jegede Breaks Silence on Alleged Court Wedding With Regina Daniels' Husband, Ned Nwoko
Nollywood actress Yvonne Jegede reacted to an alleged viral report about her supposed secret marriage to Regina Daniels' husband, Ned Nwoko
In a viral video, a blogger alleged that Yvonne removed all images from her social media following her wedding to Ned and also underwent Brazilian bum surgery
In response to the charges, the actress questioned the blogger's audacity in spreading such lies about her life and kid
Popular Nollywood actress Yvonne Jegede has come forward to publicly clarify the allegations of a secret wedding to Regina Daniels' billionaire husband, Ned Nwoko.
A blogger earlier put out a public cry on social media that the actress had deleted all of her images from her profile following her alleged wedding to the billionaire.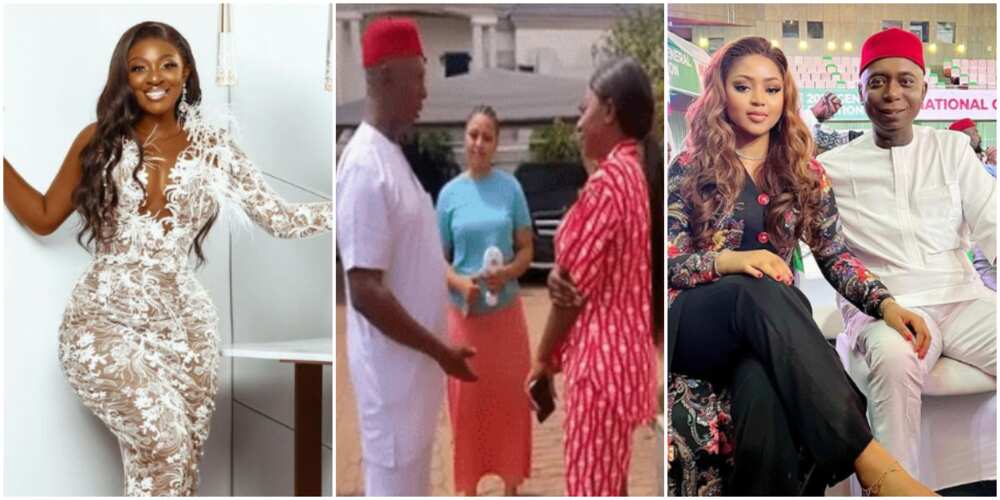 Yvonne, in her displeased reaction, described the news as false, accusing the blogger of lying boldly and damaging her image.
The actress said she would not waste her energy battling the issue, but will instead let karma run its course and deal with the blogger afterwards.
She stated:
"When many people tell you they know 'something' is happening or believe something has happened, you ask them how they got to know, they tell you they read or heard it on the Internet. Oftentimes, they heard it from an idiots like the person talking in this shameless and false post. How could you be this bold about falsehood? How can you lie so confidently? How can you intentionally tarnish people's image and damage relationships all because you want to attract people to your blogs? This funny post is evil and false in every intent. I won't dissipate energy fighting you. Karma is already dealing with your destiny because if you have one, you won't be all gas up about other people's lives when yours is tattered."
She warned people about believing everything they see online, wondering how deleting her photos from her page gives off anything.
See her Instagram post below:
Netizens react to Yvonne Jegede's post
auggie_90:
"On colos, on colos, on colos."
udosweet:
"Bad belle people everywhere looking for who to drag........ YJ don't mind them, now they have gotten the attention they needed I pray they get famous.."
realqueen_nana:
"I know some gullible fellows who believes this lies without thinking twice. They'd even argue with you when you tell them it's just a rumour."
olori_tennys:
"Very dumb story… with her terrible voice, Yvonne is too decent for this whole rubbish, evil blogger zukuanikeee‍♀️‍♀️."
Actress Yvonne Jegede Meets Regina Daniels' billionaire husband
In a related posted, Legit.ng reported that Yvonne Jegede was pleasantly surprised while working on a movie set, and she shared a video showing the moment on Instagram.
Apparently, Jegede was working with Regina Daniels on the project, and the actress made sure to bring her billionaire hubby, Ned Nwoko, to the set.
The video shared captured the moment Regina and her husband approached Jegede, who appeared to have been caught off-guard by the surprise visit.
Source: Legit.ng