"You Selected Yourself, Everybody Saw It": Falz Knocks Governor Sanwo-Olu Over Re-election Appreciation Tweet
Popular rapper and activist Falz has stirred reactions on social media with his reply to Lagos state governor, Sanwo-Olu
The politician had put up a tweet thanking Lagosians for re-electing him in the just concluded governorship election
Falz called the governor out, saying he wasn't re-elected and he got back into office because he selected himself
The governorship election in Lagos on March 18, did not go as many expected, as there were reports of voter suppression.
Regardless of the events that unfolded, the governor, Babajide Sanwo-Olu, took to his Twitter page to appreciate Lagosians for re-electing him back into office.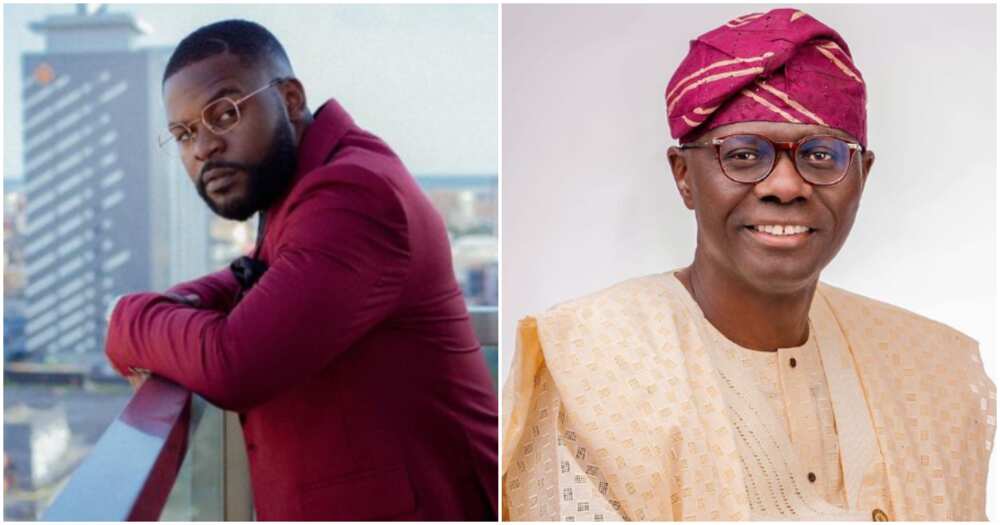 The tweet did not go down well with Nigerian rapper and activist Falz, who made it clear that the governor got himself back into office.
The rapper stressed that Sanwo-Olu was not re-elected as everybody saw what happened on election day.
He wrote:
"You were not re-elected. You selected yourself. Everybody saw it unfold. You are only deceiving yourselves."
See the exchange below:
A Twitter user tried to mock Falz by asking if he was pained over Sanwo-Olu's victory, and the rapper replied in the affirmative.
He further explained that the pain is for seeing people turn against one another just to win an election with the democratic process rubbished.
See the tweets below:
Reactions to Falz's tweet
@FavIked:
"Sha if una wan comment for falz tweet make una easy sha, Falana Chamber is standing by incase any of una misyarn, we no wan see apology post later."
@Ayaya_is_Ayaya:
"He usurped the instruments of state to impose himself as governor. Just like his godfather Tinubu, he will struggle to legitimize his second tenure. The damage has been done. Will the tribunal save the situation? Only time will tell."
@DrOlusesan:
"It is more difficult to wake a person who is pretending to be asleep."
@Bigwills70:
"Falz really practices what he sings about ..Man is a Hero at this point ..no cap✊."
@_DrOMO14:
"Y'all were quiet when Obi began a sectional (region and religion) approach to his campaign and we spoke against it. But people cannot react to defend their territory from being taken over by outsiders. Ori n ta ẹ."
@Bolajuade:
"This is a dishonest take. Gbadebo had a lot of reckless take before and during the polls. A lot."
Falz urges Nigerians to take action towards 2023 elections
Popular Nigerian rapper Folarin Falana, better known by his stage name Falz, charged his fans and followers about the general elections that held on Saturday, February 25, 2023.
The singer stated that he was ready to do anything within his power to cast and protect his vote while mentioning that he didn't want to hear any negative comments on voting.
The activist urged Nigerians to remain united and vigilant as the general election date fast approaches.
Source: Legit.ng