Level Don Change: 6 BBNaija Stars Who Now Lead Classy Lives After Participating in Reality Show
The Big Brother Naija show, regardless of the season, is a great playing ground to launch one's career and make a name, especially in the entertainment industry.
The show is also an avenue for individuals to upgrade not just into classy people but also bankable brands that will attract endorsements and commendations from big wigs in any industry.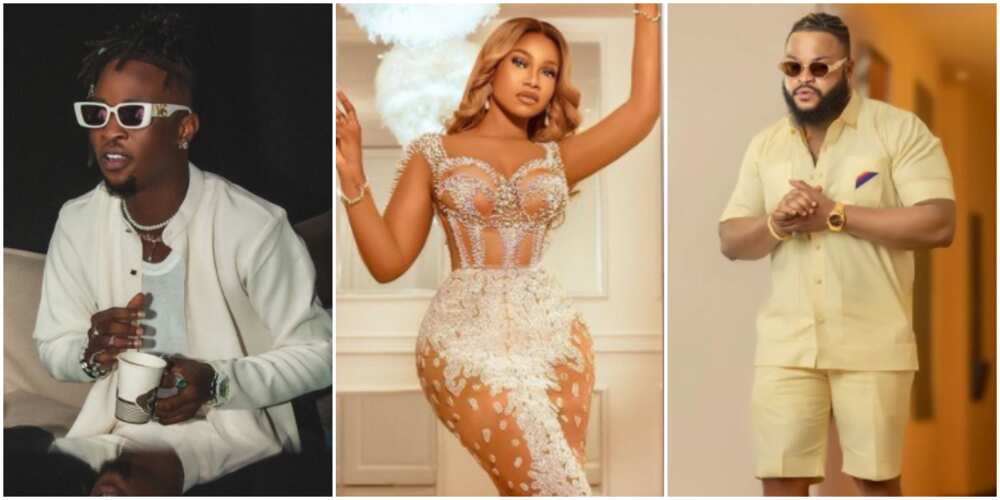 For some people, the BBNaija show was just another stepping stone to push their already classy lifestyle, but for others, it was their first real shot at fame, class, and luxury treatment.
Legit.ng brings you a list of ex-BBNaija housemates whose levels have changed for the better.
1. Tacha
Tacha's introduction to the BBNaija house caused quite a stir on social media because people saw her unfit for that kind of show.
Despite the fact that she was disqualified, the reality star completely upgraded and turned her life around to the surprise of many.
Tacha literally did 'out with the old, in with the new' and has moved on to be one of the most loved housemates with endorsement.
2. Laycon
Laycon made a signature entry on stage during the 2020 BBNaija Lockdown season with his flashy jacket which people believed to be tacky.
From winning the show, the rapper has not only gone on to drop lit music, but his fashion game and carriage has gone from zero to a hundred.
3. Tobi
Tobi Bakre has gone from just a fitness enthusiast to a TV host, MC, actor, and ambassador to many brands.
The reality star is definitely one of the few housemates who made great use of the BBNaija platform.
4. Alex
Alex is another BBNaija star whose level changed after the show, the reality star now rolls and networks with big names in the industry.
Alex has also moved up the big girl scale with luxury living, trips and exotic taste.
5. Whitemoney
Everybody knows the very humble background of Whitemoney and for sure winning the Shine Ya Eye season has turned his life around.
Whitemoney has also taken advantage of his newfound fame to connect with popular billionaires and celebrities.
Not only is the reality star now a rich man, he dresses and acts like one too.
6. Triky Tee
Triky Tee was a 2020 housemate who also had tales of humble beginnings, and since he left the show he has done quite well enough for himself to elevate his status.
The reality star amongst other things bagged himself a political appointment as Senior Special Adviser to the Bayelsa state government.
As earlier pointed out, the BBNaija platform is a great opportunity for anyone willing to max out the opportunities it brings.
The reality stars above have definitely done justice to the spotlight they got and it can definitely only get better as they move on.
Whitemoney finally receives car
Weeks after the Shine Ya Eye season came to an end, the winner, Whitemoney finally received the keys to his new Innoson vehicle.
In a video sighted on Instagram, Whitemoney was seen at a parking lot with representatives of the automobile company as they walked towards his car.
On sighting the BBNaija branded vehicle, the reality star exclaimed in Igbo before jumping into it and putting it in reverse for the first time.
Source: Legit.ng