"No Application Fees": Researcher Lists 14 Australian Universities With Scholarships for Nigerians
There is good news for Nigerian and international students who want to study abroad on scholarships in Australia
A researcher, Dr Sylvie Watikum, has listed 14 universities in Australia with no application fees for admissions.
The scholarship consultant said the 14 universities in Australia will also provide scholarships for Nigerians and other international students in 2024.
Legit.ng journalist Adekunle Dada has over 5-year-experience covering basic and tertiary education in Nigeria and worldwide
Researcher and scholarships consultant, Dr. Sylvie Watikum, has given hope to Nigerians who want to study abroad and on scholarship.
Watikum said there are 14 universities in Australia with no application fees for admissions.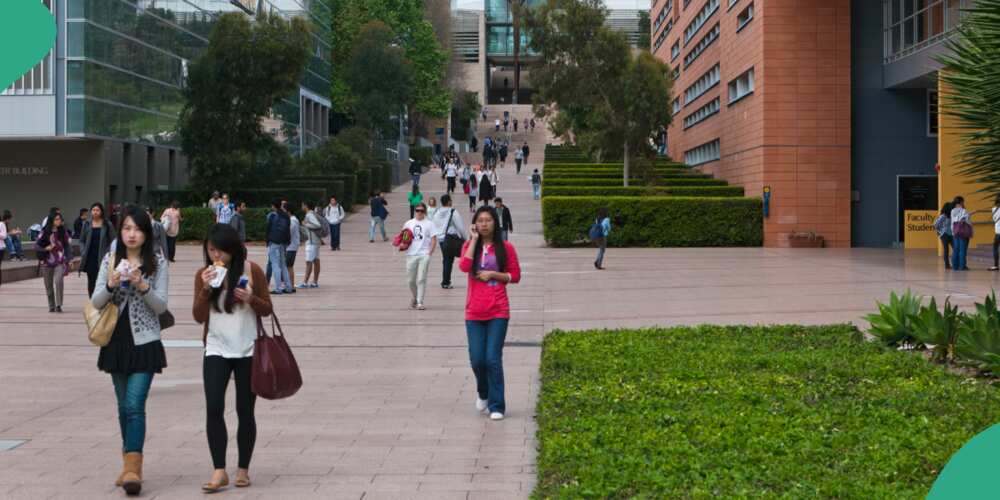 According to her, the universities will provide scholarships to international students in 2024.
The consultant, who said she has helped 12 students get scholarships in 2023, disclosed this via her X page (formerly known as Twitter) @sylviewatikum
1. Bond University
2.RMIT-University_Country specific
3. University of South Australia (UniSA)_Country specific
4. Central Queensland University (CQUniversity)
5. Griffith University
6. University of Wollongong (UOW)
7. Charles Darwin University (CDU)
8. James Cook University(JCU)
9. University of Notre Dame Australia
10. Australian Catholic University (ACU)
11. University of New England (UNE)
12. Melbourne University
13. Victoria University
14. University of Technology Sydney (UTS)
15. University of Adelaide
16. university of Tasmania
Full scholarship opportunity crops up for Nigerians
Meanwhile, Legit.ng reported that the Embassy of France is accepting applications from interested Nigerians who want to study for Masters in eligible programmes in the European nation.
Legit.ng understands that a Higher National Diploma (HND) is accepted for the programmes.
Applications opened on Monday, November 6, and will close on Friday, December 15, 2023.
Chevening Scholarships release guidelines for Nigerians
Chevening Scholarships released guidelines for suitable Nigerians and other applicants for the 2024/2025 programme.
Chevening scholarships, which are fully funded (flights, accommodation, and course fees are all included) are for emerging leaders from all over the world to pursue one-year master's degrees in the UK.
International scholarships for Nigerian students
Life in the university is considered to be one of the best times in your life. Therefore, it's not surprising that a lot of people want to study abroad.
Let's take a look at the top 7 international scholarships for Nigerian students this year!
Source: Legit.ng