Tuition Fee: ASUU Drags Tinubu Over Funding of Universities
ASUU has rejected the move by President Bola Tinubu-led federal government against withdrawing from funding federal universities
Emmanuel Osodeke, the ASUU president, said it was unconstitutional for the federal government to think of not funding the universities
Osodeke's comment followed a hint by the minister of education, Tahir Mamman, who said the government would grant autonomy to federal universities to source funds for themselves
FCT, Abuja - The Academic Staff Union of Universities (ASUU) has kicked against the move by President Bola Tinubu-led federal government to withdraw from funding federal universities in the country.
Emmanuel Osodeke, the president of the union, who sent the warning on Thursday, September 14, while appearing in an interview on Channels Television, said it is illegal for the federal government to stop funding federal institutions.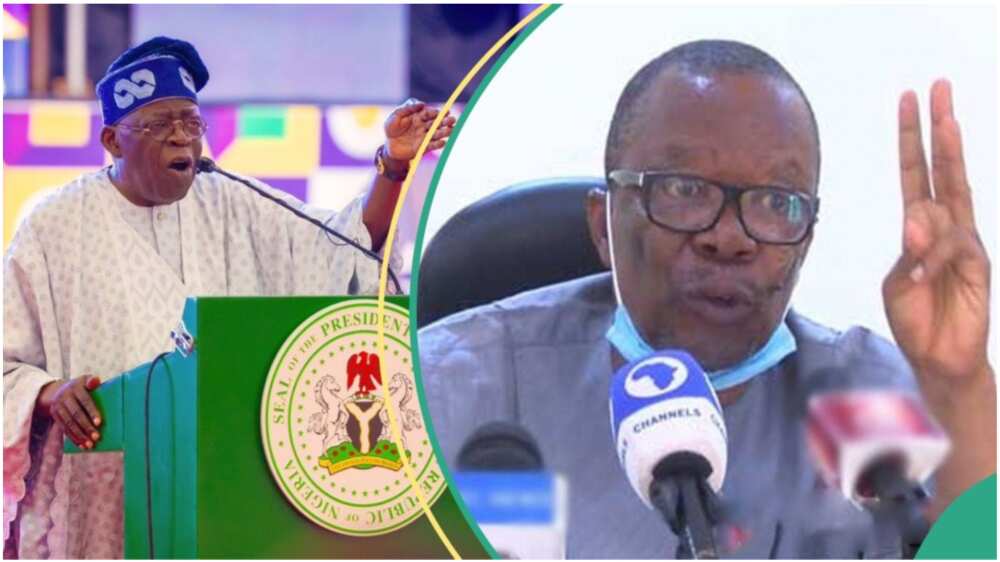 Osodeke said:
"There is no way the federal government of Nigeria would say they would not fund public universities because it is in the law. It is there in the Constitution. Look at Section 18 of the Constitution; it says 'university, primary and secondary are free."
ASUU kicks as FG hints at granting autonomy to universities to source funds
ASUU's warning followed a comment from the minister of education, Tahir Mamman, who, on Monday, September 11, hinted that the Tinubu-led federal government would devise a new way of funding tertiary education in Nigeria.
Mamman noted that the new ways of funding included granting full autonomy to the universities to explore new sources of financing their activities.
This is coming as almost all the federal universities have increased their tuition fees by over 400 per cent and above, marking a new era in the academic sector of the country.
Soon after resuming office, President Tinubu signed the student loan bill into law, a development welcomed with mixed reactions, while ASUU has outrightly rejected the move.
"What is a shame": President Tinubu laments herders activities in Nigeria
Legit.ng earlier reported that President Bola Tinubu has lamented that the aged-long practice of herding cows across the country has continued to render vet doctors useless.
In his address to Nigerians living in India, President Tinubu vowed that herding cows across the country would be stopped and that the country would go into entire ranching.
According to the president, it is a shame that for so long, the vets were not allowed to do their jobs and investments in the dairy to provide food for Nigerian children were blocked by herdsmen.
Source: Legit.ng