List of New Courses, Departments in Nigerian Universities as FG Introduces New Curriculum
The newly introduced curriculum, the Core Curriculum and Minimum Academic Standards (CCMAS), will commence in September 2023.
The National Universities Commission (NUC) unveiled the new curriculum in 2022 to replace the Benchmark Minimum Academic Standards (BMAS), which had been in use since 2007, BusinessDay reported.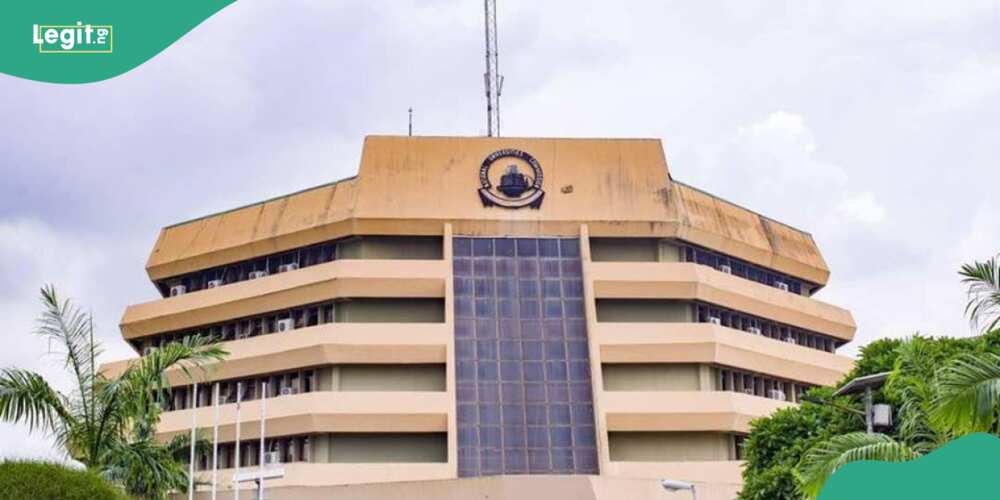 The CCMAS was designed to make Nigerian tertiary education more responsive to the needs of society and reflect the 21st-century realities in the existing and new disciplines and programmes.
List of new courses and departments in Nigerian Universities
A journalist, Deborah Tolu-Kolawole GenZ, shared a series of tweets via her page @DeborahToluwase concerning the latest courses and departments.
PAY ATTENTION: Follow us on Instagram - get the most important news directly in your favourite app!
Faculty of Agriculture
Agribusiness
Agricultural Science (5-year option)
Agricultural Economics
Agricultural Extension Agricultural Extension
Animal Science
Crop Science
Family and Consumer Sciences
Fisheries and Aquaculture
Food Science and Technology
Forest Resources and Wildlife Management
Horticulture and Landscape Management
Soil Science B.Sc. Soil Science
Water Resources Management and Agro-meteorology
Faculty of Computing
Department of Cybersecurity
Department of Software Engineering
Department of Data Science
Department of Information and Communications Technology
Department of Information Technology
Department of Information System
Department of Computer Science
Faculty of Administration and Management
Department of Accounting
Department of Actuarial Science
Department of Aviation Management
Department of Finance
Department of Business Administration
Department of Business Information Technology
Department of Co-operative and Rural Development
Department of Employment and Human Resource Management
Department of Entrepreneurship
Department of Hospitality and Tourism
Department of Information Resource
Department of Insurance
Department of Local Government and Development
Department of Logistics and Supply Chain
Department of Marketing
Department of Office and Information Management
Department Petroleum Information Management
Department Procurement Management
Department of Project Management
Department of Public Administration
Department of Security and Investment
Department of Taxation
Department of Transport Management
Faculty of arts and humanities
B.A Folklore
B.A Film production
B.A African Languages and Literature Efik
B.A African Languages and Literature Hausa
B.A African Languages and Literature Ibibio
B.A African Languages and Literature Igbo
B.A African Languages and Literature Yoruba
B.A African Traditional Religion
B.A Arabic
B.A Archaeology
B.A Chinese language
B.A Christian Religious Studies
B.A Christian Theology
B.A Classics
B.A English Language and Literature in English
B.A history and diplomatic studies
B.A History
B.A Islamic Studies
B.A Linguistics
B.A Modern European Languages French
B.A Modern European Languages German
B.A Modern European Languages German
B.A Modern European Languages Russia
B.A Music
B.A Philosophy
B.A Religious Studies
B.A Theatre Arts
Faculty of engineering
Aerospace Engineering
Agricultural and Biosystems Engineering
Automotive Engineering
Biomedical Engineering
Chemical Engineering
Civil Engineering
Computer Engineering
Electrical Engineering
Electrical and Electronic Engineering
Electronic Engineering
Environmental Engineering
Food Science and Engineering/Technology
Industrial and Production Engineering
Information and Communication Engineering
Marine Engineering
Materials and Metallurgical Engineering
Mechanical Engineering
Mechatronics Engineering
Metallurgical Engineering
Mining Engineering
Natural Gas Engineering
Petrochemical Engineering
Petroleum Engineering
Petroleum and Gas Engineering
Structural Engineering
Systems Engineering
Telecommunications Engineering
Water Resources Engineering
Wood Products Engineering
Faculty of Allied Health Sciences
Nursing pharma is no longer under Basic medical sciences
Audiology - B.AUD
Complementary and Alternative Medicine
Dental Technology
Dental Therapy
Environmental Health Science
Health Care Administration and Hospital Management
Health Information Management
Information Technology and Heath informatics
Medical Laboratory Science
Nursing Sciences
Human Nutrition and Dietetics
Occupational Therapy
Optometry O.D
Pharmacology
Physiotherapy
Prosthetics and Orthotics
Public Health
Radiography
Speech-Language Therapy
Faculty of communication and media studies
BSC Strategic communications
BSC Advertising
BSC Broadcasting
BSC Development Communications Studies
BSC Film and multimedia
BSC Information and media studies
BSC Journalism and media studies
BSC Mass communications
BSC Public Relations
List of approved open universities in Nigeria
Meanwhile, Legit.ng reported that the acting executive secretary of the National Universities Commission(NUC), Chris J Maiyaki, has disclosed the number of open universities that have been approved to operate in Nigeria.
Maiyaki said out of the 260 approved universities in Nigeria, five are open universities.
Source: Legit.ng