Rusticated UNIABUJA Student Drags University to Court, Demands N50m Damages
A rusticated student of the University of Abuja (UNIABUJA), Oladeru Samson Olamilekan, has dragged the institution to the Federal High Court in Abuja
Olamide is seeking 50 million naira damage for rusticating him over a planned protest against fee hike
He is also asking the court to order UNIABUJA to reinstate him as a bonafide student with all rights and privileges attached
FCT, Abuja - A recently rusticated student of the University of Abuja (UNIABUJA), Oladeru Samson Olamilekan, has filed a suit against the school management at the Federal High Court in Abuja.
Olamide was rusticated over planned protests against the recent hike in school fees.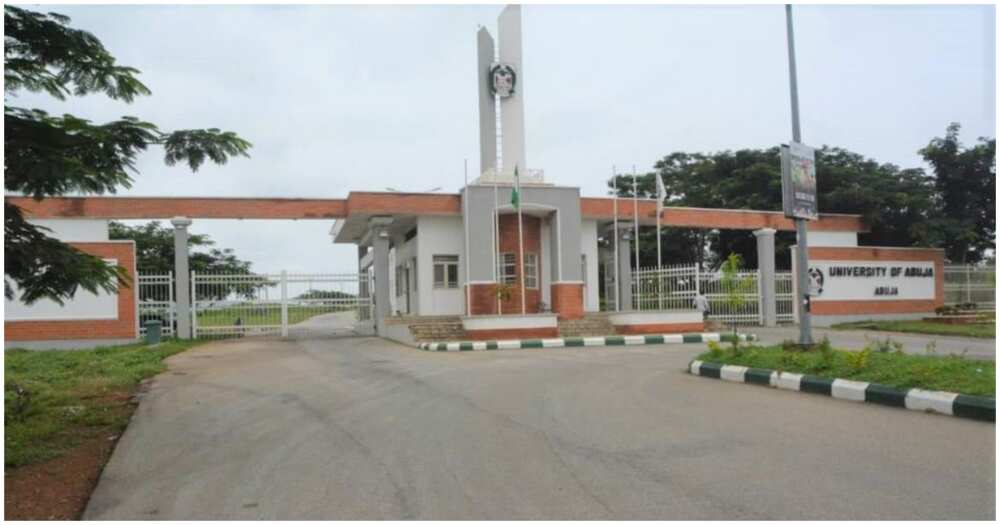 According to SaharaReporters, Olamilekan is seeking an order "reinstating forthwith the Applicant as a bonafide student of the 1st Respondent (UNIABUJA), with all rights and privileges attached thereto."
The undergraduate student is also asking the court to order and require the "Respondents, jointly and severally, to pay to the Applicant the sum of Fifty Million Naira (N50,000,000.00) only as general and exemplary damages for the aforementioned violation" of his fundamental rights.
In the suit filed on Tuesday, June 6, 2023, Olamilekan said his arrest and detention at the school's Intelligence Unit from 9 a.m. to 6 p.m. on Friday, May 26, 2023, by the 8th Respondent (Abubakar) "for no just cause and without committing any offence known to law, constitutes a gross violation of the Applicant's fundamental right to personal liberty."
Amongst his several requests, Olamilekan asked the court to enforce his fundamental rights as guaranteed under Sections 35, 36, and 41 of the constitution.
The student also seeks a perpetual injunction to prevent the Respondents, their agents and/or privies, or anyone acting through them or on their instruction from further arresting or detaining him, or "from further acting on the content of the letter or giving effect to or implementing the letter dated 26th May 2023 titled LETTER OF RUSTICATION."
"We don't charge tuition fee": University of Abuja releases breakdown of how much students will pay
The University of Abuja (UNIABUJA) has released the fees to be paid by new students of the institution for the 20222/2023 academic session.
This was disclosed in a post on the university's official Facebook page on Saturday, April 29.
University of Abuja courses, fees, and requirements in 2022
The University of Abuja (Uniabuja) is a dual-mode university for conventional and distance learning programmes.
Here is a list of the University of Abuja courses (undergraduate and postgraduate) and general admission requirements for 2022.
Source: Legit.ng